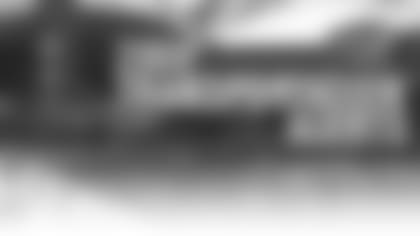 RENTON, WASH. - The Seattle Seahawks have reached a one-year agreement with Starline Luxury Coaches and King Country Metro Transit to provide game day bus service from park-and-ride lots, the Transportation Guide
To learn more about the Seahawks gameday transportation options, including Metro Bus routes, visit the Seahawks Transportation Guide.

team announced today. Fares will increase by $1 each way, making it an $8 round trip.
"We are thrilled with this resolution," said Seahawks CEO Tod Leiweke. "The Metro transit has been extremely popular amongst our fans and will once again be an excellent option this season."
Under this new agreement, Starline will sub-contract with Metro to continue to provide bus service to transport fans from five park-and-ride lots including: Northgate, South Kirkland, Eastgate, Kent, and Federal Way.
The park-and-ride service will begin two hours prior to the scheduled kickoff of each home game, with buses departing each location every 20 minutes. The final in-bound buses will depart approximately 50 minutes prior to kickoff. Buses will return to park-and-ride lots following the conclusion of each contest with the final departure taking place 45 minutes after the game ends.
Other transportation options for fans include the following: regular Metro service, Sound Transit ST Express buses and the Sounder Train. ST Express buses offer transportation from areas throughout Pierce, King and Snohomish counties with service every 30 minutes and stops within three blocks of Qwest Field.