Nick Bellore is listed as a fullback on Seattle's roster, but that role isn't why the Seahawks re-signed the 10-year veteran a day after he became a free agent.
Bellore is coming back for his third season with the Seahawks not so much for his limited role in the offense—he has played three percent of Seattle's offensive snaps each of the past two seasons—but because he is one of the best specials teams players in the NFL, as well as a leader in that phase of the game, which often features a lot of young players in prominent roles.
"He's had a big role," Seahawks coach Pete Carroll said in December after Bellore was named to the NFC Pro-Bowl roster as a special teamer. "Because he's such a smart football player and such a savvy guy and a tough dude and all of that, he has been a leader in that in the group of our special team stuff since the day he walked on here. We really wanted him to come for those reasons, and he's just blossomed as a great factor for us. And he's playing the best he's played. He's been the most active and just been the biggest factor. He's always been a real positive and a plus in helping (show) the young guys what the game is all about and what special teams are all about for young players. He's just been a huge factor for us."
Bellore recorded 14 special teams tackles last season, a total that was tied for third most in the NFL, and second in the NFC behind teammate Cody Barton, who had 16. Bellore also took on an even bigger leadership role with special teams captain Neiko Thorpe missing most of the season due to injury, and thank in no small part to Bellore's play and leadership, the Seahawks had their best season on special teams in several years, ranking second in Rick Gosselin's annual special teams rankings, which are based on teams' statistical rankings in 22 different statistical categories; and ranking third in Football Outsiders' DVOA, a stat that measures a team's success on every play relative to league average.
How much fullback play the Seahawks will incorporate in their offense under new coordinator Shane Waldron remains to be seen, but regardless of his role in the offense, Bellore figures to be a valuable member of the 2021 Seahawks.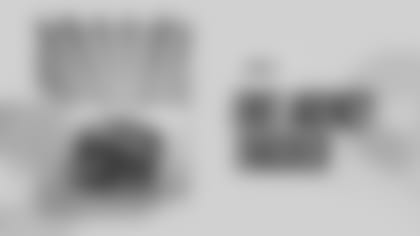 Seahawks Free Agency Tracker
Keep track of all the Seahawks' moves in free agency this offseason.