The Seahawks took two players within a five-pick span in the seventh round on Saturday, selecting California wideout Kenny Lawler at No. 243 overall and Clemson running back Zac Brooks at No. 247 overall to wrap up their 10-player 2016 NFL Draft class.
"When Mr. Schneider said that he was going to pick me, man my heart just dropped," Lawler said from a San Clemente beach house he and his family rented for the weekend of the phone call he received from Seattle's general manager. "And tears came down my eyes and it was an unbelievable experience right then and there.
Lawler, the top target of No. 1 overall pick Jared Goff last year, finished his collegiate career in the Bay Area tied for second on Cal's all-time list for touchdowns (27), making 143 catches for 1,706 yards in 35 games played with 19 starts.
"It's going to be different," Lawler said of now having to see Goff twice a year as a member of the Los Angeles Rams. "I'm just ready.  I don't know how it's going to be, but we'll always have love for each other.  We're going to support each other even if we're on opposite sides of the [field]."
NFL.com's draft profile of the 6-foot-2, 203-pound Lawler describes him as a "Tall, but thin possession receiver who produced impressive touchdown totals in Cal's 'Bear Raid' offense. While Lawler's footwork gets him in and out of his breaks quickly, he will find that NFL cornerbacks will try and suffocate him underneath without fear of deep ball retribution. Lawler's short-area quickness and ability to snare the difficult catch could be an intriguing pairing from the slot where he could find the size matchups more to his liking."
"I describe myself as a humble player; competitive," Lawler said of his play. "Just ready to go out there and get it in.  Come to work every day.  I'm just that type of person.  Just give me the opportunity; I'm going to come, I'm going to put my work shoes on, and I'm going to give you my all.  I'm going to go get the ball, I'm going to high-point it, I'm going to catch everything, even though I had some drops.  I had some drops, but I'm a football player, ready to go."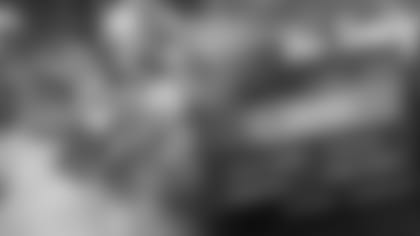 Brooks, who measures 6-foot, 200 pounds, rushed 41 times for 234 yards and three touchdowns in 2015 while adding nine catches for 113 yards and two scores and also contributing on special teams. He redshirted his 2014 season after suffering a foot injury in preseason.
"I'm a very versatile back," said Brooks. "I have great hands coming out of the backfield.  I'm a downhill runner when I do get the ball.  I think north/south is the best way.  I'm a first down type of back, I go for the first down, I go for the touchdown.  I feel like I'm able to go out and play slot receiver if I'm needed to, because I have a wide receiver background coming out of high school.  I was the number one wide receiver coming out.  I actually had 13 offers for wideout, so I have a great wide receiver background, and I'm able to play running back, too.  I feel like that's a threat. "
Brooks joins a position group that the Seahawks have invested heavily in this draft, with the team adding Notre Dame running back C.J. Prosise in the third round and Arkansas running back Alex Collins in the fifth. The rookie group will compete against expected starter Thomas Rawls, who's coming off an ankle injury that ended his 2015 season early, Christine Michael, who re-joined the team late last season, as well as Cameron Marshall, who signed in February.
"It's really exciting," Brooks said of joining Seattle's offense that features a run-first approach. "I'm really excited about showing everybody what I can do, showing the program that it was a good pick.  Letting them know that I'm here to work, and I'm here to compete."
Here's a look at the 10 picks Seattle made in the 2016 draft:
Round 1 | Pick 31 | No. 31 overall: OT Germain Ifedi, Texas A&M
Round 2 | Pick 25 | No. 49 overall (from Chicago): DT Jarran Reed, Alabama
Round 3 | Pick 27 | No. 90 overall: RB C.J. Prosise, Notre Dame
Round 3 | Pick 35 | No. 94 overall (from Denver): TE Nick Vannett, Ohio State
Round 3 | Pick 35 | No. 97 overall*: OG Rees Odhiambo, Boise State
Round 5 | Pick 8 | No. 147 overall: DT Quinton Jefferson, Maryland
Round 5 | Pick 34 | No. 171 overall*: RB Alex Collins, Arkansas
Round 6 | Pick 40 | No. 215 overall*: C Joey Hunt, TCU
Round 7 | Pick 22 | No. 243 overall (from Houston through New England): WR Kenny Lawler, California
Round 7 | Pick 26 | No. 247 overall: RB Zac Brooks, Clemson