The Seahawks are back on the road this week, traveling to Washington while looking to bounce back from back-to-back losses that dropped their record to 3-7. And before we fully turn our attention to Seattle's week 12 game, it's time once again to open up the mailbag and answer questions from you, the fans. As always, thanks to everyone who asked questions this week, and apologies if I couldn't get to yours this time around.
@Michaelpherman asks, "You are hosting a Thanksgiving potluck for current players and assigning them dishes to bring, including the bird. Who is bringing what?"
A: Can I just have Carlos Dunlap II do it all? The guy owns a restaurant, Honey Uninhibited, and everything there looks awesome. And if you follow him on Instagram you've seen some of his own cooking there. The man knows what he's doing in the kitchen.
Seasons Lawst from Seat Town asks, "Seattle's offense hasn't been able to convert on offense all season, and Seattle's defense hasn't been able to stop opponents on third down all season. Should the offense and defense go back to the drawing board?"
A: First of all, I see what you did with the name there, and I'm not a big fan. Anyway, I'll have to disagree with your statement about Seattle's defense, which ranks ninth out of 32 teams in third-down defense. There has been some inconsistency there, for sure, but to say they haven't stopped teams on third down all year is just inaccurate. But you are definitely correct that third down has been a big issue for a Seahawks offense that has run the fewest plays in the league this year, in no small part because it is converting just 32.4 percent of its third-down chances, which ranks 30th in the league.
It's not realistic for a team to be able to, as you put it, go back to the drawing board midseason and overhaul everything, there just isn't time to implement those types of changes. That being said, Seahawks coach Pete Carroll knows his team can't just keep doing the same thing that hasn't been working either, so some change can and likely will be coming.
"When things aren't working out right, you have to be open to do whatever you got to do," Carroll said Monday. "We have to do whatever we got to do, and that's competing to me. So I'm not trying to stick to the script; I'm trying to do what's right. So the subtle changes that we make—we're not going to make wholesale changes at this time—but the subtle changes that we make to try and enhance our chances of doing better, that's what's at hand, and I'm wide open to whatever."
Corey Roller from Fife asks, "How did you feel personally when Pete Carroll walked out of his press conference, and how did you feel when he came back?"
A: For those who missed it, Carroll abruptly and very uncharacteristically walked out of Sunday's postgame press conference about eight minutes after it started—rather short by his standards—but came back about a half hour later to field more questions.
I wasn't offended by it or anything, just surprised because, in 12 seasons of covering Carroll press conference, I've never seen him do that. If Carroll had a long history of being difficult with the media I'm guessing people would have been bothered by it more, but he's been anything but that during his time in Seattle, and the sense I got in the room was that people were just surprised by it and nothing else. As for his coming back, I actually had a suspicion that might happen not long after he left, just thinking that, after cooling down for a few, an admittedly frustrated Carroll would recognize that walking out wasn't the best move, and sure enough he did return, made fun of himself for that early exit, and apologized to the media.
Shane Cramer from Brooklyn asks, "Will any Seahawks make the Pro Bowl this year?"
A: Yes. Will they have seven Pro-Bowlers as they did last year and have in several recent seasons, probably not unless they go on a hot streak with a lot of players putting up big numbers, but even with a losing record, the Seahawks have a lot of players doing really good things, most notably Bobby Wagner leading the NFL in tackles with 115. And while Russell Wilson and the offense have struggled since his return from injury, it's worth remembering he was leading the NFL in passer rating prior to his injury, and he is more than capable of getting on a role that would have him in line for his ninth Pro-Bowl nod in 10 seasons. Receivers Tyler Lockett and DK Metcalf are both having strong seasons again and are worthy of consideration, particularly if the offense heats up again, and on the other side of the ball, a really good case could be made for Quandre Diggs, who leads the team with three interceptions. On special teams, Michael Dickson is having another great season and leads the league in punts downed inside the 20, while Nick Bellore and Tyler Ott, Pro-Bowlers last year, are both having strong seasons again in 2021.
And if you want to help your favorite Seahawks players reach the Pro Bowl, you can vote here.
@CNMatz asks, "Favorite Seahawks-themed dish for Thanksgiving?"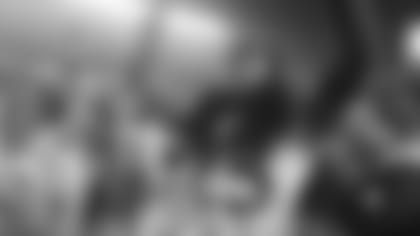 Michael Boyle (no relation, at least that I'm aware of) from Issaquah asks, "When are the Seahawks going to invest in their offensive line?"
A: I get questions like this fairly often, and while it's perfectly fair to question just about everything when a team is struggling, I do think it's a little inaccurate to say the Seahawks don't invest in their O-line. You might not like the results or agree with every decision, but it's not like the Seahawks have been ignoring their line all these years. To solve problems at left tackle they went out and traded for a Pro-Bowler in Duane Brown, then later signed him to a big extension. They made a trade this offseason to add a quality guard in Gabe Jackson, then signed him to an extension, and their two other starting interior linemen are second and third-round picks. Right tackle Brandon Shell wasn't a huge free-agent addition in terms of his contract last year, but he has been a solid addition to the line and been a good addition to the line other than some injury issues.
Again, you might wish they had added a few more or different linemen, but teams have finite resources both in terms of cap space and picks, so if you want a line of all first and second-round picks or big-name free agents, you're going to create problems elsewhere on the roster.
Gabby Schoonover from Palm Springs asks, "What Seahawks charity is nearest and dearest to your heart?"
Destiny Rising from Seattle quotes a bunch of media members writing about how dire things are for the Seahawks then adds, "sugarcoat it, John."
A: I'll do my best, Destiny!
But in all seriousness, if you're coming to the team website looking for doom and gloom, or for calls for people to get fired, well, sorry, you have a fundamental misunderstanding of what it is we do here at Seahawks.com. Look, I get it, 3-7 is no fun, and I'm not going to tell you everything is great or that the Seahawks are playing well right now, but if you think it's sugarcoating it to write about what coaches and players are saying in terms of them still believing they can turn things around, well sorry.
@FrightShark asks, "How do you feel about ham on Thanksgiving instead of turkey?"
A: I feel like people should eat whatever they prefer on Thanksgiving. I grew up with Turkey, but if you want to rock ham, go for it. To be honest, a good honey-glazed ham probably sounds better to me than turkey if you take tradition out of the equation.
And from a bigger picture perspective, I say when it comes to food opinions, why do we need to be so judgmental about what other people like? You want ketchup on a hotdog, or pineapple on pizza? Great, it might not be for everyone, but why do folks have to get so upset when people enjoy something they don't.
Well, unless you intentionally are over-cooking a good cut of meat or fish, then we can't be friends.