The Seahawks have dug themselves a big hole by starting the season 3-7, their worst 10-game record since 2009, and while their playoff hopes aren't dead, it's going to take something remarkable over the next seven weeks to get back into contention. 
But if you're looking for pessimism and despair, the VMAC is the wrong place to look. As the Seahawks prepare for Monday night's game against the Washington Football Team, the approach this week is one of focusing on the task at hand while believing that much better times are ahead for this team despite what the recent play has looked like. 
"We've got a lot of work to do," Seahawks coach Pete Carroll said. "Our hopes are high to really play good football and get a good game on this Monday night coming up."
How high are Carroll and the Seahawks' hopes? Consider his answer when asked about how a 3-7 start might be affecting the thought process of quarterback Russell Wilson, who expressed frustration last offseason when Seattle fell short of its ultimate goals.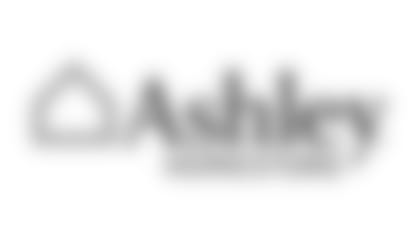 Holiday Offer Alert!
12s, take $112 off your next Ashley Furniture purchase of $500 or more just for being a Seahawks fan. Bring this offer into your local Ashley Homestore near you. Can only be redeemed in select stores: Bellingham, Tukwila, Tacoma, Olympia, Burlington, Lynwood and Auburn. No other promotions apply. Expires 12/31/21.
"I'm looking into how a 7-0 finish is going to affect all of us," Carroll said.
Carroll also noted that, despite the team's current struggles, his relationship with Wilson is better than it has ever been in part because of how they had to work through whatever drama existed last offseason. 
"The best it's ever been by far," Carroll said of their relationship. "We've been closer because of all that happened in the offseason we went through and the time we spent together. It's as connected as it's ever been. It's a natural thing when you spend that much time and you're working stuff together that you grow together. I'm grateful for that. I'm grateful for the relationship and helping him. He just went through one of the most difficult things he's ever faced in his career. To make it through that one step at a time every day and stay in touch. To see him handle it and all that and now he's ready to go. I'm a little bit frustrated that we didn't jump back in at a high level, but we're cranked to turn. Looking forward to it."
If the Seahawks are going to turn things around, it will likely have to start with Wilson and the offense playing a lot better than they have in the past two games since he returned from injury. Carroll noted that this year has been challenging for the offense and for first-year offensive coordinator Shane Waldron in part because of Wilson and running back Chris Carson's injuries, but Carroll also sees that changing soon. 
"I'm very hopeful that you're going to see us take off in the last seven weeks here," Carroll said.
As one of the team's leaders and the captain of the defense, linebacker Bobby Wagner said part of his job right now is making sure everyone believes that the Seahawks are still capable of playing the way they know they can, and that they're a team that's ready to start a winning streak. 
"When you are in a situation like this, people are going to look at the leaders," Wagner said. "If your leaders don't believe, then what is the point of the team believing. It's important to express the confidence that we have, and we've had some crazy stuff happen over the course of my years in the league, so the only way that happens starts with your mind, what you believe in, and what you put your energy into. I was making sure the guys' energy and focus was right."
Asked why he, like his head coach, believes the turnaround is coming, Wagner said, "Because I feel like when you watch these games and some of the games that we let slip away, a lot of it has come down to us getting in our own way, whether it's been from penalties, or mistakes that we have made, so I feel like there is time to right those wrongs. All we have to do is right our wrongs and take it one game at a time. I think a lot of times, if you listen to the outside world and the people that are not in the building, they are talking about the end of the season. You can't talk about the end of the season because the moment you look forward, you miss the moment in front of you and a team that shouldn't beat you, will beat you. It's my job to have us focused on the game coming up, get this win, and get the next one, and the next one, and the next one. When the season is done, we look up and see what happened, but we can't overlook any team, we are not in a position to overlook anyone at this point."