For the past decade, the Seahawks have been, with a few exceptions, one of the top teams in the NFL throughout Pete Carroll and John Schneider's tenure in Seattle, a team that competes for postseason berths and division titles year after year despite the turnover that is inevitable in the NFL.
And yes, the turnover this past offseason included two of the biggest names in franchise history, quarterback Russell Wilson and linebacker Bobby Wagner, but just because two stars are no longer with the team, the Seahawks aren't approaching this season any differently than they have the previous 12 with Carroll and Schneider running the show.
So when the Seahawks kicked off their week of preparation for a Monday night opener against the Broncos, and yes, Russell Wilson, they did so with the expectation that they have what it takes to put together another successful season.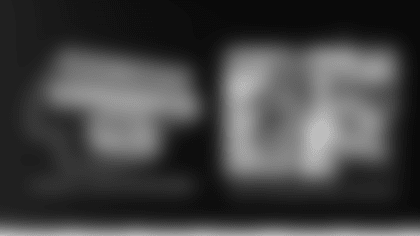 Create Unforgettable Memories
Upgrade your Seahawks gameday with a unique and unforgettable experience at Lumen Field! Kick field goals, have your photo taken at midfield, witness the 12 Flag Raising up close, and more this season!
"We're very hopeful and excited about it and see nothing but good stuff happening," Carroll said following Monday's practice. "We have to prepare like it and make sure that we're ready, and then go perform like it. I'm really excited about this team. I love them the makeup, I love the way that they've come together from way back when. I love the leadership, I love the speed, I love our style in all aspects, and now we need to go out and show it and live up to what the expectations are. So my expectations are very high."
Carroll and Schneider's expectations can be high despite moving on from two franchise icons because of what they see in the players who are currently on the team, not what might be missing from past teams. With some emerging young talent and a new scheme led by defensive coordinator Clint Hurtt and associate head coach-defense Sean Desai, Seattle is expecting to get back to having a top-notch defense. On offense, the Seahawks believe they have the talent to dominate in the running game, they have one of the best receiver duos in the NFL, they are strong at tight end after re-signing Will Dissly and adding Noah Fant, and their offensive line appears to be trending in the right direction with rookie tackles Charles Cross and Abraham Lucas both off to very impressive starts in camp and the preseason. The Seahawks are also counting on being strong on special teams again to help make life easier on both the offense and defense.
As for Geno Smith taking over the quarterback job, no one is asking him to be his predecessor, but if Smith can efficiently run Shane Waldron's offense, take care of the football and make some of the big downfield throws he showed in the preseason, that can absolutely be an integral part of a winning formula.
"I think it's an exciting thing, because the fans don't know what's coming and who's going to step forward, and I think there's a bunch of opportunities for guys to step forward," Schneider said last week. "When I have things on in the background and I see guys like DK Metcalf and Tyler Lockett not mentioned in the NFL (Network) top 100 players, it blows my mind. Jordyn Brooks and what he did last year. I was listening to something while I was working and somebody's talking about 'Oh they have nothing on defense', they got Jamal Adams and that's it and I'm thinking to myself what about Quandre Diggs? There's a lot of fun stuff that we have—Al Woods is an incredible leader.
"This is the ultimate team sport, and I think the cool thing about when you look back on our history… There weren't a lot of people who knew who Richard Sherman was or Kam (Chancellor) or K.J. (Wright) and Bobby (Wagner) for that matter, all those guys. Russ (Wilson) was a third-round pick when Pete decided to start him as a rookie, so these guys come out of nowhere and there's so many cool opportunities for these guys and the staff. I've been really impressed with their level of teaching, education, the time they spend with the guys. It's important for them to develop people and I'm excited to see where it goes."
As Schneider alluded to, the national outlook on the Seahawks might not be very positive, but Carroll, a coach who has known two decades of sustained success between his time at USC and Seattle, isn't even entertaining the notion that his team won't be highly competitive this season.
"I don't feel like that at all," Carroll said. "I don't feel like any part of any of that is what's true, other than the fact that's what people think. I'm not in that business; I'm in the business of helping these guys get ready to play. With all of the work that we do, and all of the mentality and the culture and the environment that we're in, we've been averaging 10 wins a year for the last 20-something years. You think I could think anything different than that? I don't. I don't see any reason my expectation should change at all. I don't care what anybody says. People have been saying stuff about teams for years; they don't know, they're just guessing at this point. And then we go and prove it, we see where we are, and then we battle. Win a big game in the opener or struggle and not win a big game in the opener, you've got to come back and get going again and get back on track regardless. So we're preparing, it's championship game time. I'm not changing any of that thinking or any of the mentality that it takes to perform in this setting. And I'm hoping that it'll help our guys."
As for this particular Week 1 matchup, one that has Wilson returning to Seattle on Monday Night Football for his first game with the Broncos, Carroll likes the matchup because of the way it will test his team right off the bat. Specifically, it will show how well his team is able to focus on the task at hand without being thrown off by outside distractions. Dating back to a 2001 USC blowout loss at Notre Dame following a week in which Carroll hyped up the matchup and the history and lore of Irish football, Carroll has held fast to the idea that his teams need to have same approach for every game, the thinking being that if you're going to get up for a particular "big" game, then what happens the next week if the matchup might seem less significant? Do you try less hard in that game or not prepare as well? Carroll sees a Monday night opener against the Wilson-led Broncos as a huge game, but not because of any specific factors specific to the opponent or the national audience, but rather because it's the next game on the schedule. And in Week 2, Seattle's road game against the 49ers will be just as big.
"It's why I like this game, this matchup and this challenge for us to make sure that we understand the principles and how you deal with it so that this game isn't any different than any other game, but yet it's the biggest game we'll ever play, because the only one we got," Carroll said. "So it is championship game time, and in the setting will be that, and the players will feel that and sense that with all the build up to the game and Monday night and the whole thing. We need to deal with it really well and handle it really well. That means that we play like we're capable, and that's a lot harder than it seems. We've counted on consistency in the settings for a long time, and one of the things that helps us is I think our mentality and guys know how to handle it, and they'll deal with it. We'll see; this is a great challenge. They've got same challenge we got, we've got to do it better than them."