A day after a memorable Sunday got the Seahawks into the postseason, Pete Carroll called a Wild Card berth "a great reward for our guys."
A great reward, however, does not mean the Seahawks are content to just be 9-8 and in the playoffs. Yes, they've already overachieved in the eyes of a lot of outside observers, but Carroll and the rest of his team never bought into the notion that they were a rebuilding team that couldn't contend, so they're not going to head into the playoffs with a happy-to-be-here approach now that they did get in.
In fact, for all the Seahawks did get done this year, Carroll picked a different word than you might have expected to describe the 2022 season so far.
"I think it's been really frustrating," he said, noting all the close losses the Seahawks had this season, including home losses to Atlanta, Oakland and Carolina, "We were close enough to win two or three more games anyway. And it would have been a whole lot different last night if we would have done that. One game would have made a difference. As much as the outlook from the outside was different than what ours is, we expect to do more. It's good to have a winning record, but 'let's go out and have a winning record,' that's not my goal. That's not what I'm reaching out for.
"We're fortunate that we got it done under the circumstances and all that. We'll take it, but we had higher expectations. That's why I couldn't go along with all the talk about rebuilding and all that stuff. It just doesn't jibe with me. I don't know why you would ever make that concession ever. I don't get it. Just go for it. And so we did. And fortunately, we were able to hang in there did enough good things and had a chance to keep moving."
The tough part now for Seattle is that their next step is against the hottest team in the NFL, the NFC West-champion 49ers, who won 10 in a row to close the regular season.
"Unfortunately, we're playing the Niners and they're loaded," Carroll said. "They're loaded and healthy and on a roll, and about as hot as you can possibly get. And doing it in really commanding fashion, too, with the young quarterback who is doing so well. Just kind of bucked the odds that everybody would think you could do that and—everybody in the media anyway. So we'll see how we get our guys back for this weekend. It's coming up quick with a Saturday ball game. And we've already started our week and we're underway."
And though Carroll isn't going to approach this season as a success just because his team is back in the playoffs, he does take pride in the way the team has won over time. This is the Seahawks' 10th playoff berth in 13 seasons under Carroll and John Schneider, and their 11th winning season. The Seahawks have also never gone consecutive years without making the postseason, and have finished first or second in their division 11 times with only one last-place finish. 
"What's harder than (winning) is to sustain it," he said. "You may hit it because things work out right and you get on a rhythm and things are rolling and things are fitting together and you're going and the momentum happens, but that's just part of it. I was asked on the radio or something the other day, is it tougher to get it done the first time or to sustain it? It's way harder to sustain it, to me. There's way more that goes on, the dynamics that start pounding at you after you've been successful, personally, instructionally and intellectually, all those ways, it's tough, it's difficult to keep your act together and to stay true to who you are so that your philosophy continues to stand strong under the rigors, challenges, setbacks and failures and all that." 
Injury Updates
The Seahawks didn't sustain any major injuries in Saturday's game, at least not that were reported by Carroll or obvious on the field, but a few players were dealing with minor injuries that they were able to return from during the game, including cornerback Tariq Woolen, defensive end Shelby Harris and running back DeeJay Dallas. 
Asked about those three, Carroll said, "It seems like they're kind of bumps and bruises kind of things, so there's really hope they can make it through, but we've got to wait and see," Carroll said. "Tariq had a couple things he was banged on, and Shelby got hit in the thigh or something, so did DeeJay, so we've just got to wait and see. I can't tell you."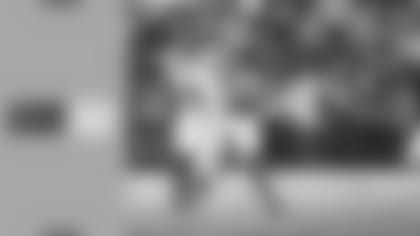 Listen To The Hawk Talk Podcast
Every week, Michael Bumpus and Nasser Kyobe release two podcasts analyzing the Seahawks previous game and previewing the next Seahawks opponent. Available on Spotify, Apple Podcasts, and wherever else you get your podcasts.
The Seahawks had two players inactive due to injury, safety Ryan Neal, who has missed the last three games with a knee injury, and guard Phil Haynes, who missed Sunday's game with an ankle injury. Carroll said Haynes "will have a chance" to get back this week, while Neal is expressing optimism about his chances at a return. 
"Ryan was pretty fired up when I talked to him today," Carroll said. "He's making progress, so it's going to be a race to see what happens. But he was pretty positive. He's a pretty upbeat and positive anyway, but I was really happy for him, because he felt like there was hope that he could make it back."
Seahawks players enjoyed a postgame meal while watching the Detroit Lions face the Green Bay Packers during Week 18 of the 2022 season. An eventual Lions win helped the Seahawks secure a playoff berth.