The Seahawks return home to Lumen Field to face off against the New York Jets in a pivotal Week 17 matchup on New Year's Day. The Gameday Poster Series showcases both local and international artists with the proceeds going to a great cause. This week's artist is Jorge Alderete, a native of Argentina and resident of Mexico who has been working in graphic design and illustrations for over two decades.
The Seahawks have been working with the Seattle based art duo, the Ames Bros, for four seasons to bring the Gameday Poster series to life. Each week's poster benefits a different organization with this week's proceeds going to iUrbanTeen. The organization strives to give opportunities to underprivileged youth to learn in a variety of areas such as business, technology, and leadership.
The Artist, Jorge Alderete
Jorge Aldrete is this week's featured artist for the Gameday Poster Series. Alderete grew up in the town of Santa Cruz, Argentina and has had a passion for art for his entire life. He graduated from la Universidad Nacional de La Plata with a degree in design and visual communication. Jorge has always had a great interest in both graphic design and rock music, so he decided to follow a career path that would allow him to pursue both interests. While he has worked in many different areas of the art industry, the music scene is where he has done most of his work. 'I work mostly with entertainment, mostly with rock music doing album covers, posters, and that kind of stuff.' His passion for the music industry has led him to work with many rock bands from across the world including Los Cavernarios, Los Twangers, Los Coronas, and Twin Tones, as well as Nashville, Tennessee based band Los Straitjackets. Aldrete has designed about 80 CD covers during his time working with rock bands.
Jorge's connection with the music industry is how he became connected with the Ames Bros who have been at the forefront of Seattle's art industry since the 1990's. It was his connection with music that got him introduced to the Ames Bros, but it was his work in the sports world that inspired him to create this week's gameday poster. 'I think that's why the guys from Ames called me. One part rock poster music, that's why I met them, I think. Then one part sport. While the music industry has been his main source of inspiration, he has also done work for soccer clubs and posters of players including Argentina soccer legends Diego Maradona and Lionel Messi.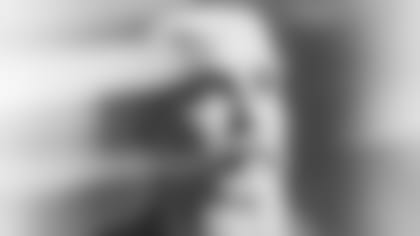 The Art
Since Alderete is from Argentina and resides in Mexico, he is not very familiar with American football, but sees a lot of similarities between it and soccer. He has created posters and other illustrations related to soccer in the past, so he was able to use his previous work in the sports' world as inspiration for this week's gameday poster. While he may not fully understand all of the rules and intricacies of American football, he recognizes the passion and fandom the fans have for their favorite football teams. 'What I really understand is the passion behind the sport and the club.' Jorge wanted to make the poster represent the idea that a sport is more than just the sport itself, it is about the passion and community that comes with it that makes it so special. The passion that fans have for their favorite team or club is a universal feeling that everyone can relate to, so he tried to capture that idea in this poster. 'In the graphic, there is nothing about the sport, it's just the idea of the battle between the two teams.'
The centerpiece of the poster is a seahawk, resembling a pterodactyl that is soaring above the clouds. Below it is a jet plane plummeting to the ground, leaving a trail of smoke in its wake. The two images in the poster represent the battle that it is taking place between two teams, with the Seahawks winning the fight against the Jets. 'Basically, it's a fight between a giant pterodactyl thing mixed with a Seahawk, fighting a small plane that is losing the battle,' said Alderete about his vision for the poster. He wanted to encapsulate the sixty-minute fight that goes on every Sunday in his own style using cartoon imagery and vibrant colors.
Seahawks players Michael Dickson, Joey Hunt, and Jalen McKenzie visited a local children's hospital to spread holiday cheer and give out some Seahawks swag items.