The Week 7 playlist features local favorites like Jimi Hendrix and Dave Matthews, a new track from AC/DC released earlier this month, and plenty of other songs that will get you ready for kickoff.
The Spotify playlist artwork was originally created as a commemorative ticket for Seahawks Season Ticket Holders, available within the Seahawks mobile app.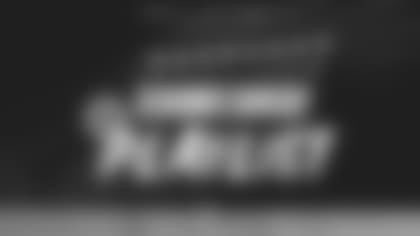 Follow the Seahawks Gameday Playlist on Spotify
Follow this playlist to hear what the Seattle Seahawks will be listening to all season long, curated by DJ Supa Sam, the official DJ of the Seahawks. Now playing: Week 1 at Colts
The Seahawks take on the Arizona Cardinals this Sunday at 5:20 p.m. on NBC.
Gameday Playlist: Week 7
Jimi Hendrix – Fire
KRS-One – Step Into A World
Dave Matthews – Ants Marching
Kamaiyah – Windows (feat. Quavo & Tyga)
Black Box – Everybody Everybody
The Chemical Brothers – Galvanize
Brothers Osborne – All Night
Meek Mill – Ima Boss (feat. Rick Ross)
Imagine Dragons – Whatever It Takes
BTS – MIC Drop (Steve Aoiki Remix feat. Desiigner)
Darude – Sandstorm
AC/DC – Shot In The Dark