SAMMAMISH, Wash. - Hundreds of athletes hit the turf at Eastside Catholic School for an afternoon of instruction from Earl Thomas.
The Seahawks' Pro Bowl and All-Pro free safety put on a ProCamp at the home of Crusaders Football, leading up-and-coming football players, as well as his young daughter Kaleigh Rose, through a series of drills.
"She's doing a little bit of everything," Thomas said of his daughter's day during a break at Wednesday's camp. "She's enjoying it."
Growing up in Orange, Texas, as a young athlete Thomas said he drew inspiration from watching tapes of camps the Dallas Cowboys used to throw. The features gave Thomas "a lot of motivation," something he hoped the boys and girls at his camp would take away from their time at Eastside Catholic.
"The biggest thing that I want you guys to understand is we're here to have fun," Thomas relayed to the camp's attendees. "This is a child's game. It's going to always be a child's game, so we definitely need to have fun. We're going to play well together, we're going to learn how to be a good teammate, and we're going to enjoy this day."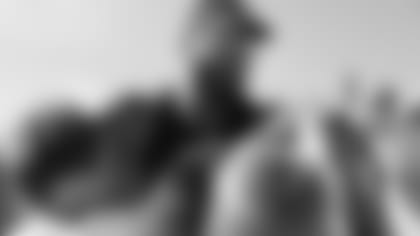 "I'm coming back with the same mentality," he said. "Try to get better, fix what we messed up on last year, and see where it takes us."
Particularly impactful in Thomas' mind was the team's divisional-round playoff loss to the Carolina Panthers, a defeat that "leaves a bad taste in your mouth."
"I think that's the medicine that we needed to get back to that fire pumping that we need," said Thomas.
As the team prepares for training camp this weekend, Thomas insists "everybody's in a great place," noting he wants to "own his position" in 2016 after coming off a season that saw him tie a career-high with five interceptions.
Added Thomas: "I'm just trying to be the best teammate possible and see where that takes me."
Days before the start of the team's 2016 training camp, Seahawks free safety Earl Thomas hosted a youth football camp at Sammamish, Washington's Eastside Catholic School.