Father's Day is just around the corner and everyone is trying to find that perfect gift for the men in their life. Gifts usually come down to cards, neckties, beer, grilling utensils, or even an occasional I.O.U. when emergency calls for it.
This Father's Day, remember who introduced you to football. He was the one who taught you the meaning of "MNF," "Super Bowl Sunday," and "Touchdown!" Not only did he teach you how to throw that perfect spiral, but he taught you what it means to be a fan. He taught you that being a fan means keeping your head up when the odds are against you, and that it's never over until it's over.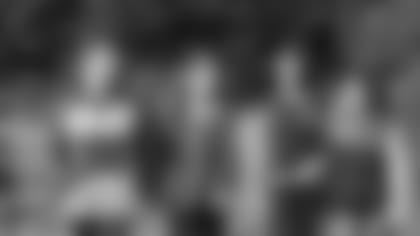 To help you select that perfect Father's Day gift, The Pro Shop has brought me, Cassie Hackett - an image consultant and local stylist - aboard to select items for the holiday. You can find me styling local celebrities, writing for magazines, educating salons in the Seattle area as well as taking regular clients. Now I've teamed up with the The Pro Shop to select items for every '12 Dad' style.
Is he a season ticket holder? Check out the hoodies for those brisk days at the stadium like the Nike Seahawks Anorak Pullover (pictured left above, available in store). Is he a life long fan? Take him back to earlier years with a Throwback 12 Fan Jersey (pictured below, available in store). Is he a super-fan family man? Surprise him with custom named jerseys for each member of your family in home blue, away white, or alternate gray. Is he somewhere in between? Keep it simple with the "Seattle Seahawks Number 1 Dad" T-Shirt.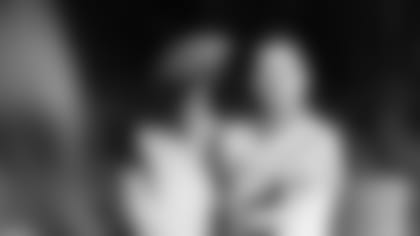 This is the year to get him something that brings back memories, something that tells him thank you for all the life lessons, the sports analogies, and the times he wouldn't let you quit. This Father's Day remember the man that introduced you to it all, your first coach and your No. 1 fan.
Happy Father's Day, and Go Hawks!
RELATED