SEATTLE —Romy and Ester Gacayan reside in the city's Central District located just a few miles away from CenturyLink Field, but on the morning of Monday, July 31 the pair made their home at the home of the Seahawks, where they were the first 12s in line for the team's single-game ticket on-sale event.
The Gacayan's took advantage of the occasion that gave fans an opportunity to purchase single-game tickets at $65.50 each, securing four tickets to the Seahawks' Week 2 home opener against the San Francisco 49ers, two tickets to the team's Week 11 Monday Night Football matchup with the defending NFC champion Atlanta Falcons, and two tickets to the club's Week 13 Sunday Night Football game against the Philadelphia Eagles.
"We got eight!" Ester exclaimed as she proudly walked away from the stadium's box office.
"Because of these right here!" Romy replied — flashing their eight tickets — when asked why they chose to open their week in line at CenturyLink Field.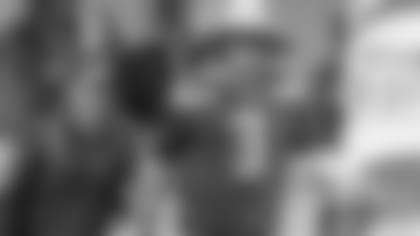 The happy couple represented a small portion of the 12s on-site on the final day of July, with thousands more waiting patiently in line for a chance at single-game tickets behind Romy and Ester, fans No. 1 and 2.
The in-person single-game ticket on-sale event coincided with an exclusive e-mail offer to Seahawks Blue Pride wait list members, who also had the opportunity to purchase single-game tickets beginning Monday at 9 a.m. One-thousand, seven-hundred affordably priced single-game tickets per Seahawks home matchup were made available in-person at the box office with another 1,700 affordably priced single-game tickets per contest available online for Blue Pride members.
As of this writing, a limited number of $65.50 Seahawks single-game tickets remain available at CenturyLink Field's NW Box Office.
Season tickets for the 2017 season are sold out, with the Seahawks posting a 99 percent season ticket renewal rate while selling 61,000 tickets. The Blue Pride season ticket wait list, which gives fans the option to purchase future season tickets as they become available, is also sold out with 12,000 memberships.
Thousands of Seahawks fans lined up at CenturyLink Field on Monday, July 31 for a chance at securing single-game tickets to Seattle home games for $65.50 each.