The Seahawks head into their bye week with a 3-1 record and on a three-game winning streak, but as good as the start to the season has been, perhaps the most encouraging news is that the team doesn't feel like it has yet tapped its full potential.
"With a lot of hope and looking toward the future, and developing the young guys, seeing them able to play a role for us just gives us the confidence that we're going to keep getting better," Carroll said. "So, we're not a finished product, we're just getting rolling. It's really exciting to be able to tell you that because what I'm probably all together most proud of is how we played the second half of the last three weeks. We played great football and got it going and cleaned up some of the stuff that happened in the first halves of those games, and we're able to put games away. That finishing mentality is really, really valuable to us, and we're going to keep building on it."
With four games behind them and a bye this weekend, it's time to take a look back at the players and plays that stood out in the first quarter of the 2023 season:
Offensive MVP: QB Geno Smith
Like the rest of Seattle's offense, Smith knows there is room to grow after four games, but he is still off to a strong start in his second year as Seattle's quarterback, and is the biggest reason why the Seahawks have scored the sixth most points in the NFL through four games despite a plethora of offensive line injuries.
The Seahawks lost both of their starting tackles in Week 1, and have dealt with injuries at both guard spots, yet Smith is still putting up similar numbers to last year when he made the Pro Bowl and was named AP Comeback Player of the Year. Four games into the season, Smith has completed 68.3 percent of his passes, just off last year's league-leading mark of 69.8, has thrown five touchdown passes with just one interception, and has come through in some big moments. In a high-scoring battle in Detroit, Smith played his best game of the season, including leading a game-winning drive in overtime on which he completed 6 of 7 passes, including the game-winning touchdown. Smith also came through with a big second half in a Week 3 win over Carolina, throwing only one incomplete pass as the Seahawks went from trailing by one at halftime to winning by 10 points.
"His respect for preparation is at an all-time high," Carroll said last week before Smith went back to New York, home to two of his former teams. "He's maxing out every opportunity he gets, every rep counts for him. He's competing like the plays in practice are like the plays in the game. You can't ask for more than that, he's doing everything."
Other offensive standouts early on have been receiver DK Metcalf and Tyler Lockett, running back Kenneth Walker III, who already has five touchdowns, the tight end trio of Will Dissly, Noah Fant and Colby Parkinson, and center Evan Brown, who has helped hold everything together for a line that seems to change every week.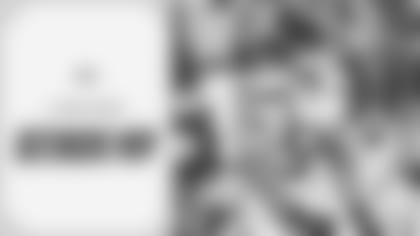 Defensive MVP: LB Bobby Wagner
There are plenty of intangibles that make Bobby Wagner more valuable than what his individual production might show, from his leadership in the locker room to the way his experience and football knowledge helps everyone around him, but here's the thing about the 33-year-old Wagner—aside from all that stuff, the induvial production is still really darn impressive.
After one season away from the Seahawks, Wagner returned to Seattle this year, and has picked up right where he left off when he was a perennial Pro-Bowler and All-Pro. Wagner had 17 tackles and two sacks on Monday night, a performance that might have been Player of the Week worthy if not for what rookie Devon Witherspoon did that day, and so far this season he has 50 tackles in just four games, which is tied for second most in the NFL. Pro Football Focus has Wagner ranked as the second-best off-ball linebacker in the NFL so far with a 86.9 grade, and the No. 1 inside linebacker for run defense (93.2 grade). That trait in particular is a big reason why the Seahawks have gone from 30th in the NFL in run defense a year ago, to being one of the stingiest run defenses in the league through four games, allowing just 3.2 yards per carry, the third-lowest total in the NFL.
And if all of that isn't enough for him to be the defense's MVP—and it should be plenty—then there is also the leadership side of things to consider. Based on comments from Carroll and Seahawks players, the team wasn't bouncing back as quickly as it should have from its season-opening loss, and it was a passionate speech by Wagner prior to Wednesday's practice that week that helped the team turn things around, and they've won three straight since then. Perhaps the Seahawks still would have won in Detroit had Wagner kept quiet that Wednesday afternoon, but as close as that game was against a really good Lions team, it's not a stretch to say the Seahawks probably don't win that week without Wagner's leadership helping the team turn the page from a disappointing Week 1 loss.
"It was about as well-captured of a moment as you can get," Carroll said leading up to that Lions game. "He did exactly what was necessary at the time, and they responded to the letter on what he was calling on. We had a really good Wednesday, and the week has followed right in the fashion that we're accustomed to."
Linebacker Jordyn Brooks called it "exactly what we need," and Smith said, "Bobby did a great job of just reminding guys who we are as a team."
The Seahawks have had plenty of other defensive standouts, from Jarran Reed and Uchenna Nwosu up front, to Brooks at inside linebacker with Wagner, to Quandre Diggs in the secondary, but as strange as it might be to suggest just three games into a player's career, the biggest threat to unseat Wagner in this category come midseason could be Witherspoon, who has been outstanding since returning from a hamstring injury.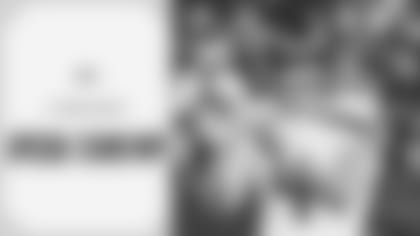 Special Teams MVP: P Michael Dickson
Aside from a few missed field goals, the Seahawks have been solid across the board once again on special teams when it comes to coverage teams, and DeeJay Dallas has had several nice returns on both kick and punt-return duty, but the most consistent standout on this unit has been Dickson, who continues to be one of the very best in the NFL at what he does.
Four games into the season, Dickson is averaging a league-best 53.5 yards per punt, and 48.8 net yards per punt, which ranks second in the NFL, both numbers representing career bests if he can keep them up. Thanks to the success of the offense so far, Dickson has punted only 13 times, but he is still making the most of those opportunities, pinning opponent inside the 20 five times, including a 63-yard punt on Monday night that was downed at the 2-yard line.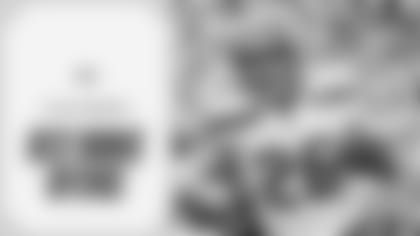 Best Rookie, Offense: RB Zach Charbonnet
The Seahawks have several rookies contributing on offense early this season, including guard Anthony Bradford, who started in Week 3 and saw significant playing time on Monday, and center Olu Oluwatimi, who saw extending playing time last week. Jaxon Smith-Njigba has been Seattle's No. 3 receiver early this season, and while the bigtime production hasn't been there yet, everyone from coaches to his teammates are very confident it is only a matter of time before the first-round pick out of Ohio State gets going. Undrafted rookie Jake Bobo has also played well as the team's No. 4 receiver, most notably catching a touchdown pass from Smith in Week 3, but also showing his physicality as a blocker in the running game.
But so far this season, the rookie making the biggest impact on offense has been second-round pick Zach Charbonnet, who as the No. 2 running back behind Kenneth Walker III has made the most of his opportunities. Charbonnet has rushed for 104 yards on 21 carries, averaging a very solid 5.3 yards per carry, and has added 22 yards on four catches. In the Week 3 win over Carolina, Charbonnet punctuated a long run with a huge hit that sent a Panthers defensive back flying into the end zone. He has also excelled as a pass blocker, earning an 85.2 pass-blocking grade from Pro Football Focus, which notes he has yet to allow a pressure this year, part of why PFF has him ranked as the No. 15 rookie in the NFL so far this season.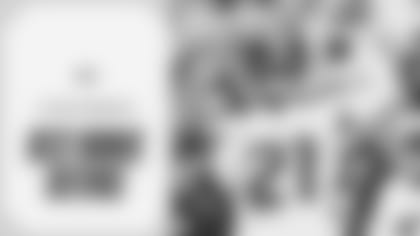 Best Rookie, Defense: CB Devon Witherspoon
Witherspoon missed Seattle's opener due to a hamstring injury that also limited him in camp and the preseason, but ever since he returned to action, the No. 5 overall pick has been outstanding.
Witherspoon started in Week 2 and Week 3 at left cornerback, playing very well in both, but his breakout game came on Monday night while playing the nickel corner spot, with Witherspoon recording seven tackles, 2.0 sacks and a 97-yard interception return touchdown on his way to NFC Defensive Player of the Week honors.
"I never thought he wouldn't play like this," Carroll said after the game. "This is why we took him, to be active and to show that he gets this game of football, and it comes easy to him, and he's an explosive, dynamic player.
"He did a great job again tonight. You can see why we like him. We didn't have Artie (Burns) tonight and we didn't have Tre Brown tonight, so he had to (play nickel cornerback) all night long for us, and it was a beautiful job. He's showing you who he is."
Second-round pick Derick Hall has also been a big part of the outside linebacker rotation, playing strong run defense while contributing four quarterback hits as a pass-rusher, one of which led to a Quandre Diggs interception on Monday night, and nose tackle Cameron Young has also made contributions as part of the defensive line rotation.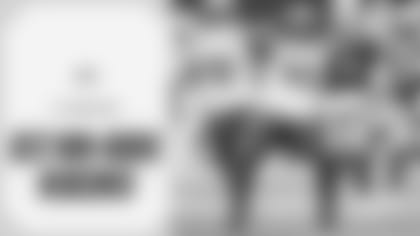 Best Non-Rookie Newcomer: NT Jarran Reed
OK, maybe the answer here is Bobby Wagner, but A. we already covered him, and B. it's weird to call Wagner a newcomer even if he was away one year. Besides, Jarran Reed has been really good so we've got to give him some love somewhere in these awards.
Reed returned to Seattle as a free agent after being way for two seasons, and he has been a key addition anchoring the middle of the defense.
Like Wagner, Reed has helped the defense in ways that don't always show up on the stat sheet with his leadership and with the way his play frees up others to make plays, but Reed has also shown up plenty of the stat sheet with a pair of sacks, a fumble recovery, 16 tackles and six quarterback hits.
Two other newcomers on the defensive line are also contributing in a big way, Mario Edwards Jr. and Dre'Mont Jones, and along with Reed they have had a big hand in the team's defensive improvements, especially against the run.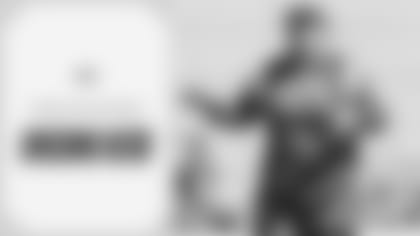 Unsung hero: OL coach Andy Dickerson
For much of Monday's win over the Giants, the Seahawks were missing four of their five Week 1 starters on the offensive line, and the one who was out there, center Evan Brown, was moved to guard due to injuries there. And yet as an injured Giants line gave up sack after sack, the Seahawks reserves stayed steady and helped the team win on the road.
And since midway through the opener, the Seahawks have been without both starting tackles, Charles Cross and Abraham Lucas, two players who were big parts of last year's offensive success. Stone Forsythe and Jake Curhan have played well in place of those two, most notably in a very loud Ford Field in Week 2, and while those two and all the linemen deserve tons of credit for their play, another big factor has been the work done by offensive line coach Andy Dickerson, assistant offensive line coach Keli'i Kekuewa and offensive assistant Donovan Jackson.
"Andy's commitment to fundamentals and his teaching progression where the starters, the guys that are backups, the guys that are free agents, it really hasn't mattered since the start the OTAs or since I've been around him who he's coaching; he's coaching everybody the same," offensive coordinator Shane Waldron said. "Then with the help of Keli'i Kekuewa and Donovan Jackson, those three guys, just getting everybody in sync, in unison, so when guys that aren't getting all the starters reps are getting thrown in there all of a sudden, they've had all the same coaching, all the same fundamentals, and they're just applying them in a game-like setting, and we're fortunate to have these guys with Jake and Stone that had experience, and then it was great to see A.B. be able to step in there and function at a high level in his first start of his career. It's just a compliment to those guys and then the commitment of the players to really buy into the fundamentals."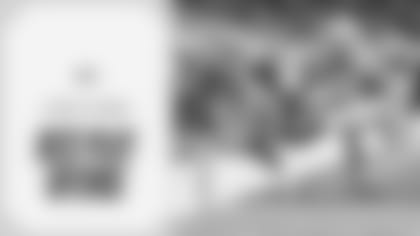 Best Play, Offense: Tyler Lockett's game-winning touchdown in Detroit.
For pure degree of difficulty, there were more impressive plays in the first four game, including a couple of Kenneth Walker III runs and DK Metcalf's touchdown on Monday night on which he completely fooled a defensive back by acting like the ball wasn't coming. Heck, even Lockett's first touchdown in that Detroit win was arguably more impressive just in terms of the throw and the catch.
But given the significant of the moment, we're going with Smith's toss to Lockett in overtime, the veteran receiver finished by diving to hit the pylon with the ball, given the Seahawks a 37-31 victory.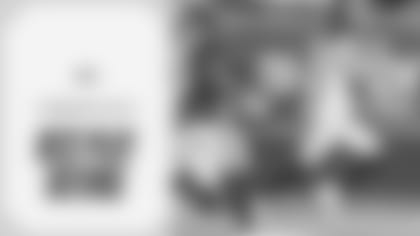 Best Play, Defense: Devon Witherspoon's pick-six on Monday Night Football.
Tre Brown made one of the biggest plays in the win at Detroit, returning an interception 40 yards for a score—one play after recording Seattle's first sack of the season, no less—but the winner here has to be Witherspoon's pick-six against the Giants, which he returned 97 yards, the second-longest interception return in team history.
In both cases, the interceptions helped give the Seahawks an added cushion while protecting a lead, but Witherspoon's stands out because the Giants were close to the end zone for the first time in the game and threatening to make it a one-score game had that pass been completed.
Trend to continue going forward: stingy run defense.
After ranking 30th in run defense last year, the Seahawks made it a priority to get better in that area this offseason. Significant changes were made up front, with the Seahawks turning over all three starting defensive line spots, and schematic tweaks were made as well.
And so far, the results have been outstanding, with the Seahawks stifling the running attacks of each of their first four opponents. Outside of Daniel Jones' ability to scramble for 66 yards on 10 carries on Monday, no opponent has had success running against Seattle, with everyone else but Jones totaling 290 yards on 100 carries, a 2.9 yards-per-carry average. Overall, the Seahawks are allowing 3.2 yards per carry through four games, the third-lowest total in the league.
Sticking with that side of the ball, another trend going in the right direction has been Seattle's pass rush. After being almost nonexistent early this season—the Seahawks had no sacks and two quarterback hits through the first six quarters of the year—the pass rush has gotten better in each of the past three games, culminating in an 11-sack night against the Giants that tied a franchise record.
Thing to clean up: third down conversions on offense.
There have been far more positives than negatives for Seattle's offense so far this year—again, the Seahawks are sixth in points scored despite all the offensive line injuries—but if there is one area of concern, it has been the team's struggles on third down.
Through four games, the Seahawks are converting on just 28.9 percent of third downs, which ranks 31st in the league. Getting healthier on the line after the bye should help, but if the offense is going to be at its best, more drives need to be extended on third down. And while Geno Smith is hardly the problem, being a leader, as well as the player with the most control of what happens on offense, he says it's on him to help the Seahawks improve on third down and overall.
"Down to down consistency," Smith said after Monday's when win asked what he wants to see get better. "I would say being better on third downs, still an area we need to improve on. Then, for me personally, just overall accuracy. Just being better with my accuracy, doing things better in and out the huddle. Everything, really. Everything's got to improve, so I'm just looking forward to the next opportunity."