Years from now—OK, maybe weeks from now—no one is going to remember the score of the Seahawks' preseason opener against the Denver Broncos. That doesn't mean the Seahawks aren't trying to win. In an "Always Compete" world, the result always has some meaning, and it's not a coincidence that the Seahawks have a 13-7 preseason record under Pete Carroll, including 4-0 preseasons in 2012 and 2013.
But ultimately, even if the final score ends up being an afterthought, the game still has plenty of importance. People may not remember much about the 2012 preseason games, but every NFL fan is familiar with the rookie quarterback who used those games to help himself win the starting job. And win or lose Friday night, there's a good chance plenty of players will help or hurt their chances of winning a roster spot or a starting job.
With that in mind, here are five things watch for Friday's preseason opener: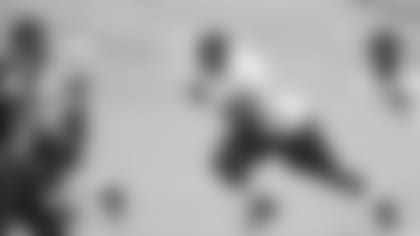 1. How do the rookies handle their first game action?
For established veterans, preseason games represent something of a regular-season tune-up. Play a quarter or two, knock off the rust, then get off the field and let the youngsters take over. For those young players, and rookies in particular, these games offer valuable experience. It's one thing to shine in practice, but it's another to do it in a game when the hitting is real. For a defensive lineman like Frank Clark, full contact is a chance to show why the Seahawks made him their top pick in the 2015 draft. For Tyler Lockett, now is the time to show what he can do in the return game. And for all of those offensive linemen, this is the opportunity to show who is ready to contribute and who still needs work.
"There will be a lot of time focused on the younger guys in this game," Carroll said. "They'll get to play a lot, and the second half will really be important for a bunch of guys to show where they are to start. This will be like the first real impression that we have. We have an early impression that doesn't make any difference right now, because now it's football time and now we get to see the guys. I'm really looking forward to that."
2. Who shines on special teams?
Yes, this item is very much related to the previous one. In addition to Lockett, who is trying to win both return jobs, plenty of other young players can make or break their roster hopes with what they do on special teams over the next four preseason games. The Seahawks take special teams play very seriously, and they were uncharacteristically inconsistent in that element of the game last year, so if a player on the bubble can shine covering kicks or blocking, that could be enough to win a job.
And even for the more established players, preseason games are particularly important when it comes to special teams play, because certain plays—kickoffs in particular—are so violent, they aren't run at full speed in practice. Players can practice being correct on their blocking assignments or in the right lanes on coverage, but there's no substitute for doing it at full speed with contact in a game.
"This is huge for us, because we get a chance to see the guys in open field and see them really make their decisions, and see how they take the coaching and the teaching to the game," Carroll said. "It will be big for Tyler Lockett in his return opportunities. Hopefully we get some and we'll give him a chance to return some. Our coverage guys, to get a chance to get a real live sense of what these guys are all about and where they come from, we'll find that out. So it's huge, and sometimes that's where their best opportunities are to show themselves."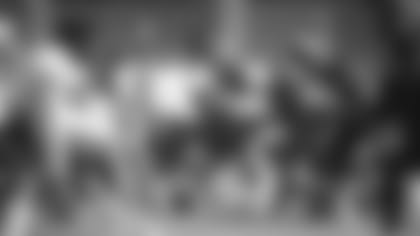 3. How do the young linemen hold up?
Carroll has made no secret of the fact that his team's offensive line is a work in progress. With two starting jobs up for grabs, a number of players are competing for the center and left guard spots. Who starts at those positions might be telling—Drew Nowak and Lemuel Jeanpierre are the candidates at center, and Alvin Bailey, Keavon Milton, Kristjan Sokoli and Mark Glowinski have all taken first-team reps at left guard—but don't read too much into it. Coaches could already have decided to have one player work with the starters in this game, and another in next week's, but regardless of who plays when, these are important games. In addition to just handling the full-contact element of a game, this is also the first time for coaches to see linemen cut block, something that will be asked of them frequently in Seattle's offense, but something they don't really do in practice.
While there is more focus and concern on the offensive line, Friday is a good test for young defensive linemen too, most notably Clark and other young players are still trying establish roles on the team.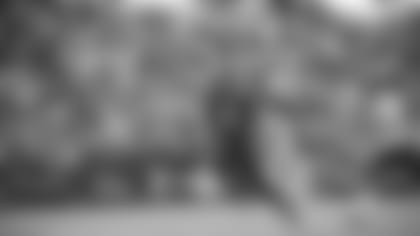 4. Do any receivers help themselves?
Receiver has been one of the most competitive position groups in camp, with a different roster hopeful impressing from practice to practice. One day Super Bowl XLIX standout Chris Matthews is using his 6-foot-5 frame to go up and make a big catch, and another day Ricardo Lockette is using his track speed to blow past a defender. One day Kevin Norwood is looking polished and sure-handed, making catch after catch, and another day it's undrafted rookie Kasen Williams standing out with spectacular play. So far it's hard to separate Seattle's receivers—and that's a good thing; they've all been pretty darn good—but with a couple of big performance in games, somebody could grab ahold of a roster spot.
This position is another of many where those players contending for roster spots could also help themselves on special teams.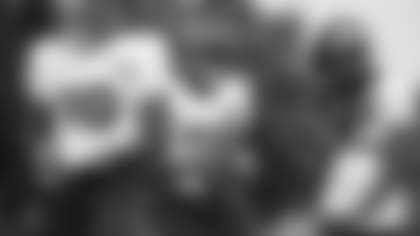 5. How do the new faces in the secondary look?
Carroll said Thursday that Richard Sherman (hip flexor) and Will Blackmon (groin) will likely be held out. Considering that two other corners, Tharold Simon and Jeremy Lane, are on the physically unable to perform list, the Seahawks' depth at that position will be tested right off the bat, and against some talented Broncos receivers (assuming their starters play at least a little). For free-agent addition Cary Williams, this is a first chance to show he can be a worthy successor to Byron Maxwell, while for Marcus Burley, it's a chance to build his case for the nickel corner spot with Blackmon out. Fifth-round pick Tye Smith has worked outside and in the slot, and will get plenty of playing time at both spots to try to impress his coaches and earn a role. New to the mix are Mohammed Seisay, for whom the Seahawks traded an undisclosed draft pick earlier in camp, and Douglas McNeil III, who recently switched from receiver to cornerback.
At safety, the Seahawks are without both of their starters as Earl Thomas continues his recovery from shoulder surgery and Kam Chancellor is still yet to report. DeShawn Shead and Dion Bailey are battling for the starting spot at strong safety, while Steven Terrell has been filling in for Thomas. The Seahawks are hoping to get their starters back on the field soon, but in the meantime, strong performances from Shead, Bailey and Terrell could help people feel a little better about the depth behind Seattle's Pro Bowl starters.