The Seahawks fell to 0-2 in preseason play, losing 27-11 to the Bears on Thursday night in a game marred by miscues in all three phases of the game. The loss included including 13 penalties, many of them drive-killers on offense, missed tackles on defense and several big plays for Chicago on special teams. Seattle's reserves showed some fight late in the game, including an impressive goal-line stand and a fourth-quarter touchdown drive led by Jacob Eason in his first game action with the Seahawks, but overall Thursday night's game was one the Seahawks will try to learn from, then leave in the rearview mirror.
Here are six rapid reactions to Thursday night's loss:
1. The offense couldn't get out of its own way.
In the first half alone, the Seahawks had gains of 41 yards, 33 yards and 29 yards, the type of explosive plays that lead to scores far more often than not. Yet when the first half ended, the Seahawks found themselves in a 17-0 hole.
It takes some unusual circumstances for a team to not score with bit plays like that, particularly without turning the ball over, and for the Seahawks it was a combination of penalties, dropped passes, as well as a missed field goal.
Seattle's first drive ended quickly when Freddie Swain couldn't come down with a very nice third-down throw from Geno Smith, and from that point on there several miscues, including a plethora of penalties that killed drives, including an illegal-hands-to-the-face call that wiped out a nice fourth-down conversion on a Smith-to-Cade Johnson pass, as well as a drive-killing "sack" that occurred when Smith clipped Travis Homer's foot, causing him to trip for a big loss.
It's worth remember that, this being a preseason game and all, the Seahawks weren't at full strength. Neither Rashaad Penny nor Kenneth Walker III played in the game, and DK Metcalf and Tyler Lockett each only made a brief one-possession cameo, so the Seahawks were missing a lot of offensive fire power. Even so, there is plenty to clean up, penalties in particular, between now and the start of the regular season.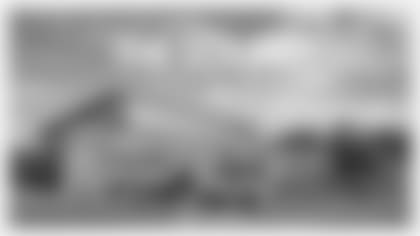 Watch The Latest From The Sound
Watch the latest from the season-long docuseries featuring unprecedented access and stories from inside the Virginia Mason Athletic Center like you've never seen before. This is The Sound of the Seahawks.
2. Geno Smith has been better than his numbers would indicate this preseason.
Playing the entire first half, Smith completed 10 of 18 passes for 112 yards, no touchdowns and no interceptions, giving him a 74.3 passer rating. That followed a stat line of 10 for 15 for 101 yards and an 85.7 rating last week. Those aren't terrible numbers, but they're not all that impressive either, and they don't tell the story of how Smith has played in these two games.
Yes, there is room for Smith to improve and there are a few throws he'd like to have back, but Smith also has been the victim of some tough circumstances. There were two first-half drops last week that should have been completions, and a nice thrown down the sideline that should have been a big gain had Noah Fant gotten a second foot in, which as Pete Carroll noted, he had room to do. On Thursday, there were a couple more drops, including on what would have been a big gain on third down to extend Seattle's first drive, and Smith also should have had a fourth-down conversion on a quick and decisive throw to Cade Johnson, but that was wiped out by a penalty.
3. Special teams has a lot to clean up.
Seattle's special teams units have been among the very best in the NFL over the past two seasons, but on Thursday that unit looked like it still has a few things to sort out between now and the start of the regular season.
Most notably, Cade Johnson muffed a punt late in the first half, and after the ball trickled between his legs, the Bears recovered in the end zone for a touchdown. For the second week in a row, the Seahawks gave up a big return after a long Michael Dickson punt, this one a 48-yard return to give the Bears a short field they turned into a touchdown. The Seahawks also were shut out in the first half in part because of a Jason Myers missed field goal from 47 yards out. Even a play that potentially could have been a highlight for special teams—a great Dickson punt that seemed destined to pin the Bears deep—turned into a miscue when Justin Coleman misjudged where he was and tried to down the kick with his heels on the goal line, giving the Bears a touchback instead of a drive starting at the 1 or 2-yard line.
To open the second half, the Seahawks had holding penalties on kickoff and punt returns in the third quarter. Then late in the third quarter, the Bears gave themselves another short field with a 58-yard kick return.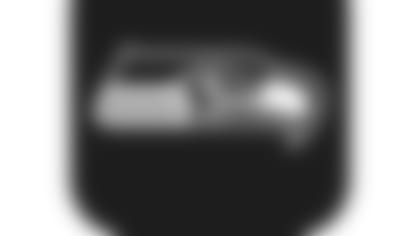 Seahawks Mobile App
Download the Seahawks app to stay up to date on the latest team news.
4. Travis Homer and DeeJay Dallas continue to impress.
Obviously the offense could have and needs to be a lot better moving forward, but amidst the struggles there were some good moments, and for the second week in a row, a lot of them came from running backs Travis Homer and DeeJay Dallas, who handled most of the workload with Penny and Walker both sitting this one out.
Homer rushed for a team-high 44 yards on just five carries, a total that included a very impressive tackle-breaking 33-yard gain. Dallas, meanwhile, led the team with four receptions for 52 yards, including a 29-yard pickup that gave the Seahawks their only third-down conversion of the first half.
5. There were some real bright spots on defense.
While the defense as a whole had its struggles, most notably the missed tackles, several players stood out even in defeat. Cornerback Mike Jackson, who plays with the physical style the Seahawks love in their corners, had a couple of nice stops in run support, including one on third down that forced a punt, as well as a well-timed pass breakup.
Edge rushers Uchenna Nwosu and Darrell Taylor didn't have big days in terms of their stats, but both were in the backfield frequently in the first half, forcing several rushed and incomplete passes. And late in the game where there wasn't much left to play for but pride, linebacker Joel Iyiegbuniwe, facing his former team, made three tackles in the span of five plays, including an impressive run stuff on fourth-and-goal from the 1. Finally, rookie corner Coby Bryant had two nice pass breakups in the second half, one he nearly intercepted an another coming in the end zone prior to Iyiegbuniwe's goal-line stop.
6. A very unfortunate injury.
Injuries are the worst part of football, and it's particularly disheartening to see a player injured in the preseason. Unfortunately, that scenario played out on Thursday, with left guard Damien Lewis suffering what appeared to be a serious injury in the first quarter. After getting caught up in a pile on a running play, Lewis was quickly attended to by athletic trainers, who ended up putting an air cast on his leg before he was carted off the field. Later it was announced that Lewis had an ankle injury.
The Seahawks take to Lumen Field for preseason week two against the Chicago Bears. Game action photos are presented by Washington's Lottery.