MINNEAPOLIS—The Seahawks got solid performances in all three phases early in Sunday night's game against the Vikings, a good sign considering that is when the starters were in the game.
Unfortunately for the Seahawks, their reserves, particularly on offense, struggled a bit, resulting in a 25-19 loss to Minnesota at U.S. Bank Stadium.
Here are six rapid reactions to Sunday's game:
1. Russell Wilson and the No. 1 offense got off to a solid start.
After sitting out the first preseason game, quarterback Russell Wilson and several other starters made their preseason debuts on Sunday night, and while the No. 1 offense wasn't able to find the end zone in its two possessions, there were plenty of positives for that unit.
Wilson was a solid 6 of 9 for 82 yards, and had he and Jaron Brown not just missed connecting on a long third-down attempt on Seattle's first drive, the numbers could have been even better. Brown also had himself a solid evening, catching two passes for 52 yards, including a 33-yarder that helped Seattle get into field goal range for its first score.
"I thought the first unit did a nice job," Seahawks head coach Pete Carroll said postgame. "We did a nice job with tempo. I thought Russ was moving the club pretty well. We missed a couple third-down throws that would have made a big difference in their outing, but we did move the football well."
Perhaps most encouraging was the pass protection Wilson had, rarely finding himself under any sort of pressure during his two drives, which saw the Seahawks gain 116 yards on 18 plays. Chris Carson gained 25 yards on five carries, and also had one catch for three yards.
"The first line protected well, did all of the things that we had hoped to do, kind of just getting started," said Carroll. "So this is the first outing for those guys and that was a positive."
2. Another big play for DeShawn Shead.
A week after DeShawn Shead recorded a sack for a safety on a blitz, the veteran defensive back was putting points on the scoreboard once again, this time with an 88-yard interception return for a touchdown. While Shead made the catch and the sprint down the sideline, he wasn't alone in making the play happen; both Cassius Marsh and Barkevious Mingo provided pressure off of the edge to force an early and errant throw that went right to Shead.
"That was a big play," Carroll said. "He had a big play last week, big play this week. Good for him, good for us. It was a really well played play, they made a little error and we took advantage of it and we put it in the end zone, which was a big play."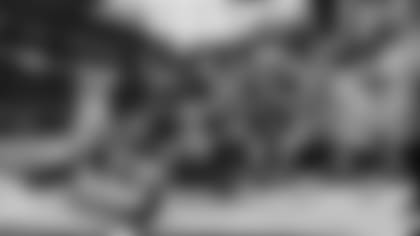 Also noteworthy for Shead, while less exciting than a big play, is the fact that when the Seahawks went with a dime package while the No. 1 defense was still in the game, he was one of the two defensive backs to come on along with cornerback Jamar Taylor. Shead also was the first reserve safety to sub into the game, taking over for strong safety Bradley McDougald on the defense's third series.
And if his teammates' reaction to Shead's touchdown didn't show how popular of a player he is in Seattle's locker room, then the fact that two former teammates, Richard Sherman and Mike Davis, tweeted congratulations to Shead within minutes of the play should have done the trick.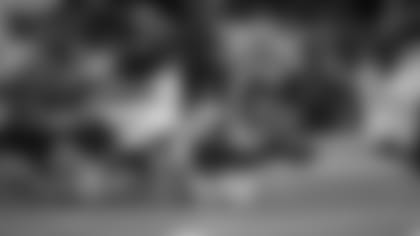 3. Poona Ford was out there wrecking stuff. 
It has been evident throughout camp that second-year defensive tackle Poona Ford will likely be a starter this year, and what was evident on Sunday is that he's going to be a real problem for opposing offenses.
Ford, who went undrafted out of Texas last year despite being his conference's Defensive Lineman of the Year, was credited with only three tackles, but that doesn't accurately describe what a nuisance he was for the Vikings line. Ford had a tackle-for-loss on Minnesota's first play of its second possession, and he also appeared to force a fumble that Seattle recovered, but officials ruled that forward progress had been stopped before Ford ripped the ball loose, a call that is not reviewable. Later in that same drive, Ford had another tackle for loss, but that play didn't count because of a personal foul call on the Vikings. Ford fought off his block for another nice tackle on a 3-yard gain, then came up with yet another run stuff on a later Vikings drive.
4. Ugo Amadi is fun on special teams.
Surely you've seen it by now, but if not, watch the video above before you read any further. Amadi was double-teamed as a gunner, yet still got down the field first, and thanks to nice hangtime on Michael Dickon's punt, the rookie safety had a perfectly-timed and clean hit on Minnesota's returner 53-yards down field.
"That was a perfect play," Carroll said. "That was a beautiful play."
Amadi also made a couple of plays in coverage last week, and had a 17-yard punt return in this game. Even if he isn't able to get on the field right away on defense this year, Amadi looks like he's going to be a playmaker on special teams.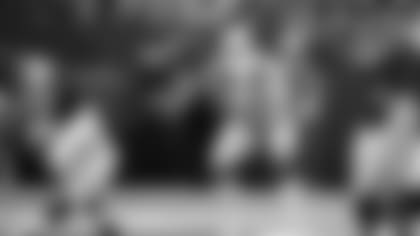 5. Offensive line injuries led to some depth issues.
While the first-team line did a very nice job protecting Wilson and creating running lanes for Chris Carson, the offense struggled quite a bit the rest of the night. And one reason the offense struggled was that the line is dealing with some injuries that are affecting its depth, meaning Paxton Lynch was under pressure quite a bit, and Rashaad Penny and other backs lacked running room.
The Seahawks came into the game minus guards Mike Iupati and Jordan Simmons, and tackles George Fant and Jamarco Jones. While Ethan Pocic continues to play well in place of Iupati at left guard, the absence of Simmons behind those two leaves a hole, depth wise, and Fant and Jones are Seattle's top two tackles behind starters Duane Brown and Germain Ifedi.
That depth took another hit late in the game when rookie guard Demetrius Knox had to be carted off with an apparent leg injury.
"We've kind of got thin in our numbers here in the offensive line," said Carroll. "In the second group those guys had to play a lot of plays tonight, you could see that we weren't quite as tight as we need to be and we didn't execute as well as we'd like to, so I'm anxious to see how that looked on film."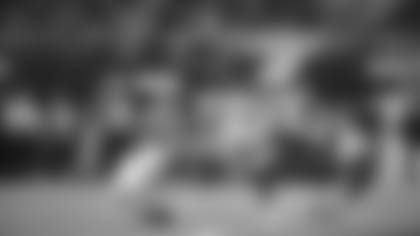 6. Seattle's specialists are the real deal.
As mentioned earlier, the Seahawks had a 53-yard punt with no return not just because Amadi made a great play, but also because Michael Dickson is capable of hitting a 53-yard punt with that kind of hang time. Dickson, a first-team All-Pro as a rookie, also had a 59-yard punt, and another punt that pinned Minnesota at the 10-yard line. In other words, he's already in regular-season form.
Seattle's new kicker, Jason Myers, is also looking every bit like the Pro Bowler he was with the Jets last year. Myers missed his first kick of the preseason, a 56-yard attempt, but he also made 55 and 43 yarders in last week's game. On Sunday, he was 4 for 4 on field goals, including a 52-yarder that looked like it would have been good from 60-plus.
As for long snapper Tyler Ott… Well, you didn't notice anything he did in the game did you? That means he did a good job.
Game action photos from the Seattle Seahawks' second preseason game of 2019 against the Minnesota Vikings.