ARLINGTON, Texas—The Seahawks' final chance at a game-winning drive fizzled out quickly, as Jacob Eason's pass over the middle to Kevin Kassis bounced off the receiver's hands and right to Dallas safety Juanyeh Thomas. 
The turnover, Seattle's fifth of the game, allowed the Cowboys to secure a 27-26 victory in a game in which the Seahawks showed plenty of bright spots, but ultimately couldn't overcome so many turnovers, including a lost fumble on their penultimate possession. 
Here are six rapid reactions to the Seahawks' preseason finale at Dallas:
1. It was an up-and-down night for Drew Lock.
After missing last week's preseason game due to COVID-19, Friday night's game was a big opportunity for Drew Lock to show what he can do in a game setting. As Pete Carroll had said would be the case, Geno Smith got the start, but Lock saw the bulk of the playing time, taking over on Seattle's second possession of the game and playing into the fourth quarter before Jacob Eason took over.
And with Lock looking to state his case in the battle for the starting job, the results were mixed. On one hand, Lock made some really nice throws—some of the best we've seen from either quarterback this preseason—including a beautiful 35-yard TD pass to Penny Hart, a 26-yarder while rolling right to Cade Johnson, and a 22-yarder to Dareke Young over the middle. But on the other hand—and this is very significant for a quarterback trying to win a job on a Pete Carroll-coached team—Lock threw three interceptions, two of which led to Cowboys touchdowns.
In Lock's defense, the third interception wasn't at all his fault, it was a well-thrown ball that should have been caught by Aaron Fuller but that instead bounced off Fuller and right to an awaiting safety. The first interception, while not his best throw, also could have perhaps been avoided had Dee Eskridge come back to the ball a bit. But even with those caveats, the turnovers marred a performance in which Lock otherwise did a lot of things well.
The Seahawks ended up scoring 23 points on 10 possessions with Lock leading the offense, and he finished completing 13 of 24 passes for 171 yards, 1 touchdown, 3 interceptions and a passer rating of 51.2.
Geno Smith, meanwhile, got the start but played just one series, going 3 for 6 for 43 yards on a drive that ended with a Jason Myers field goal. And as has been the case all preseason, the numbers would have been better with a little more help from his pass catchers, as one incompletion was a clear drop, and the other two were catchable, albeit both would have been relatively difficult catches in traffic for Young.
2. The defense was a lot cleaner.
While the Seahawks rested almost all of their defensive starters, it was still encouraging to see that unit clean up some of the issues from earlier games, most notably getting rid of a lot of the missed tackles. While Dallas eventually rallied in the second half in large part due to turnovers, Seattle's defense was strong in the first half, allowing only a single field goal on the Cowboys six possessions.
3. Myles Adams might have earned a spot on the 53-man roster.
Defensive tackle Myles Adams spent most of last season on Seattle's practice squad, but after a strong training camp and a great game Friday night, he just might have found his way on to Seattle's 53-man roster.
Adams got his day started with a quarterback hit that forced an incomplete pass, then not long after he added to that a tackle for loss on a running play, as well as a sack that he split with Alton Robinson.
Carroll and other defensive coaches have spoken highly of Adams throughout camp, and his play on Friday night just might have been enough to secure a roster spot.
4. Michael Jackson just keeps making plays.
Much like Adams, Jackson is a player who has been earning a lot of praise from his coaches this summer, and getting the start at cornerback Friday night, he once again showed he is a player who could definitely help the defense if called upon.
One of Seattle's most physical cornerback, Jackson again made sure tackles and was also strong in coverage, recording three pass breakups, the last of which came on a third-down deep ball late in the game, giving the Seahawks one more possession to attempt a game-winning drive.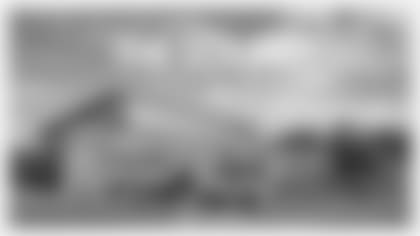 Watch The Latest From The Sound
Watch the latest from the season-long docuseries featuring unprecedented access and stories from inside the Virginia Mason Athletic Center like you've never seen before. This is The Sound of the Seahawks.
5. DeeJay Dallas did well in Dallas.
Running back DeeJay Dallas has been one of Seattle's top performers throughout the preseason and that continued Friday night. Dallas led all rushers with 75 yards on 13 carries, including a 1-yard touchdown, and he also added a pair of receptions for 9 yards.
Dallas did most of his damage on a long touchdown drive to start the second half, kicking off the drive with a 27 yard run, the first of his 10 touches (nine carries and one catch) on a drive he would finish with a 1-yard run.
6. Jason Myers and Michael Dickson were both on their A game.
While there were some ups and downs on offense and defense, Seattle's specialists were strong from start to finish Myers started his day with a 53-yard field goal to give the Seahawks an early lead, and he ended up 4 for 4 on field goal attempts and 2 for 2 on extra points.
Dickson, meanwhile, averaged 53 yards per punt, including a 53-yard punt that pinned Dallas inside their 10-yard line.
The Seahawks take to AT&T Stadium for preseason week three against the Dallas Bears.Cowobys. Game action photos are presented by Washington's Lottery.