Tucked away in an obscure corner of the massive Seattle Seahawks locker room in their new Virginia Mason Athletic Center digs, the teammates that grew up in neighboring small towns more than 3,000 miles from the Pacific Northwest, threw down the gauntlet.
First, the Boston Celtics championship pennant came from Matt Hasselbeck.
"Bobby Wagner responded by throwing down his Boston Red Sox hat.
The two looked at each other and said, "We're about both of those teams … the championships."
The team they failed to mention, of course, happened to be the New England Patriots, which not coincidentally just happened to be the franchise that drew the two together as children raised in the burbs of Boston in the first place. And the experience of growing up in the shadow of their fathers - Patriots Don Hasselbeck and Mosi Tatupu - is in no small part at the heart of why Hasselbeck is the leader of the offense and Tatupu the defense at the outset of their fourth season together with the Seahawks.
What intertwines them not only is the route they took from childhood, but the lack of respect they dealt with on the way to reaching their present status in the NFL.
Hasselbeck was acquired via trade in 2001 from Green Bay, but really didn't take over as the fulltime starting quarterback until the 2003 season. He and Trent Dilfer battled it out through various circumstances for Seahawks coach Mike Holmgren, who first got a whiff of Hasselbeck in the 1998 draft - a sixth round pick at the time of his Packers out of Boston College. Still, it raised some eyebrows when Holmgren, after becoming the Seahawks coach and general manager in 1999, traded for him to be the quarterback-to-be with the Seahawks - having thrown all of 29 passes in three years with the Packers.
Tatupu was snubbed coming out of high school and ended up beginning his college football career at Maine. He eventually transferred to the University of Southern California and became an All-American. But even then the Seahawks were dogged when they traded up to get the allegedly "too-small, too-slow" middle linebacker in the second round of the 2005 draft. Nonetheless, he's been the starter from Day 1.
It doesn't take any great insight for it to register what has happened since the two have collaborated. Both have been to the Pro Bowl three times, the Seahawks are 32-16 in the three seasons, with three NFC West titles and a 2005 NFC Championship – plus a 4-3 record in the playoffs.
"That's not where we want to be yet," Tatupu said. "But it's a start."
---
With the second round pick of the 1977 draft, the Patriots took Don Hasselbeck, the 6-7 tight end from Colorado.
A year later, the Patriots selected fullback Mosi Tatupu, a fullback and special teams terror from USC in the eighth round.
The duo were teammates for six seasons with the Patriots, but more than that the boys were raised in the locker room of the Patriots, competed against each other in Pop Warner, and at a very young age understood what an NFL locker room was all about. Seahawks assistant head coach and offensive coordinator Gil Haskell sees a lot in both players that helped immeasurably. Haskell's uncle was an owner of the San Francisco 49ers, so his childhood was colored in a similar fashion.
"As young kids, they got to know players that were their heroes, so later on when they played and became the best players they weren't in awe," Haskell said. "They understand the people in the game, everything around the game, and the intangible things like how a franchise works through their dad's experience. Some franchises are good and some aren't. They see what a special coach Mike Holmgren is after seeing so many coaches go through New England for all those years growing up.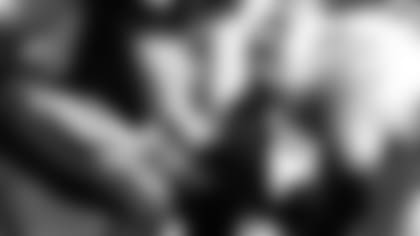 "You learn so much about everything around the game, when you have the ability like those two guys have, everything from leadership to making the big play in the big game comes a lot more naturally because it's been such a big part of you for such a long time. The main difference is they experienced so much at such a young age, they were mentally ready."
Actually, it admittedly took Hasselbeck longer to grow into his ability because he was so young when his dad played. He wanted to be a tight end because to this day he still insists it's more exciting to catch a touchdown pass than throw one. But by ninth grade, he was a big kid with a strong arm, so he became a quarterback … albeit one with the help of Patriots quarterback Steve Grogan and other players on the Pats offense to help groom him.
The problem was, Don didn't let Matt or his two brothers play organized football until junior high – essentially when he retired so he could coach them.
"I learned great little skills and techniques," Hasselbeck said. "I had the best swim move rushing the passer of anybody in the sixth grade. I had Mark Bavaro come and teach about grabbing the guy inside (to block and hold) and you're working on the steering wheel. That's probably not normal and it gave me insight. There's also something that along with that we got about pressure.
"When we were playing a game, you'd here, 'Oh we're playing the Patriot guy's son,' so it's a huge game to the other team. That puts a little bit of fear inside of you to the point of 'I'd better not fail here. I've got to live up to the last name here.' There's a lot of pressure, so that started early."
But Don saw a lot of instinct skills from Matt from the beginning that helped set the tone for what he would become as a quarterback and a leader. It just took some time to put it all together. Not surprisingly, he also saw the same from Tatupu, who was being coached by Mosi on another team – but considerably younger and competing against the youngest Hasselbeck – Nathanael.
"There's no question that I saw unusual leadership in Matthew and Lofa at a very early age," Don Hasselbeck said. "I think when you are so talented so young, the leadership comes fairly natural. It's part of the package because the other kids automatically admire the skill set that you have. If Matthew or Lofa would say we're going left, they'd all go left because the leaders were so talented.
"But there was more to it than that. With Lofa, we had to trick him in Pop Warner because he was so good. Even then he flowed to the ball so naturally we had to do a lot of things to slow him down. He was smart and an athlete - his sense of where you were going with the ball was already there. If we were running a pitch, he would sometimes beat the pitch man to the ball because he was so good and quick to the ball. We had to run a lot of reverses and bootlegs just to keep him off balance."
Mosi coached Lofa too, but there was a little more competition going on there because he was the only son with an older brother, where has Matt had his younger brothers Tim and Nathanael. Although Lofa contends Mosi didn't push him, the idea of playing for his dad had its effect at a very young age.
The difference was this went far beyond Pop Warner when Mosi became the head coach at King Phillip Regional High School.
"We always competed at whatever we did," Mosi said. "I think that elevated what he did. It helped him over whatever obstacle, Whatever I did, he always wanted to exceed that. He always wanted to do bigger and better things. I was bigger than him, but he was faster – a much better athlete.
"His mama always had to settle things between us when there was friction. From the beginning he always wanted to call me dad on the football field and that bugged him. She had to settle it because he had to remember I was the coach too."
The Hasselbecks and Tatupus went to the same junior high, but Tatupu went to the public high school while the Hasselbecks went to the parochial Xaverian Brothers High, and the two schools were in different classifications of competition.
"I had a girlfriend in eighth grade, and she was going to King Phillip but my parents said, 'No, you're going to an all-boys school,'" Matt said. "If you're serious about life, you'll find what you need. Truthfully I didn't care for the (King Phillip's) school colors green and yellow - it was like a puke green."
Of course Tatupu has his own version.
"You could tell the difference between the public and private school players," he chided. "They could score on us every once in a while. But seriously, we all knew who Matt was, but I hadn't been around him for a long time until I got here.
"I don't know if our dads made us smarter football players. I think maybe through genetics just like Matt, maybe we have a better feel for the game instinctively. I just knew on Sunday's I watched my dad, I just so him put his head down and run into people. So when I was out there playing Pop Warner that's what I tried to do. I tried to live up to my dad's name – like Matt said. There is a lot of pressure. Word would get out that you were the son of a Patriot player and they're all hyping you up and expecting you to be the best there. So to live up to that was a lot of pressure. You were the target. It was tough, but we also thrived on it."
Finding their way to the NFL
---
Despite their fathers' experience, making it to the Pro Bowl was no easy task for Hasselbeck or Tatupu. In fact, making an impact on a Division I program was no piece of cake either.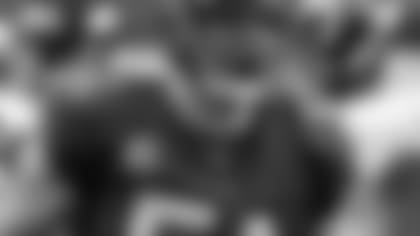 Hasselbeck was highly-recruited coming out of high school, and strongly considered going to UCLA before opting to stay home at Boston College, which also had him high on their list coming in. It was a much tougher deal for Tatupu, who played quarterback and middle linebacker, and not many D-I schools thought too highly of his prospects for a full ride, so he took the scholarship to Maine.
He immediately realized that's not where he wanted to be. He wanted to go West. Mosi didn't know USC head coach Pete Carroll, but did manage to slip some film to an assistant coach, while Pac-10 rival Oregon tried to lure Lofa from Maine. Most of the time, his mother was the tougher authoritarian when it came to toughing it out. Mosi worked had at straddling the line for Lofa.
"Dad really supported me throughout the whole process," Lofa said. "Because he was my head coach, but he felt if football was something I really loved and wanted to continue playing, I'd pursue it on my own. He'd give me help if I came to him, but he didn't butt in too often. My mom kind of overdid it. She was pushing me all the time. My mom was like my dad in pushing me and my dad was telling me to calm down. I really thanked them both for how they handled me, and helped me get here and making me the person I am. They kind of let me find it on my own in terms of the game.
"I wanted to go West all along, but Pete didn't want me out of high school. Dad did kind of open the door, but I really think Oregon coming after me made the difference. Once SC found out about how interested they were, they didn't want to lose me to a Pac-10 rival."
In many ways mom had a similar tough role with Hasselbeck. His mother was one of 12 siblings, six of them were quarterbacks, and she was all over the boys while Don was a little bit more laid back in his approach to the game. His example was his work ethic catching passes from the "Juggs" machine, running the track and daring the boys combined to lift as much eight as he did on his own.
"My dad was kind of probably like Mosi in that his leadership style was, 'I'm going to go out here and bust my butt and show you what a professional football player looks like," Matt said. "I'm not going to necessarily talk to you about it, I'm just going to show you.
"My mom would was the motivational one. I can remember being in high school and I was the same year as Ron Powlus (Notre Dame) and Scott Frost (Nebraska), and they were the big quarterback recruits coming out. And I was sitting around watching the Celtics play or somebody else play on TV, and she'd get in my ear, 'Hey, c'mon, let's go. Ron Powlus and Scott Frost, they're probably working out right now.' Me and my brothers are like, 'Really? Well, let's go do something.' That was more her style. Playing quarterback is what her brothers did every day. They were probably throwing a ball through a tire or something like that … which I've still never done."
What he did learn was how to ride the bench, though. And it happened quickly after he showed up at BC. The local hotshot was dropped down a few pegs and it required Don to explain football to him real life terms. He had experienced himself in 1973 going out to Colorado as a hotly recruited star from Cincinnati and it followed suit with the Patriots. Everything Matt went through, Don dotted the 'I's and crossed the T's on the flip side. It helped settle him down enough to play through it at the collegiate level anyway.
And there was more. Don also explained the politics of the sport, getting unloaded by the Patriots after seven years only to earn a Super Bowl ring with the Raiders the first year he was traded.
He couldn't wait to come back home to Boston and show off his ring to friends, family, and perhaps most of all … former teammates.
"That is a true story and I did have a little bitterness going at the time," Don said. "You know, any time the team that drafts you trades you away, it comes down to a not great relationship with ownership. I was the player rep, so that had a lot to do with it. But it wasn't just me … Mike Haynes, Jimmy Plunkett, Shelby Jordan – all ex-Patriots, were now on the Raiders team with me when we won the Super Bowl."
It was a story that Matt and Lofa knew only too well. The focus on doing the right thing and winning always held precedence, but it isn't as if Mosi didn't remember the circumstances either.
"None of us were happy with ownership there, and everybody was frustrated," Mosi said. "Don told me, 'Mosi, be the player rep and they'll ship you out. That's your best chance of winning.' I should have listened to him."
The right franchise at the right time
---
In the NFL, Hasselbeck was buried behind Brett Favre with the Packers, but gained the moniker "Mr. August" for his fine preseason performances. He showed enough that Holmgren decided he was the kind of guy he could build with in Seattle after the 2001 trade, but it didn't happen right away.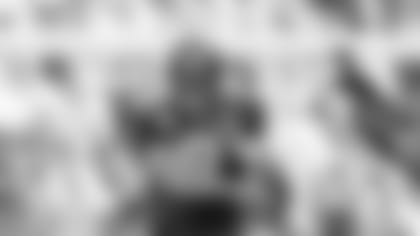 Hasselbeck was stubborn, and it took the settling down from Dilfer, quarterback coach Jim Zorn and of course his dad as he locked horns with Holmgren. His role as leader of the football had to be established, but he had to prove he was the quarterback first and foremost.
"That's a long story," Hasselbeck said. "My image of how to do it the right way was what I learned that first year in Green Bay with a bunch of Hall-of-Famers - Reggie White, probably first; Brett Favre, second; Leroy Butler, Mark Chmura; Andy Reid. Man, it was an eye-opening experience. I thought I was doing this the right way, and I learned I wasn't by watching great guys who were professionals and the best at their positions in the NFL.
"That continued when I got here when I thought I had it already figured out, with Zorn, Dilfer and Robbie Tobeck. People laugh at Tobeck and make fun of him, but I don't think people understand what an awesome leader he was every day in this locker room."
There apparently was no learning curve with Tatupu in the leadership department, however. Despite his obviously rambunctious personality and leadership that comes with being a vocal guy and the middle linebacker, he is amazingly deferential with Hasselbeck. He said it was obvious the day he walked into the locker room the Seahawks are Hasselbeck's team and remained so on this particular day.
But Hasselbeck has his own memory of Tatupu, going back to 2005, the third game of the young middle linebacker's rookie year against the Arizona Cardinals.
"There was a moment I'll never forget," Hasselbeck said. "We were struggling against Arizona and Coach Holmgren is trying to give the talk to the team at halftime, and Lofa basically was like, 'Hey, I got this.' He didn't even know not to cut off the head coach, but he just started talking to the team.
"You have to realize that Mike - for years before Lofa showed up - had said 'Defense, I'm looking for someone to step up and take charge.' He probably was going to give the same talk. He didn't even get the words out of his mouth, and Lofa's like, 'Listen, this is the deal and this is what I'm going to do, and you're going to follow.' And everybody's like, 'Right on dude. Where did this come from? Doesn't he know he's a rookie?' He had this demeanor of I've been in this locker room before and been in big games before and this is how you deal with it."
The Cardinals had all of 91 yards total offense the second half and the Seahawks rolled to a blowout victory. That's a familiar story on this path to success together. Along the way it isn't just about respect of players and leadership, but how to treat coaches, equipment managers, jogging from drill to drill and sitting on helmets.
The do's and don'ts have been bored inside their heads.
"We learned not only what players we should be like," Hasselbeck said. "but what players to not be like."
Sure, the 21-10 defeat to the Pittsburgh Steelers in Super Bowl XL still stings. The franchise is seeking its fifth consecutive division title and sixth trip in a row to the playoffs. Injuries have riddled the team through training camp, the preseason and the opening day loss have worsened matters.
Hasselbeck, 32 and Tatupu, 25, have had more than their share of physical issues as well – their leadership responsibilities notwithstanding. Winning is all that matters to them at this point and getting their respective sides of the football to play at peak level on a consistent basis. It's just hard to fathom that so many years have passed from the time the neighbors from King Phillip and Xaverian would reunite on the other side of the football universe bent on winning a title.
Only this time in the NFL.
"It's really ironic that these two guys are here trying to win a title together after what Mosi and I went through together with the Patriots," Don Hasselbeck said. "I will say this about the Seahawks organization – they are a special organization the way they have put themselves out there for these two guys, and giving them a chance when others would not.
"If you're not a first round pick in this league, are not always great possibilities. "But if they are criticized for taking you in the second round and the other goes in the sixth round, nobody is planning on you going to the Pro Bowl and the Super Bowl. Those are "nice-tos," but you're not the guys that the team is figuring on building around. That speaks to how they recognized these guys and allowed them to grow together. The opportunity came, and they knew how to take advantage of it as individuals."
With more than a little help from dear old dad.