The Seahawks head to Pittsburgh to face the Steelers on Sunday Night Football at 5:20 p.m. on NBC. Here's what local and national media are predicting will happen:
"Roethlisberger isn't the deep-ball passer he once was and the Steelers have adjusted accordingly, making sure the ball comes out of his hands quickly. Regardless, the Seahawks will have opportunities to apply some heat to Big Ben. Even if they don't produce sacks, getting Roethlisberger off his spot and forcing errant throws will be key. Seattle's defense doesn't force punts at a high rate and doesn't generate a ton of turnovers. The quickest way to flip both stats is quarterback pressure."
"Last week against Los Angeles, we saw Geno making many line of scrimmage adjustments, which highlights his familiarity with the offense and more importantly, his preparation. Lastly, Shane Waldron might have to dig deep into his bag of tricks and have a trick play up his sleeve to give Seattle an opportunity to get on the board early. On the road in Pittsburgh, Pete Carroll and the Seattle Seahawks will deliver with a 20-17 victory over the Pittsburgh Steelers."
"The Seahawks will be going into a hostile environment with Geno Smith at quarterback instead of Russell Wilson. Although Smith knows Pittsburgh well from his days in the Backyard Brawl, he hasn't faced this Steelers' defense in Heinz Field. The Steelers also got Najee Harris and the running game going last week and Seattle can't stop that. The 'Hawks also can't cover either Diontae Johnson or Chase Claypool."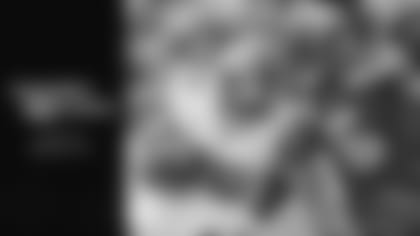 Listen To The Seahawks Insiders Podcast
Hosted by sideline reporter Jen Mueller and Seahawks Senior Digital Media Reporter John Boyle, the Seahawks Insiders podcast takes an in-depth look at each week's Seahawks game and analyzes the previous week's matchup. Available on Spotify, Apple Podcasts, and wherever else you get your podcasts.
"No, the Steelers aren't facing Russell Wilson, but that doesn't mean they're taking the Seahawks' Geno Smith lightly. Pittsburgh coach Mike Tomlin stressed that Seattle can still run the same offense with him. The Steelers' defense looked better a week ago against the Broncos, in part because the offense sustained drives, but they have to replicate that again this week and make Smith uncomfortable by generating a stronger pass rush than they've managed in recent weeks."
"Expect the Steelers to win by at least one touchdown as they seemed to find something last weekend by committing to a more even pass/run split and letting Ben Roethlisberger take the occasional deep shot (hitting Diontae Johnson for a 50-yard touchdown early in the game). If they can continue with that identity, they should be able to win handily at home."
"This will be Geno Smith for the Seahawks in place of the injured Russell Wilson. It's a tough way to start on the road against the Steelers defense. Look for the Steelers to easily win this game without Wilson."