Curious who plays in each game and how much they play, as well as what the distribution of playing time might mean? Throughout the season, we'll post the snap counts for the Seahawks the day after each game and take a look at what stood out.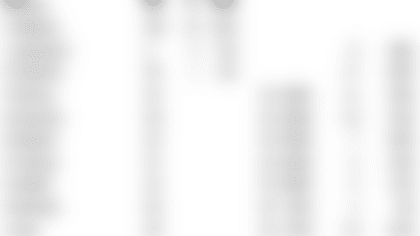 Offense
All five linemen and Russell Wilson played all 72 offensive snaps. The Seahawks also used Lemuel Jeanpierre as a sixth lineman for five snaps. That would usually be Alvin Bailey in that role, but Bailey started at left tackle in place of an injured Russell Okung.
Doug Baldwin led the receivers in playing time at 83 percent, a pretty good sign that the hamstring injury that had him listed as questionable was not an issue. Jermaine Kearse was next at 74 percent, followed by Tyler Lockett (69 percent). Kevin Smith played 39 percent of the snaps, while Kasen Williams played 14 percent in his NFL debut.  
Cooper Helfet played 72 percent of the snaps, the result of being the only healthy tight end after Luke Willson (25 percent) left the game with a concussion.
With the Seahawks running more hurry-up offense in the second half, Fred Jackson led the running backs in playing time at 49 percent, followed by starter Christine Michael (31 percent) and Bryce Brown (15 percent). Fullback Will Tukuafu played 21 percent of the snaps.
Defense
Kelcie McCray, Earl Thomas, Bobby Wagner, K.J. Wright and Richard Sherman played all 53 defensive snaps.
Jeremy Lane played 87 percent of the snaps, playing part of the game as the nickel cornerback while also splitting time at right corner with DeShawn Shead (60 percent).
The Seahawks base defensive line saw a heavy work load, led by Michael Bennett (92 percent). Cliff Avril played 87 percent of the snaps, Brandon Mebane played 79 percent, and Ahtyba Rubin played 75 percent. Frank Clark was next in the D-line rotation at 21 percent, followed by Cassius Marsh (13 percent) and Demarcus Dobbs (11 percent).
Special Teams
Mike Morgan and Kevin Pierre-Louis led the way at 78 percent playing time, while Steven Terrell and DeShawn Shead each played 74 percent of the snaps. Shead had been playing less on special teams since taking over the starting role at right cornerback, but was back to being one of the leaders in playing time Sunday. Derrick Coleman and Brock Coyle each played 63 percent of the snaps, while Cassius Marsh played 59 percent.
If you look at the list above, you'll notice that defensive starters who don't usually play on special teams saw a few snaps. That was the case against St. Louis in Week 1 as well, and the reason for that is that the regular defense was on the field at times when the Rams punted in order to defend against a possible fake, something the Rams have been known to do.
The last home game of the regular season ended with a 23-17 loss as the visiting Rams earned their first victory at CenturyLink Field since 2004.