The 2020 NFL Draft, a virtual affair that looked quite a bit different than any that had preceded it, wrapped up Saturday with Rounds 4-7. The Seahawks added five more players on Saturday, bringing their total draft haul to eight players. Here is what Seahawks general manager John Schneider and head coach Pete Carroll had to say about all eight picks:
Round 1, No. 27 overall: LB Jordyn Brooks, Texas Tech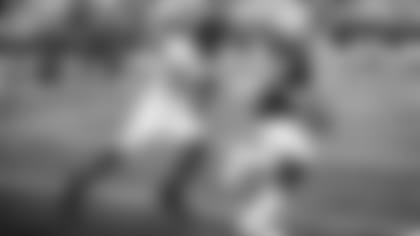 Schneider: "Real excited obviously with Jordyn [Brooks]. We took the best player on the board…We're really excited to add a real tough, great person…He's got a ton of grit. He's our kind of guy. He can fly at 233 pounds, he ran a 4.46 [40 yard dash]. Just a great kid. He had a great formal interview at the combine. He's just a real passionate kid. Football is the deal for this guy…A lot of our guys had a lot of conviction on the guy."
Carroll: "Jordyn is all about competition, he's got a great head on his shoulders. I really like that he has a lot of respect for Bobby and K.J. He knows of them and he's followed them and he's looked up to those guys. The first call I got was from Bobby, he wanted his text information so he could get to him right away. We always need to get faster and get tougher on defense no matter what spot we're talking about and Jordyn fit that perfectly. We're really excited to add him to our defense."
Round 2, No. 48 overall: DE Darrell Taylor, Tennessee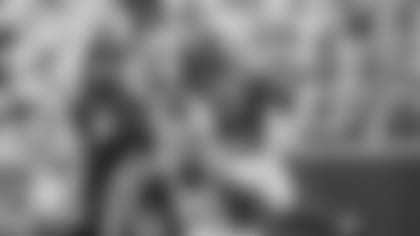 Schneider: "We view him as one of the very, very top pass rushers in this league…Just very excited and I know the coaching staff is very excited about a guy that can really put his hand in the ground and jump off the ball and play with leverage and effort and work his way back to the quarterback."**
Carroll:** "He's very aggressive. He's been a good tackler. He's strong at the point of attack, he holds the edge…it was a really important pick for us to get. We love to have a rotation of those guys so we keep those guys fresh and their motor burning. Everything about it fits just right."
Round 3, No. 69 overall: G Damien Lewis, LSU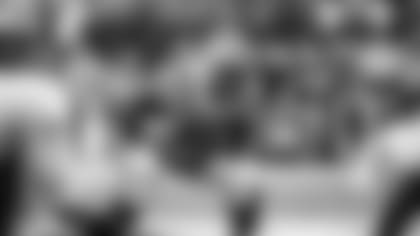 Schneider: "He's a self-made guy, a [junior college] guy from Mississippi. He just rode the bus from his apartment to school every day. There's just so many cool things about the guy. He's so stout, he's so heavy with his hands, he's got a great anchor, he's got really good eyes and you can see him play against top level competition. It makes the evaluation that much easier…He's a grown man."**
Carroll:** "He won't take a back seat to anybody. He's going to come in here and battle…We want him to come in here and battle to play. All of that competition will make us better."
Round 4, No. 133 overall: TE Colby Parkinson, Stanford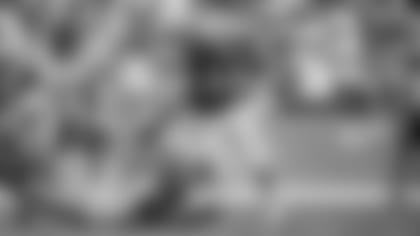 Carroll: "He's been such a rock-solid kid. They rave about his commitment and his consistency. I'm hoping with that frame that we can beef him up a little bit and he can become a really effective blocker for us. He's an enormous kid. The catching stuff is all there. We got to see him develop as a blocker and become a unique player there as a combo threat."
Round 4, No. 144 overall: RB DeeJay Dallas, Miami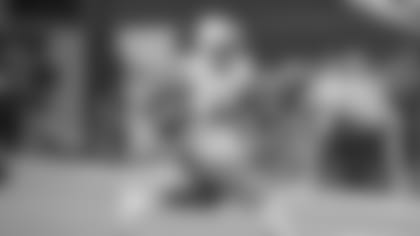 Schneider: "I would say upside. He was a high school quarterback, went there as a receiver. He split time with Travis [Homer]."**
Carroll:** "The versatility he brings. Our guys are really excited about him on special teams. He's a guy with a really big attitude and personality about it and try hard and effort and all of that. That was the mix. He's been a wildcat guy back there in the backfield. That just adds to the makeup that he brings that makes him unique. That's kind of the guys that we love to fall for. Hopefully, he will contribute in many ways. Versatility is a big deal with him."
Round 5, No. 148 overall: DE Alton Robinson, Syracuse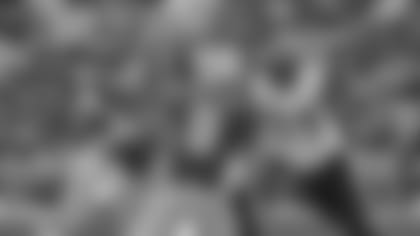 Carroll: "I think Alton was involved in 18 or 19 sacks the last couple of years as a junior college transfer. Big production…He's really determined to be part of something unique and special. I'm really excited about bringing him in…I was really surprised that Alton was still there because he could be a big help for our football team."
Round 6, No. 214 overall: WR Freddie Swain, Florida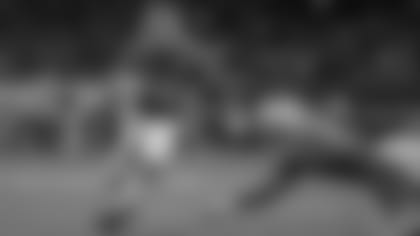 Schneider: "First and foremost, he's a really, really tough-minded individual. Tons of grit, very instinctive. He's played outside, he's played inside, he's a very good punt returner. I would say from a special teams standpoint, he's going to be a guy that's going to be in the mix right away. He's just got a great attitude about him…He's got some swag about him, he's a smart football player, he's a competitor. He's going to be a fun guy to watch and we're very excited."
Round 7, No. 251 overall: WR Stephen Sullivan, LSU
Schneider: "Everybody had a very strong feeling for him. He had a great Senior Bowl, playing tight end the whole time and he's played outside, he's played inside. Obviously, you guys know, I'm sure by now, that he has an incredible, incredible story. We had a lot of buy in from a lot of people."Carroll: "I got connected, really through Coach O, as we talked about his guys, and this story, he lit up about this kid. I had a special eye on him throughout the time, and was hoping we would figure out a way. We couldn't have waited a whole lot longer to pull it off. Fortunately, John made a great move late and gave us a chance to get him in the program. He was so excited and so pumped up about it, just like Ed had said he would be. Ed told me he was going to be one of my favorite guys. All of that added in. He's a marvelous talent. We'll see if we can find a good way to make it come to life and come to the front. It surely is going to be on us, because he's going to do his part. He has so much energy for it, such a great motor. A really good guy to bring into the program."