One of the bigger highlights to come from Friday's exhibition between the Seattle Seahawks and Kansas City Chiefs came before the game even kicked off.
It occurred as the two sides sent their respective captains out for the ceremonial coin toss, when a pair of players who had recently come back from cancer diagnoses met at Arrowhead Stadium's 50-yard-line - Seahawks defensive tackle Jesse Williams and Chiefs safety Eric Berry.
Williams, a fifth-round pick of Seattle's in 2013, was diagnosed with Papillary Type 2 cancer earlier this offseason and had a kidney removed shortly thereafter. He returned to light workouts and eventually full football activity in the months that followed, making two tackles in the team's preseason opener against the Denver Broncos last week. It was Williams' first action since his rookie year and he admitted he felt like crying as he ran out of the CenturyLink Field tunnel. The three-time Pro Bowler Berry, meanwhile, was diagnosed with Hodgkin's lymphoma last December. He finished chemotherapy treatments in May and returned to football this summer, seeing eight snaps in the Chiefs' exhibition opener against the Arizona Cardinals.
"I was pretty surprised, but it's a huge honor," Williams said of being named captain alongside right guard J.R. Sweezy and fullback Derrick Coleman. "It meant a lot to me to be out there and represent me, and Eric was out there as well battling with his stuff as well.
"Both of us were out there on the field and I know it meant a lot to him as much as it did to me."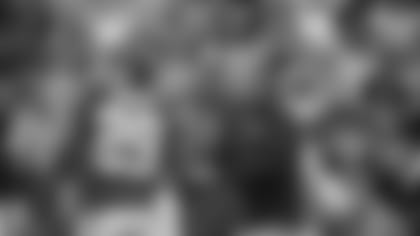 Williams, who found out he was going to be named captain at Seattle's walk thru earlier that day, said he hadn't had any contact with Berry as the two battled similar adversity the past few months.
After the game, which the Chiefs won 14-13, Williams said he spotted Berry getting "swarmed" with congratulations, but chose to give the Chiefs' star safety his space, content with the pregame bond they shared at midfield.
"He's going through his stuff and I'm going through mine," Williams said. "I wish him the best. I know how it is. I hope he does well and plays the rest of the season."
https://instagram.com/p/6sV-UzM4Nw/