Like most young athletes, Bobby Wagner came into the NFL focused on being the best he could be from the physical standpoint. 
Over time, however, Wagner realized that no matter how strong he was or how fast he could run, being physically strong was only part of being healthy. And that's when Wagner held his weekly press conference, which this season has featured him opening with a non-football topic that is important to him, Wagner brought up the topic of mental health. 
"The topic I wanted to talk about today is mental wellness," Wagner said. "The reason why I wanted to talk about that was because I think there's a lot of misconceptions when it comes to the way you take care of your mentals that I feel like we should start slowly trying to break down. 
"When I first got into the league, I did so many workouts, so many things, and I didn't realize how much of this game is mental. Not even from the standpoint of like intellectually, but just from the highs, the lows, what it puts on your body mentally. We could talk about football, but no matter what sport or profession you're in, there's a mental aspect of it, and if you don't take care of it, it can catch up to you. I think I see that in a lot of people that walk away from the game that I play. I see that lot of people that walk away from their profession. They struggle because they don't really focus on something that should be a focus."
While a lot goes into taking care of one's mental health, a good start, Wagner says, is just having conversations about the topic, hence his bringing it up to open a press conference. That's especially true in a sport where athletes are taught from a young age to tough it out and play through pain.  
"I think it should be something that we talk about a little bit more," he said. "I think a lot of times we hide the stuff that we go through on a personal level and we think that is strength. The real strength is knowing when you need help, and like I said, there's a lot of misconceptions. Even myself when I heard of the word therapist, I just thought crazy. I didn't really think of it from a standpoint of when we workout we really want to get a really good workout we find a good workout coach. When you want to take care of your mind and you're having trouble figuring that out you find somebody who is similar to a coach that can help you process that.
"I think it's important for people like myself and other people to really talk about that side of the game and that side of what it takes to be successful because there's a lot of highs and lows and a lot of times where things don't go your way or things are hard in your life. It doesn't matter what color you are, doesn't matter what profession you're in, doesn't matter how much money you have or how little money you have, everybody has something that's going on in their life that sometimes it's overwhelming. If you always just keep it compressed, at some point it's going to come out and come out in ways that you may not want it to come out. I just want to stress it's OK to not be OK, and it's OK to look for somebody to help you out through that process. I support anybody that needs that help, and I think it should be a conversation moving forward and just let us all figure out a way to get mentally stronger."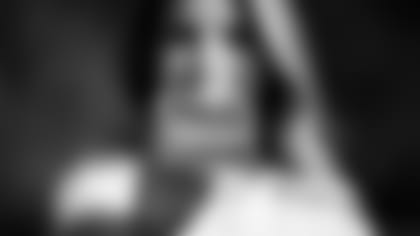 Seahawks Pro Shop NYE Giveaway
Find out how to kickoff 2022 with 2 tickets to the Seahawks vs Lions game on 01.02 at Lumen Field and a $100 gift card to the Seahawks Pro Shop.
While the NFL, and society as a whole for that matter, still has a long way to go when it comes to talking about and dealing with mental health issues, Wagner has seen progress during his decade in the league. 
"I think I've seen a lot," Wagner said. "It starts with people that you look at, and from the outside, you think everything is right and everything is fine and then when they come out and say everything is not fine, that takes a lot of strength. Not only does it help the person who is speaking, but it helps the other people who are hesitant to talk about the struggles that they're going with. It starts the process of finding help. I feel like it's been a shift with that, especially in the sport that we play, we're taught to be these physical, strong-minded people and hide all these feelings that you have, hide emotions that you have. I think our generation is finding out that that's going to catch up to you. I feel a dialogue changing, I feel like people are being more open to having that conversation and also more open to finding help and the people around them, when somebody's fighting it, be the person that pushes that person to get some help. We've seen a lot of tragic events that have happened from mental health and mental illness. I think it's just all of our part, including your own, to try to figure out ways to prevent that or stop that or help it."
When it comes to conversations about mental health, one Seahawkwho has been leading the way for several years is receiver Tyler Lockett, who has been open talking about and writing poetry about his struggles with anxiety and panic attacks. It isn't necessarily a topic he enjoys talking about, but one he understands needs to be discussed so people can take care of their own well-being and not always seek value from the opinions of others.