It may seem like a lifetime ago that Charlie Frye started the opening game for the Cleveland Browns last season, and was traded to the Seattle Seahawks two days later.
A native of nearby Willard and a star at the University of Akron, it was a stunning blow for the local product to suddenly be dealt across the country - not to mention from a starter to third string behind Matt Hasselbeck and Seneca Wallace.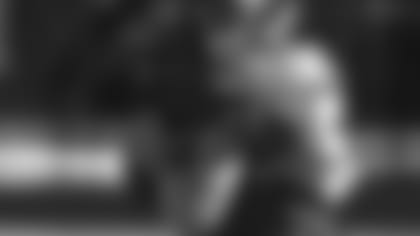 The whirlwind transition has resulted with a year learning the West Coast offense and coach Mike Holmgren has made it clear this preseason will be Frye's audition to become a suitable enough backup that will allow Wallace to utilize his vast athletic skills as a receiver and kick returner.
And Frye's first shot figures to be Friday night at Minnesota against the Vikings in the Seahawks preseason opener.
"Coach hasn't let us know about Friday yet, but I'm preparing as if I'm going to play," Frye said. "I'm real excited just to get back out on the field. I haven't been on the field since the first game last season, so it's been kind of a different year for me."
Holmgren is not about to commit to any specifics for the game, but he has made it clear he'd love for Frye to have success because of the variety of options it opens up for the offense. Frye, 26, started 19 of his 21 games with the Browns, so he's hardly a rookie. In his three seasons he completed 354-of-567 passes for 3,490 yards and 14 touchdowns.
Nonetheless, he had to learn the nuances of the offense before Holmgren would give him a sniff. Now he's ready to give him the latitude to be a factor this season.
"I think he's fine ... I think he's improving," Holmgren said. "He's going to get a real chance in the preseason to play a lot. He knows that. Now he has to show. His decision making is faster, which had to happen, and that comes with understanding what we do."
It's never a snap to learn a new offense, let alone Holmgren's massive playbook and learning the concept of his offense. The key to running this offense is the speed with which the quarterback handles the team and his reads. Few have ever done it more effectively than Hasselbeck, and it's been a trip for Frye to get it.
But the word on Frye has always been that he's a gamer and we'll find out soon.
"I think every day I'm getting faster and better with my reads," Frye said. "I'm starting to get the tempo ... the right rhythm of the West Coast Offense. Some plays I'm better at than others - the plays that I've run in other offenses. But the new plays, I'm getting better with them every day.
"I'd definitely say this offense is an upbeat song. The rhythm here is good, the tempo is high and I think that's why our offense is successful because we wear defenses out. And when they get tired, they make mistakes."
So it comes down to how serious Holmgren is about getting Frye into a comfort zone as a quarterback, while giving himself enough faith to play Wallace without fear of injury. The possibility of using other avenues for Wallace has been a temptation that Holmgren has battled for years.
The Frye Factor appears to be the best shot.
"I like Charlie a lot," Holmgren said. "And selfishly I'd like him to take the next step. Then it frees me up to use Seneca in some other ways."
Which allows the offense to have one more major weapon ... and that's the importance of what Frye does.
"I'm just excited to get the opportunity to play," Frye said. "If I do what I'm capable of doing, it will make this offense that much more dangerous."
---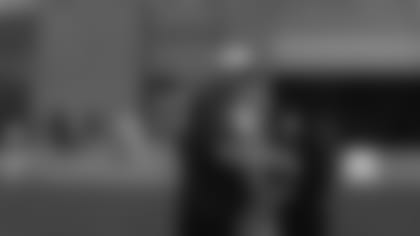 Excitement abounded for the Seahawks and staff Wednesday morning, with the first trial run of a practice at the new Virginia Mason Athletic Center on the shores of Lake Washington in Renton.
Sponsors and friends were invited to watch practice, were addressed by CEO Tod Leiweke, president Tim Ruskell and coach Mike Holmgren, some dignitaries from Virginia Mason Medical Center, and then had a lunch buffet.
For Holmgren, the plush digs brought to mind what it was like when he first became an assistant for the San Francisco 49ers in 1986, and where the 49ers trained.
"It was a little converted rec building with the old school desks. They'd stick to the players and they walked to meetings with the desks attached to them," Holmgren quipped. "And then our coaching staff, we had the offense staff and coach (Bill) Walsh in one room basically ... one desk.
"It's so different, so different ... but the game has changed. The money's changed, the stadiums have changed. The NFL is really big business and I'm very proud of our city, these folks over here, these sponsors, Mr. (Paul) Allen, certainly; and the people that have allowed us to do this. It's fabulous."
VMAC is build on 19 acres, with three natural grass fields and the indoor field is composed of FieldTurf. The new locker room is 6,700 square feet compared to 1,140 in the old facility. The weight room is 6,000 square feet as opposed 2,430, with the training camp more than double the size of the old one, and the equipment room 4 ½ times the size of the Kirkland room.
The most dramatic change is in the dining facilities, with the dining room 2,200 square feet compared to 924, while the kitchen is 1,800 square feet as opposed to 221 square feet. And unlike the Kirkland facility, which didn't have a player lounge, there is a 1,350 square feet. Overall, VMAC is 225,000 square feet compared to 41,000 in Kirkland.
---
Mike Holmgren on practicing at VMAC:
"The surroundings are great. Everything else is great, but at the end of the day it's still football and the players know that."
---
In punt drills, Seneca Wallace threw the ball down field several times - a new wrinkle for special teams in the morning. In the afternoon practice, punter Reggie Hodges threw the ball downfield as well. ... The team practiced for two hours Wednesday morning, showered and then returned to Kirkland for light afternoon practice. ... Oregon linebacker Wesly Mallard was placed on the injured list and former University of Washington defensive back Derrick Johnson was signed. But within minutes of morning drills, Johnson was sidelined with a toe injury. ... Rookie tight end John Carlson made a diving catch for a touchdown in the morning practice, preparing to play his first game Friday night at the Metrodome against the Vikings, just a stone's throw from his hometown of Litchfield. ... The team leaves for Minneapolis Thursday morning and flies home after the game.