As if things haven't been difficult for the Seahawks offense with the plethora of injuries affecting the wide receivers and offensive line, it has now hit the quarterbacks.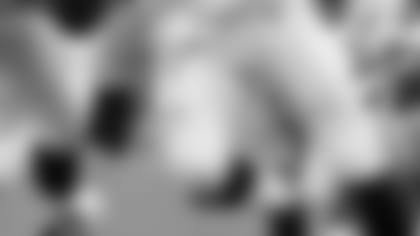 Seahawks coach Mike Holmgren said Friday it is likely that third string quarterback Charlie Frye, who has taken snaps with the first team all week, will start against the
Green Bay Packers on Sunday.
Starter Matt Hasselbeck's right leg has not responded as hoped from the hyper-extension during the first quarter of Sunday's loss to the New York Giants and backup Seneca Wallace re-injured the strained calf he suffered earlier in the season. While Holmgren didn't go so far as guarantee it, but it appears likely Frye will start and Wallace will be the backup, and Hasselbeck as the emergency.
"Yeah, probably … we'll see," Holmgren said. Charlie had all the practice this week. He's had a good week of practice and he's a good guy; very diligent guy. He would be well-prepared to play in the game if he had to.
"(Hasselbeck's leg) has just not responded. He still can't do much with his leg. It's not ligaments. It's not anything like that. It's just sore. He doesn't have the green light yet to play. He could get it. I made the statement that if he didn't practice all week, he could play on Sunday. But I've got to see. I've got to fee like he's not too vulnerable out there."
Coming off a game during which the offense mustered just a pair of field goals against the Giants despite Hasselbeck battling through the leg injury after the first series, it continues the calamity that has been the injuries to the offense. They began the season without six receivers (including Wallace) – considering Deion Branch, Bobby Engram, Nate Burleson Ben Obomanu, and Logan Payne were not available for the season opener.
On the offensive line guard Chris Gray was forced to retire with a spinal injury, fellow guard Rob Sims' season ended after the first game when it was discovered he finished with a torn pectoral muscle that required surgery. And three-year starter Sean Locklear didn't take his customary spot at right tackle until the fourth game with a knee injury. Starting halfback Maurice Morris also has been out since the first series of the season opener with a knee injury.
"It's been a very unusual year that way," Holmgren said. "You just keep plugging at it, keep going, (and) stay positive. Everybody - all our players, our offense, defense, and special teams - have to play better. Everyone has to elevate their game. They know that. There's good leadership on this team, but yeah, it's been an unusual year so far."
The good news is Engram is healthy, coming off an eight-reception game, and will start at flanker, while Koren Robinson has responded to treatment on his knee, and is likely to make his first start at split end. Michael Bumpus, Keary Colbert and Billy McMullen will be part of the rotation at some point.
"(Robinson) had a good week," Holmgren said. "I was pleased with how his approach was and how he's feeling better."
Holmgren also confirmed Josh Wilson will start at left cornerback in place of Kelly Jennings, who has struggled with fractured ribs and a concussion.
But the big story is obviously the strong possibility of Frye starting. He played a lot during the preseason which helps, but there's a big difference between rotating in different wide receivers or guards than it is replacing Hasselbeck's experience and leadership as a Pro Bowl quarterback.
"It's a big adjustment, particularly on a quarterback that you rely on a lot," Holmgren said. "But the season is full of adjustments. We had to do it early on with the receivers and we're still doing it with the receiver position. We had to do it with the offensive line, and now with the quarterback. You know, it can be difficult, but it's a great opportunity for the young guy who's playing. They have confidence in him.
"I think all three guys, all three of our quarterbacks, are capable of running the same game plan. If Seneca was in the game, we might have a little bit more movement stuff because he's so good at that, but basically it's the same, yeah. There's not a lot of changes. The volume and maybe some of the subtleties that you would use with Matt, you might not use with the other two guys. But basically the game plan is pretty much the same."
Holmgren added that both Hasselbeck and Wallace are fighting to play, but he is not going to put either quarterback at risk. He even joked that quarterback coach Billy Lazor, a record-setting quarterback at Cornell will be the emergency quarterback.
But the good news is they were inclined to build the game plan around running the football more anyway with Julius Jones averaging 133 yards in the two games at Qwest Field this season. As for Frye, he did start 18 of 20 games for the Cleveland Browns in 2005-2006, and the opener in 2007 before the Seahawks traded for him, not to mention his play during the 2008 preseason.
Still, running the football is even more likely to be a priority against the Packers.
"Well, we were probably going to do that anyway, but yeah, I would say that we're going to do what gives us the best chance to move the football," Holmgren said. "We were kind of heading in that direction anyway for a little bit. Now this probably adds to that."