There were bright spots in the Seahawks' preseason opener, a 22-20 loss to the Denver Broncos, but there was also a lot to clean up, which is why head coach Pete Carroll opened his postgame remarks by calling it, "a pretty sloppy first game for us in a number of ways." So while the Seahawks don't need to be regular-season ready just yet, they do want to see some improvement when the take on the Kansas City Chiefs Friday night.
Here are five things to watch for in preseason game No. 2:
1. How the first-team offense, and in particular the line, perform.
The Seahawks gave up seven sacks against Denver and fumbled four times, losing two of them. Three of those fumbles were by quarterbacks, so it's no surprise that offensive line coach Tom Cable said he "did not like the pass protection at all." The starting offense was only on the field for two drives, so it didn't have much of a shot to get going, but the first-team will play more in this game, so it will be a good chance to see what improvements have been made.
"We need to play cleaner," Carroll said. "The ball is on the ground a couple of times too many and that's never fit in the framework of what we're trying to get done, so we've got to take care of the football better and see how we play. There's always areas to improve. The first guys got 10 plays, 13 plays so we didn't see much of them, we'll see more of them this week. It gives us a much better gauge about where we are moving forward. The young guys will still get a ton of work and we're expecting those guys to play cleaner. They were a little bit rattled when they started out, but then they settled down. We like to see them start out poised and composed and playing like they're capable."
The offensive line underwent more change this week, with Garry Gilliam earning a promotion to starting right tackle and Justin Britt moving from that spot to left guard. The Seahawks hope that gets their best five linemen on the field, but even if that group is the answer, it's going to need time working together to become a cohesive unit.
"We need to see them play well, see them work together," Carroll said. "This is about them communicating really well. Talent-wise, we're OK. We need to make sure this unit is coming together, so I'm anxious to see how they do. Things looked very good in practice."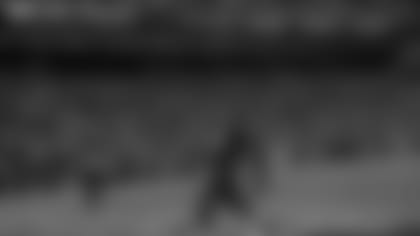 2. How the rookies respond to success.
The most encouraging part of last week's loss for the Seahawks was the play of their top two draft picks, defensive end Frank Clark and receiver/return specialist Tyler Lockett. Clark is dealing with an ankle injury, so his status is up in the air, but whenever he plays next, whether it's in this game or next week's, coaches will want to see how he follows his performance last week when he had nine tackles and a forced fumble. The same thing applies to Lockett, who impressed as a kickoff and punt returner, most notably with a 103-yard touchdown. Neither is likely to be content with one good performance in a preseason game, but even so, showing they can perform consistently is an important step for young players.
"I think that's pretty normal—they think this is just the way it's going to be," Carroll said. "And it may be, it may not. We'll find out. I'm anxious to see how that goes."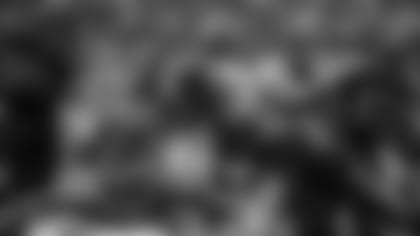 3. The battles in the secondary.
Free safety Earl Thomas returned to practice this week, but won't play in this game, and while cornerback Richard Sherman has a chance to play, he and the starters won't see a ton of playing time, so this is another good chance for the Seahawks to assess their secondary depth. Look for Dion Bailey and DeShawn Shead to split time at strong safety, and Ronald Martin Jr. and Steven Terrell to handle free safety duty.
"Bailey and Martin, are both going to play quite a bit," Carroll said. "I'm anxious to see how they do. I really have liked everything those guys have done in practice. They've been very sharp and very on point. Bailey tackled really well last week, I thought (Martin) had a couple nice plays as well, so we'll just let these guys go and we'll see what happens. We just need more turns with them… (Terrell) is going with the first group for the most part, so he's been real solid. He's been a good practice player for us and he did fine in the game."
At cornerback, there is a good battle going on for nickel job between Will Blackmon and Marcus Burley, and rookie Tye Smith seems to be factoring in that competition now. Smith and Burley have been played on the outside as well, and they as well as others like Mohammed Seisay, Tharold Simon, Douglas McNeill III and Triston Wade are battling for spots behind the likely starters, Sherman and Cary Williams. There's a lot of talent and upside in that group, but in the case of a lot of those young players, they still have to prove what they can do in the NFL.
All of those players have done some good things, but a 53-man roster means there won't be room for all of them on the team come September, so these are very important opportunities.
4. The return of some linebacker depth.
At full strength, the Seahawks look to be pretty loaded at linebacker, but they weren't quite at full strength when they opened the preseason. After the starters made a brief first-quarter appearance, it was time for the backups to play, and that group was missing both Brock Coyle and Kevin Pierre-Louis. Both returned to practice this week and will likely play, which means the first good look at the depth at what should be one of Seattle's best position groups. Coyle won a job last year as an undrafted rookie thanks to a strong showing in camp and the preseason games, and played an important role last season both on special teams and as Bobby Wagner's backup, starting two games. So Coyle's ability to contribute is known, but even so, it will be important for him to get some game action under his belt. Pierre-Louis, on the other hand, is eager to get back to game action after missing the last five weeks of last season with a shoulder injury. A less serious and unrelated shoulder injury kept the second-year player from playing last week, but he returned to practice this week and will likely get a lot of playing time to show what he can do.
"He's had a lot of chances in practice," Carroll said. "I have no thought that he's going to do anything but play well. He knows what he's doing, he's playing fast and that's why I think he's going to be fine. Everybody's got to get out there, get his tackle made for the first time."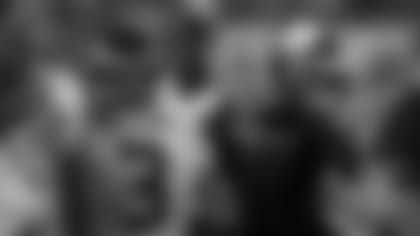 5. Russell Wilson back in Kansas City.
The last time Wilson played a preseason game at Arrowhead Stadium, he took a big step towards winning the starting job. In the third week of the 2012 preseason, went 13 for 19 for 185 yards and two touchdowns, and two days later Carroll named him the starter. Wilson called that game "a great memory" earlier this week, and while there isn't a starting job at stake this time around, he does want to get something out of this week, most notably an improved performance from the offense. Playing a hostile—by preseason standards, at least—environment should be good for Seattle's offense, Wilson said.
"I think the thing to accomplish is to be very productive, be efficient, and in terms of our offense we want to play with great tempo," he said. "We want to get in and out of the huddle. Playing on the road is going to be fun. First time playing on the road this year, so it will be good. It will be a loud crowd, Arrowhead packs it up and they make a lot of noise, so it will be fun."