The Seahawks' three-day minicamp consists of just one day of on-field work this year, which means there will be a lot to keep an eye on when players take the field Thursday for what will be their last practice before training camp.
Starting jobs won't be won at a June minicamp, nor will final roster decisions be made, but that doesn't mean there won't be significant storylines to follow, including these five:
1. Who's On The Field?
While most of the team took part in organized team activities, a few players elected to stay away from those voluntary workouts, most notably defensive end Michael Bennett, linebacker Bruce Irvin, and running back Marshawn Lynch. Now that the word mandatory is attached to the workouts, those three are all in the building this week, so the Seahawks should have closer to a full roster on the field, though obviously some injured players will still be on the sideline.
Another new face, or at least new to this year's offseason workouts, will be quarterback Tarvaris Jackson, who re-signed this week. Jackson has all of training camp and four preseason games to knock off any rust, and he obviously knows the offense having spent three of the past four seasons here, so just the sight of him back in a Seahawks uniform will be more significant than how he performs Thursday.
2. Will DeShawn Shead Continue To Take Advantage Of A Big Opportunity?
With Earl Thomas recovering from shoulder surgery—the All-Pro safety has done some drills in OTAs, but isn't expected to be back to full participation until training camp—Shead has been working with Seattle's first-team defense at free safety. The former undrafted free agent out of Portland State, who has spent time both at cornerback and safety with the Seahawks, has more than held his own, making a number of big plays throughout OTAs, and with Jeron Johnson leaving in free agency, Shead's growth at safety is an important development this offseason.
"He's a crucial player for us," Seahawks coach Pete Carroll said last month. "He's a terrific player for us. What a great role guy for us. We've just watched him grow up with us, from practice squad, in and out and all that kind of stuff. He's become a guy that we can rely on to play both safety spots, he can play corner if we need him. It's really a tremendous growth we've seen in him. So he's trying to take advantage of this, work his way into the nickel spot, he's trying to compete for one of those things, he can give us work if we go to dime and play tight ends and things like that. So there's a lot of flexibility, as well as he's an excellent special teams player. He's really become a real asset to us and we're thrilled about his play."
3. Who Is The First-Team Center?
Early in OTAs, it appeared veteran Lemuel Jeanpierre was leading the competition to replace Max Unger as Seattle's starting center, and that might still be the case, but in the team's last OTA practice, Drew Nowak worked with the first-team offense. Offensive line coach/assistant head coach Tom Cable has said that center is currently a five-man competition, and with the battle still wide open, he could look to get a different player a look with the first-team offense in minicamp. Come training camp, however, we should really see this competition take shape, as Cable said he hopes to narrow it down to a two or three-player competition soon.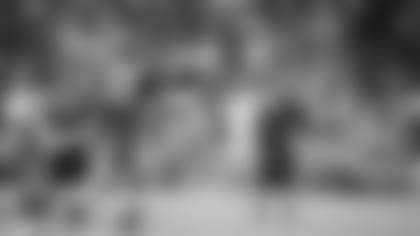 4. What Does Kasen Williams Add To An Already Deep Position Group?
In signing former University of Washington standout Kasen Williams last week, the Seahawks added talent to an already deep group of receivers. Williams, whose college career suffered a significant setback following a leg injury his junior year, showed promise while participating in rookie minicamp as a tryout player, and while he's fighting an uphill battle to make Seattle's 53-man roster, he should make what was already a deep group even better in training camp. Both of Seattle's starters from last year, Doug Baldwin and Jermaine Kearse are back, and Pete Carroll has strongly indicated that rookie Tyler Lockett is his punt—and very possibly kickoff—returner, but beyond that, the competition for roster spots at receiver will be one of the most interesting ones in camp.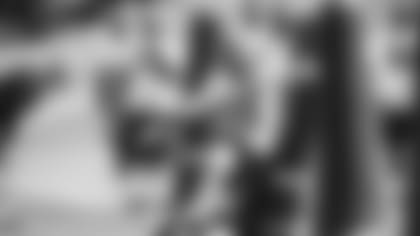 5. How Are The Rookies Assimilating?
With the Seahawks expected to be at full strength, or close to it, this will be the biggest test yet for the 2015 class of rookies, several of whom have looked good so far in offseason work. Third-round pick Tyler Lockett has made some plays, even against the vaunted Legion of Boom, but what can he do with another crack at the league's best secondary. Now that the defensive line should be at or near full strength, where does second-round pick Frank Clark fit into the rotation? It's always hard to judge line play in a practice without pads, but it's still interesting to see how the rookie offensive linemen fit into the rotation from a depth-chart perspective. And of course, it's all but a certainty that an undrafted rookie or two will end up winning a job, so who might be this year's Doug Baldwin or Jeron Johnson or Brock Coyle?