Pete Carroll met with the media on Wednesday ahead of his team's first practice and preparation for this Sunday's regular season opener against the Rams in St. Louis.
"Welcome to 2015," Carroll began. "Here we go. We've been waiting forever. It's exciting to be finally starting. We head right off in the division, which is cool and we look forward to it. We're going in pretty strong about our health and we've had good work leading up to this, so we need to put together a great week and we'll be ready for the opener and see where we stand."
Wednesday's conversation with Carroll, which is embedded for you above, touched on a wide variety of topics. To make it a little easier to digest, here's five key takeaways from the Seahawks head coach: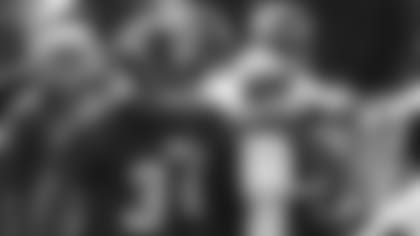 1. Gauging the Performance of the No. 1 Offense
The Seahawks' first-team offense didn't score a touchdown until the final game of preseason play, when quarterback Russell Wilson launched a 63-yard touchdown pass to rookie wide receiver Tyler Lockett on the second play from scrimmage. Outside of that, the Seattle offense "didn't do much," as Carroll put it.
"It was kind of frustrating that we weren't able to get anything going," Carroll said. "Limited planning and all of that leads to some of that, but we just didn't function very well."
Carroll said some of those problems will likely be alleviated when Marshawn Lynch is receiving a full workload. The Seahawks running back received just three snaps through preseason. Carroll said getting Lynch and tight end Jimmy Graham - who also played sparingly this past month - involved at the same time should provide "formidable issues" for Seattle's opponents.
"We just have to fit it together," Carroll said. "We've seen it in practice a lot and are very comfortable with it and like it. But it hasn't happened in the games and you guys weren't able to see it, so I can see why you're asking the question."
2. Will the Offensive Line Hold Up?
With Robert Quinn, Chris Long, Michael Brockers, and 2014 Defensive Rookie of the Year Aaron Donald, the Rams feature one of the better defensive lines in the entire League. The unit has found a great deal of success against Wilson, sacking the Seahawks quarterback 25 times through six games since 2012.
"This is as good a front as you're going to see," Carroll said. "This is as athletic and well-equipped and also on the attack with their scheme as we'll get to. This is a great test for us coming out of the opener and we'll have a good sense for how we're doing and where we are."
How Seattle's offensive line handles St. Louis' pressure could go a long way in determining the outcome of this weekend's game. The Seahawks will be starting three players at new positions to open the year, with Garry Gilliam at right tackle, Drew Nowak at center, and Justin Britt, who started 16 games at right tackle during his rookie season, moving to left guard. If Seattle can communicate well in a hostile environment and react accordingly to the speed St. Louis will bring up front, Carroll thinks the Seahawks' offensive line has what it takes to be successful.
"If we do that, we're physically OK," Carroll said. "We can come off the ball. We can move well. We can pass protect. But we have to be right. That's the biggest issue, can we be right consistently."
3. Earl Thomas Is Ready To Go
He started training camp on the physically unable to perform (PUP) list after undergoing offseason surgery to his shoulder, but All-Pro free safety Earl Thomas will be on the field when the Seahawks open the regular season against the Rams this Sunday in St. Louis.
"He's had a fantastic offseason of conditioning," Carroll said. "He's run through camp the whole time. He's been getting worked by our trainers prior to when he came back to practice and he's been running like crazy. He looks fast as ever and looks great. I don't see any indication that he's not ready."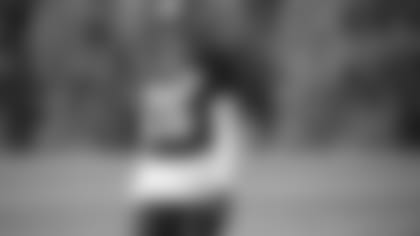 4. Cary Williams "Consistent And Confident"
Veteran cornerback Cary Williams, acquired in free agency this offseason from the Philadelphia Eagles, is expected to start opposite All-Pro Richard Sherman to open the season. Williams, who replaces last year's starter Byron Maxwell after the corner signed with the Eagles on the NFL's open market, has done "quite well" adjusting to the Seahawks' brand of football and is "ready to go" for the regular season, Carroll said.
"He's gone against our best guys as much as we could do it," Carroll said of the 6-foot-1, 190-pound Williams. "We've taxed him in every way. He's consistent and confident and he's a big guy out there playing. He knows the way we want to play with hands on guys and all that. I'm really excited to see him take over and see how he does."
In his assessment of Williams, Carroll also called out the play of third-year cornerback Tharold Simon, who after starting the year on PUP could find himself competing for Williams' spot with the No. 1 defense.
"What's really good for us is that Tharold is right there, too," Carroll said. "Tharold's finally getting back in camp. Tharold is a good football player, too. The competition will remain as we go through the season, for all of our guys, but that's a good one for us, too.
"Cary knows he's got to keep pushing and I'm sure he'll see some action. The ball is going to go that way a little bit, so he'll be ready for it."
5. Frank Clark "More Explosive" Than Seattle Thought
Rookie defensive end Frank Clark, who the Seahawks selected with their first pick (No. 63 overall) in the 2015 draft, led all NFL defensive linemen in tackles (15) through preseason play, recording a sack and two forced fumbles, one of which defensive tackle Jordan Hill recovered for a touchdown in the exhibition finale against the Oakland Raiders. Clark consistently found ways to pressure the quarterback and get himself into the opposing team's backfield to stop run plays for a loss, efforts that topped initial expectations Carroll had for the first-year player.
"Frank has looked more explosive than maybe we thought he would be," Carroll said. "He has unbelievable natural strength and length that allows him to play with the big guys at 280 [pounds]. He can be forceful and I didn't sense that as much. The other part I'm pleased about is the motor. I think he really chases the ball. He really goes. He's consistently getting after it. I don't think I appreciated it that much off film as I do now."
Extra Points
Kam Chancellor has yet to report to team headquarters, giving way to second-year pro Dion Bailey to start for Seattle at the strong safety spot. Digital media reporter John Boyle has more on that story right here.
Running back Marshawn Lynch, who missed the team's "Bonus Monday" practice for personal reasons, was back at team headquarters on Wednesday. Carroll said Lynch is ready to play against the Rams.
Carroll said he still needs to see more from Kelcie McCray before determining whether or not the safety will play this Sunday. McCray was acquired in a trade with the Kansas City Chiefs this past Saturday and Wednesday marked just his second practice with the Seahawks.
The team took to the field for the first official practice of the 2015 regular season with the theme of "competition Wednesday" in mind.