Following a short walk-through practice Saturday, the Seahawks were back up to full speed Sunday with another big crowd on hand at the Virginia Mason Athletic Center. Here's a look at what stood out from Day 6 of Seahawks camp:
1. Russell Wilson was dialed in.
Changes to Wilson's physical appearance—he slimmed down noticeably this offseason—have been the big story surrounding the Seahawks quarterback, but on Sunday Wilson stood out because of something that hasn't changed—his ability to throw one heck of a deep ball.
On consecutive plays during 7-on-7 drills, Wilson hit Kasen Williams down the sideline with a perfectly-placed pass to beat good coverage, then he connected with J.D. McKissic on a similar pass. And it wasn't just the deep balls that were working for Wilson on what might have been his sharpest day of camp. He also found Doug Baldwin for a touchdown with a perfect touch pass to beat zone coverage, and made another nice throw to rookie David Moore for a touchdown late in practice.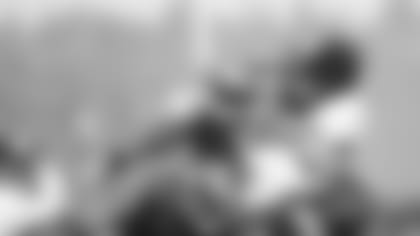 2. Richard Sherman's toughness might be underrated.
As skilled as Richard Sherman is as a pass-defender, what can sometimes get somewhat overlooked is the All-Pro cornerback's toughness. Most notably, Sherman finished Seattle's NFC championship game victory over Green Bay essentially playing with one arm, the result of an elbow injury sustained in the second half of that game. Sherman also played part of last season with a knee injury while never missing a game or even a practice, and in fact he has never missed a start since taking over a starting job midway through the 2011 season.
On Sunday, Sherman landed hard after breaking up a deep pass intended for Cyril Grayson Jr. Sherman was a bit slow to get up, but then quickly popped up and got back to the line of scrimmage for the next snap. Later in practice, Sherman was lined up near the line of scrimmage and took on Luke Willson on a running play, knocking Willson to the ground before standing over the tight end and flexing.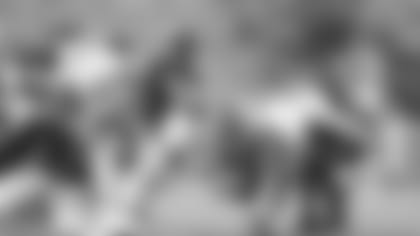 3. The Seahawks defense will again be tough to run against.
Earlier in training camp, defensive coordinator Kris Richard noted that "our whole defensive scheme is predicated on stopping the run," and based off what the defense showed Sunday, the Seahawks should again be pretty good at that in 2017. A year ago, the Seahawks held opponents to a league-low 3.4 yards-per-carry, and with nearly everyone back from that defense, there's no reason to think Seattle won't again be stingy against the run.
And while the starting front seven leads the way in the run defense, the depth has shown up as well early in camp. Garrison Smith, a defensive tackle who played in three games last year before landing on injured reserve, tackled Alex Collins for a safety during 11 on 11 drills, and Cassius Marsh, who also had a pair of sacks Sunday, had a tackle in the backfield on a running play as well. Seattle's running backs have done a lot of good things in camp thus far, but the defense is making sure those rushing yards are hard to come by.
4. Don't sleep on Luke Willson
A lot has been made of Jimmy Graham's play during training camp, and for good reason. A year ago at this time, Graham was unable to practice due to the knee injury that ended his 2015 season, and now he is fully healthy and dominating nearly every day in practice. But as good as Graham has been, don't overlook the significance of the Seahawks getting Luke Willson back after he hit the free agent market this offseason.
Willson is coming off what was statistically his worst season in Seattle, in large part due to injuries, but he's healthy now and looking to bounce back in 2017. And on Sunday, Willson reminded the 2,530 fans in attendance that he can still be a force in the passing game, hauling in a pair of one-handed grabs, one in the red zone for a touchdown and another in traffic in the middle of the field on a laser from Russell Wilson.
5. Terence Garvin's athleticism keeps showing up.
Garvin, one of Seattle's offseason additions at linebacker, is one of several players competing for the starting job at strongside linebacker. And while it's way too soon to say who will win that job, one thing that stands out about Garvin is his athleticism, which hardly comes as surprise given that he played safety in college. On Sunday, Garvin was stride for stride with tight end Tyrone Swoops way down field to break up a pass on the sideline, one of several times in camp Garvin has looked comfortable covering intermediate to deep passes.
"He looks very comfortable in the open field, very comfortable dropping and covering people because of those DB skills," Seahawks coach Pete Carroll said last week. "He has been very impressive so far and it's just getting started."
RELATED
Photos from the sixth day of 2017 Seahawks training camp practice at Renton's Virginia Mason Athletic Center.