The Seahawks held their final open-to-the-public practice of training camp Wednesday, entertaining a crowd of 2,447 two days before they will host the Minnesota Vikings in their second preseason game.
Here are five observations from the 12th practice of camp:
1. Tyler Lockett looks like Tyler Lockett.
Since returning to practice from the physically unable to perform list, receiver Tyler Lockett has been eased back into things, and he was held out of last weekend's preseason opener. But on Wednesday, perhaps more than at any other time in camp, Lockett looked like the electric playmaker he was over the past two seasons before a broken leg ended his 2016 campaign.
During one-on-one drills, Lockett shook Jeremy Lane with some very impressive route running, leading to a long catch down the left sideline. Later, when the team was working in the red zone, he used his speed to get open, catching a touchdown from Russell Wilson, one of several receptions he had in the practice.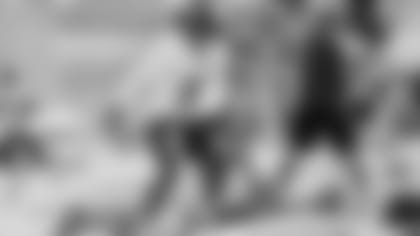 2. A new face in the secondary.
An already deep group of cornerbacks added even more talent, with veteran Tramaine Brock signing Wednesday. Brock was on the field on his first day of a Seahawk, including some special teams drills, but was limited in his first practice with his new team. Brock noted that one reason for signing with Seattle was the way the Seahawks stayed in contact throughout his free agency process, and the former 49er is also very familiar with the secondary he will be joining.
"I mean, it's the Legion of Boom, I would love to be a part of it," he said. "It's a great team, great coaches. I'm just trying to come out here and make plays and make the team."
3. Alex Collins had a good day.
A lot has been made of the competition at running back during camp, and for good reason—it's a very deep and talented position group, one Seahawks coach Pete Carroll said might be the best he has had in Seattle. And while Thomas Rawls, Eddie Lacy and C.J. Prosise have been the top three in that group during camp, the depth behind them has impressed as well, and on Wednesday it was Alex Collins' turn to stand out.
Collins had a couple of nice runs, but what stood out most was a catch that would have been spectacular even if a receiver had made it. During seven-on-seven drills, linebacker Bobby Wagner leapt to get a hand on a Trevone Boykin pass, slightly redirecting the ball. Collins adjusted to the ball and somehow still got his hands on it, then held on despite contact from safety Earl Thomas as he was securing the pass.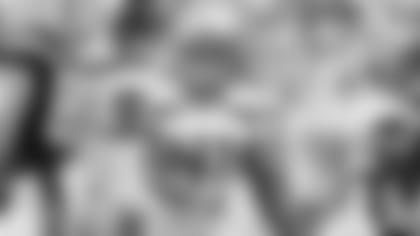 4. Dewey McDonald is getting his chance to shine.
Dewey McDonald has made a name for himself on special teams since coming to Seattle in a trade last September—he was second on the team in special teams tackles last season with eight—but with K.J. Wright currently sidelined, McDonald is currently getting a chance to show what he can do at linebacker.
McDonald has spent time with the No. 1 defense at weakside linebacker—Wright's usual position—over the past two days, and looked comfortable playing with the starters. Depending on how long Wright is out, McDonald could get a chance to start in Friday's game.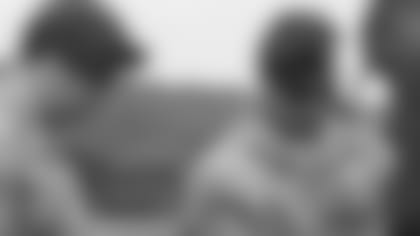 5. "Now that's awesome."
The Seahawks had some special visitors at camp Wednesday, visitors from the U.S. Army's 1st Special Forces Group, Airborne. The JBLM-based group was visiting in partnership with USAA, and in addition to the servicemen and women on the field during practice, there was also a post-practice flyover by a Chinook helicopter.
That flyover was impressive enough that offensive line coach Tom Cable's press conference paused for about two minutes as he and reporters watched the Chinook hover over Lake Washington.
"Now that's awesome," Cable said. "That's probably more interesting than who's playing right guard."
Players and coaches take time to honor 1st Special Forces Group, Airborne at Day 12 of Seahawks training camp with USAA.