Seahawks coach Pete Carroll and Warriors coach Steve Kerr are back with the ninth episode of their "Flying Coach" podcast, which according to Ringer founder Bill Simmons—theringer.com is home to the podcast—is the penultimate episode of what has been an educational and informal series of conversations between Kerr, Carroll and a number of notable guests ranging from coaches to actors to authors to sports agents.
"Flying Coach," which launched in April, was launched to raise money for COVID-19 relief, with money going to the Seattle Seahawks Charitable Foundation and to Warriors Community Foundation.
The latest episode, which came out Tuesday, features Los Angeles Clippers coach Doc Rivers, who as a black man who is also the son of a police officer, was able to bring a unique perspective on what's going on in this country right now.
Rivers noted that while he grew up knowing police in his Chicago neighborhood of Maywood, and that his dad was a father figure to a lot of kids there, he and his brother still had to get "the talk" from his dad about how to interact with cops outside of their neighborhood.
"It was interesting, I remember my dad sitting me and my brother down saying, 'listen, when you're outside of Maywood, you guys have to be careful. If the police stops you, show your hands, be respectful, don't talk back, and get out of the situation.' That's what he would tell me all the time, to just get out of the situation. I didn't get it back then, because I'm thinking, 'My dad's a cop.' I knew all his friends who were cops… It happens. I don't know how many times I've been pulled over in my life for driving. It's so real, it's amazing."
"When I was in my little area I felt safe… When you saw a cop in my neighborhood, you didn't run from them, you ran towards them an actually talked to them. When you saw a cop outside my neighborhood, you ran from them, you were scared of them."
After Kerr noted that he feels positive about the direction the country is going—"The younger generation gets it, they are so much more in-tune with what's happening," he said—Rivers brought up how important voting will be this fall, and mentioned it's on coaches to encourage their players to exercise that right.
"I had this conversation with my four kids, 'You'll show me in November how much you really care,'" Rivers said. "Because we can protest, we can march, we can talk, but we have to vote. To me that's the big step right now. Trust me, there's going to be a lot of voter suppression, it's going to be hard to vote. The vote is so important, and it's also something our young people have felt is that important. If you ask your players how many voted in the last presidential election, I think we'd be shocked at the number. As coaches, it's our job to make sure that we get them registered, we get everybody out to vote. And it's not just the presidency, it's about local government as well. Now we're understanding why our grandfathers and everybody fought so hard for the right to vote. Now we have to do it."
Kerr also asked Carroll about Seattle being in the news for protests, be it the Capitol Hill Occupied Protest near the Seattle Police Department's East Precinct or the estimated crowd of 60,000 that marched in silence on Friday, or Saturday's march across the I-90 floating bridge led by Nathalie Wright and Tiffany Chancellor, the wives of Seahawks linebacker K.J. Wright and former safety Kam Chancellor. Carroll made it clear that he's proud of what he's seen from the city and the region.
"This city is really alive right now," he said. "There was a great event that a couple of our players' wives, Nathalie Wright and Tiffany Chancellor, set up a march in really short order, they called it the Bridge to the Future… It was just a beautiful opportunity for people to stand up and stand for what's right now. All over the city, there were kids marches, there were all kinds of different marches. People are really rising up in a great way, in a very, very diverse manner. But the center of this thing is all happening right down in there, right in town, right around the East Precinct. There's a lot of information coming out in the media that shows a lot of the craziness that happening the first night or so; this is really something special now. People are coming for the right reason, they continue to return and come back to show their support and show the intensity of their care, and I'm really hoping (Seattle Police) Chief Carmen Best, Mayor Jenny Durkan can make the statements right now, we're right at the cusp of it happening. These statements are enormous. I'm really thrilled to be a part of this. Our players, our community, this area is really rising up."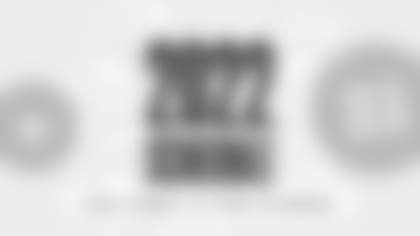 Sync The 2022 Schedule To Your Calendar
Subscribe to Seahawks events and the 2022 Schedule will download right to your calendar when it is announced.