The Seahawks had a successful road trip not just because they beat the Falcons 38-25 on Sunday, but because they successfully handled all the changes to their travel that was necessary due to the COVID 19 pandemic. Working through that weekend, then playing well on Sunday, was not a small accomplishment, Seahawks coach Pete Carroll noted. 
"This was a really successful first week for us in terms of getting on the road for the first time," Carroll said Monday. "There's so much behind the scenes that you can't see in preparation and in managing the whole process. We did a really good job with it, we made it through it and all that. We'll find out a couple days how we did, but it was well done by everybody that had to organize. The players went along with it, the trip worked out great like we wanted it to. It was the first chance for some of our new guys to get on the road with us the way we like going. The new experience of playing in the stadium with nobody there really wasn't a big issue. We can feel how important it is as a club to generate our own enthusiasm and energy and all that, so that's just going to be the way it is as long as the settings are like this. But it worked out fine, it didn't affect the football at all, so we're real pleased with the first game."
Here are seven other things we learned from Carroll's Monday press conference:
1. The Seahawks are keeping a close eye on air quality.
The Seahawks moved Friday's practice into their indoor practice facility due to the wildfire smoke that's in the area, and with air quality still classified as "very unhealthy" in the Seattle area, they'll continue to monitor that situation before deciding how they'll practice this week. 
"I'm going to wait until Wednesday see what it is, because it can change pretty quickly," Carroll said. "We are concerned about it, and I don't know what that means as far as what the likelihood is of practicing outside. I don't know, we've got to wait and see what the numbers are. We're going to take care of our guys first, so whatever's best, we'll do that. We won't practice outside just to practice outside. If it's better inside, we'll do that. We did that on Friday last week to take advantage of a better setting here, and we'll just see how it goes."
2. Schotty in the coaches' booth. 
During his first two years in Seattle, offensive coordinator Brian Schottenheimer called plays from the sideline, saying he likes being around his players to communicate better with them. This year, however, he's working from the coaches' booth, something that gives him a better view of the field. 
"He really liked it, thought it worked out well," Carroll said. "It was something we talked about the offseason, so we're going to take full advantage of that."
3. Russell Wilson's big game kept the running backs from getting involved. 
The Seahawks had only 20 rush attempts Sunday, and only 13 of those came from their top two running backs, Chris Carson and Carlos Hyde. Carroll obviously wasn't too concerned about that seeing as Wilson was so good and the offense scored 38 points, but Carroll still does expect to see his backs get more involved somewhere down the road. 
"Seven and six carries wasn't enough for our guys, we need to get more," Carroll said. "We were at 20, we want to get more than that in general, but when Russ is completing every pass, we weren't discouraged about the movement of the football. But we love running the ball, we always have, and those guys will get more carries, as we move down through the schedule."
4. Atlanta's big numbers in the passing game weren't too concerning. 
Falcons quarterback Matt Ryan threw for 450 yards Sunday and three receivers had nine catches apiece, each eclipsing the 100-yard mark, but for all the yards the Falcons got through the air, Carroll wasn't overly concerned by what he saw because a lot of those yards and two touchdowns came late after the Seahawks built a big lead. 
"We felt in control of the game, kind of in the middle of the third quarter," Carroll said. "And just with the weapons that they have, they just forgot about the running game and just started throwing it every down, so we just we just were playing the clock and making sure that we didn't let them get back in the game. And they're so good. That's a really loaded offense talent-wise, and Matt Ryan's at his best when he's back in the gun sitting back there and he knows everybody's playing zone and they're waiting, he can pick you apart, and he did to some extent. But as long as we controlled the clock and all that, I don't care about giving up those yards that come. They're going to get that when you're ahead like that."
Backing up Carroll's lack of concern is the fact that, as 710 ESPN Seattle's Danny O'Neil pointed out, the Seahawks are now 8-0 under Carroll when opposing quarterbacks throw for more than 400 yards.
5. Marquise Blair's first game in the nickel role went well. 
Marquise Blair's biggest play on Sunday game on special teams when he forced a fumble after the Falcons had gotten the yards needed for a first down on a fake punt, but while he didn't have a lot of flashy plays on defense, Carroll was happy with the start the second-year safety got off to in his new role as Seattle's nickel defensive back. 
"He played well, he had a real good feel for it, looks very comfortable," Carroll said. "He had his impact on the game, got a couple chances to pressure. He was in man-to-man, zone, did a little bit of everything. He did well. In that game, against those receivers, we needed to be in nickel. I'm really glad that he had the opportunity to get out and a lot of chances, it's going to help us down the road."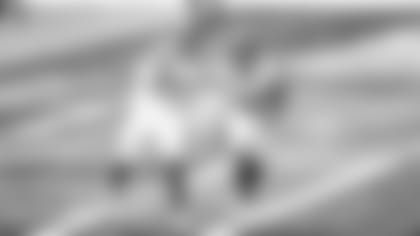 6. Defensive back blitzes.
In no small part due to the addition of Jamal Adams, the Seahawks deployed a lot of blitzes by defensive backs on Sunday. Carroll understandably didn't want to go into too much detail on how Seattle plans to use safety and corner blitzes going forward, but overall he liked the way defensive coordinator Ken Norton Jr. called those pressures. 
"I wouldn't want to tell Coach (Bill) Belichick anything particular, but we really like doing it on the second first downs of the series," Carroll joked. "… Coach Bill, I hope that didn't help you. No, it's just really a feel thing and it's game-plan, according to the personnel and what they do and how they do stuff, and our guys as well. Honestly there's a million variables that go into figuring that out. There is not a set plan that every other play or something you've got to do this or do that. Kenny's got a good feel for it. He's learning his players, how his players respond to their opportunities. It's just game one, we haven't learned hardly anything yet, but we're getting there. We're on our way."
7. Injury updates.
Carroll reported that the Seahawks came out of the game mostly healthy other than the typical bumps and bruises, but one injury that could be an issue this week is the shoulder injury that briefly knocked defensive end Rasheem Green out of the game before he was eventually able to return to action. 
"Rasheem Green, he did get some kind of a pinch, so we'll have to see how that goes during the week here, but there's still some effects," Carroll said. So we'll see what that means for this game this week."