At the end of the 2017 high school fall sports season, the Seahawks, CenturyLink and Q13 FOX invited the 2017 CenturyLink High School Athlete of the Week recipients to gather at Virginia Mason Athletic Center for a special leadership summit.
In addition to honoring high school athletes all season long for their hard work on and off the field, the summit was created to help continue to cultivate students' leadership skills through athletics, academics, and community action.
Attendees included the CenturyLink High School Athlete of the Week winners Madison Egan, Josh Hanigan, Renée Daniela DePencier Piñero, Parker Danielson, Zachary Victor, Tabitha Messineo, Hunter Toyoda, Jessica Chin, and their guests. The group heard from a select panel of CenturyLink and Seahawks executives, including Amy Sprangers, Vice President of Corporate Partnerships & Suites; Mike Flood, Vice President of Community Outreach; Ryan Madayag, Director of Game Presentation & Special Events; and from CenturyLink, Sue Anderson, Vice President of Operations for Washington State.
"It was really important for me to focus on high school athletics because I found that being a part of a team sport offered so many opportunities to hone those leadership skills," said Sprangers, "To understand what it means to contribute on that team level, but what that also means for individual achievement and how you can find a balance in that."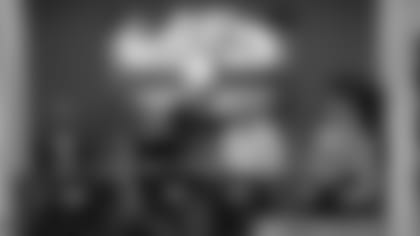 Panelists shared what they were like in high school and offered advice for continued success in college as the students look ahead to their professional careers.
Madayag encouraged the group to explore their passions and try as many new things as possible in college, saying, "During that time you have in college be as productive as you can. Fill your time, explore, and be productive. Be creative and flexible on how you schedule your time. The seventh internship [I had] was with the Seahawks, and I'm here now."
The speakers also discussed how their current roles help them make an impact on the community and how important it is to give back.
"At CenturyLink, part of our culture is to give back to our community," said Sue Anderson, CenturyLink's vice president of operations for Washington State, who attended the winners' school assemblies. Anderson also praised the group for their commitment to community action and their dedication to academics.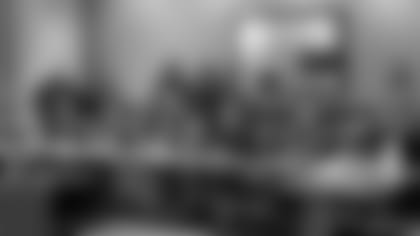 The 2017 CenturyLink High School Athletes of the Week were chosen from a pool of more than 300 nominations and selected for exemplifying what it means to be a leader both on and off the field. In all, they represent five different fall sports, hold an average GPA of 3.86, and support more than 13 different charitable organizations such as Cleats for ALL Athletes, Pony Up Horse Rescue, Mary Bridge Children's Hospital, Wounded Warrior Project, Special Olympics, Northwest Harvest, Food 4 Fido & Friends, and Seattle Humane Society.
While the winners were selected for their leadership on the field and in the classroom, their efforts to give back to their communities is truly what set them apart from other nominees.
"You already have an interest in other people," said Flood, as he talked about what it takes to be a servant leader. As a final piece of advice Flood encouraged the athletes to "maintain your interest in other people and then just use every opportunity and outwork everyone else."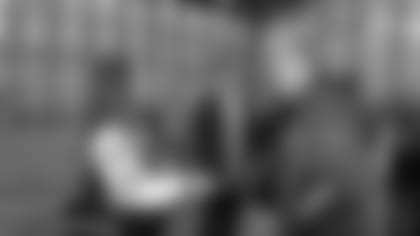 At the conclusion of the panel, the group was invited to watch the Seahawks team practice, as well as meet head coach Pete Carroll and quarterback Russell Wilson.
In addition to attending the CenturyLink High School Athlete of the Week Leadership Summit, each winner received a $1,000 grant to their school's athletic department, tickets and sideline passes to a Seahawks game, a customized jersey and football, and media recognition. This season, CenturyLink and the Seahawks gave a total of $10,000 to the winners' high schools, and impacted over 12,000 students.
In partnership with CenturyLink, the Seahawks hosted 2017's winners of the CenturyLink High School Athlete of the Week program at team headquarters on Friday, December 15 to meet with club executives, tour the facility, and watch practice.