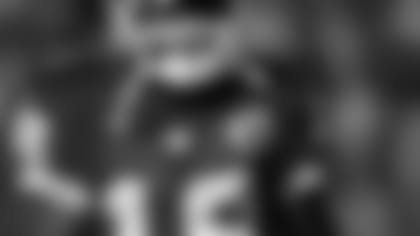 As expected, Tuesday was a day of movement for the Seattle Seahawks.
They made several roster adjustments on Tuesday and a couple of announcements on Wednesday as well.
It all began Tuesday, placing wide receiver Nate Burleson on injured reserve for the season in the wake of his season-ending knee injury in Sunday's loss at Buffalo.
Filling the roster spot to replace Burleson is veteran free agent Billy McMullen, a 6-4, 210-pound wide receiver with four years experience in the West Coast offense at Philadelphia and Minnesota. The 28-year-old from the University of Virginia caught 23 passes for 307 yards and 2 touchdowns for the Vikings two years ago. He did not play in the NFL last season, and has amassed 45 receptions and 45 games, including the two touchdowns and a third score on a fumble recovery.
And that was just the beginning. The Seahawks placed right guard Rob Sims on injured reserve with a torn pectoral muscle, and signed former Oregon receiver Samie Parker, a 5-10, 185-pounder, who played the last four seasons for the Kansas City Chiefs. Parker, 27, has 110 catches for 1,529 yards in 47 NFL games - his best season 41 receptions in 2006. He also has seven career touchdowns.
The Seahawks also waived running back Justin Forsett and wide receiver Jordan Kent to create roster spots for defensive tackle Rocky Bernard and defensive back Jordan Babineaux - both of whom were suspended by the NFL in Week 1 for off-field violations of NFL policy.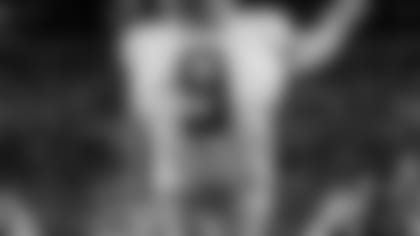 In addition to those moves, they also announced the waiving of punter/holder Ryan Plackemeier and the signing of Jon Ryan, who punted for the Green Bay Packers last season. Ryan averaged 44.5 yards for the Packers the previous two seasons before being released in camp this season. Before the Packers he kicked for Winnipeg of the Canadian Football League.
Plackemeier was a seventh round draft choice out of Wake Forest in 2006 and averaged 42.4 yards in 190 punts over his two seasons. He tore a pectoral muscle in the 2008 offseason workout program and didn't participate in training camp until late to compete with Reggie Hodges. Plackemeier still won the job, but he had a pair of 22-yard punts in Sunday's loss at Buffalo.
Kent was a fifth round draft choice out of Oregon in 2007, the first three-sport athlete - including basketball and track - in Division I for five years. He didn't play football until his senior year, and spent last season the practice squad. Nonetheless, he led the Seahawks with 11 receptions and two touchdowns. Forsett was a seventh round pick in 2008. He had 248 yards on 46 carries and a touchdown during the preseason while also returning kickoffs and punts.
The Seahawks roster now stands at 53.
With that settled for the time being, here are the e-mail of the week:
---
How does the team prepare for East Coast trips? Do they cut the week short and come over a day earlier than they would for a trip to San Francisco or Arizona? They rarely play well on East Coast trip day games, which is 10 a.m. in Seattle. I've made the trip both ways from Florida many times and I always find it easier to adapt heading west. I was just wondering considering they have quite a few more long trips ahead. Thanks for all your insight.
It is a different deal going into the Eastern Time Zone. When going to Buffalo, for example, the Seahawks had a brief practice Friday morning and then flew to Buffalo, and had a walk-through on Saturday in Buffalo. On trips to teams in the same time zone, they will always go the day before.
There was a time when going to Central, like St. Louis, they would try the extra day. That didn't work particularly well, so the decision was made to go the day before to every time zone except east. Thanks for writing.
---
After watching the Seahawks last game, I think it's obvious that the Seahawks need one or two receivers who can catch the ball. All summer you praised the young receivers, yet against the Bills Courtney Taylor dropped three passes, Jordan Kent didn't catch any passes, and Logan Payne only caught two. The only young receiver who made an impact was the tight end, John Carlson.
With the season ending injury to Nate Burleson, Tim Ruskell should sense the urgency to trade for one or two receivers who can catch the ball (Such as Anquan Boldin, of the Cardinals, or Roy Williams, of the Lions.) The Seahawks aren't going to win many games with just Deion Branch to throw to! Good luck Seattle! Thanks for listening.
Nobody is going to sugar-coat what happened in Buffalo. On top of the pressure on the young receivers, the weather was horrid, the defense prevented Matt Hasselbeck from getting into rhythm, and then Burleson went down. Obviously, things couldn't have been much worse. The good news is it is just one game and this week there will be adjustments made conceptually and personnel-wise to help rectify what went wrong.
Then again, the Seahawks are coming home to good weather and the support of the crowd this week, and that is guaranteed to help eliminate some of the problems. Let's get by the first game and see if it was the exception or the rule. There's a long way to go. Thanks for writing.
---
After watching the Buffalo game, I think it is safe to say we have a lot of work to do. I understand Sean Locklear was out, but what was wrong with the offensive line? They couldn't protect Matt Hasselbeck at all. Bruce DeHaven needs to get the special teams under control quick, because giving up points on special teams is too much. The receiving corps needs veterans badly.
There's no doubt that it was rather startling with the way the offensive line was buffaloed, so to speak. Not to underestimate what happened, but they do have an exceptional defensive line and good linebackers. They came full blast; Hasselbeck got sacked five times and wasn't allowed to find any semblance of tempo. To be sure, adjustments will be made because it's very likely the 49ers will take a similar approach this week and attempt to pressure Hasselbeck as much as possible. It will also help if they can establish the run earlier too.
As for special teams, the transition on the roster made it tough for DeHaven to settle on particular players, so that too has been a fluid situation. Injuries have obviously had an impact and there figure to be some personnel changes that will help as well. Thanks for writing.
---
Well after all the hype of a new running game with Julius Jones, a better offensive line behind coach Mike Solari. the return of all 11 starters on defense, I must say the Seahawks looked horrible. Not to take anything away from the Bills. but all the hyped improvements just weren't there. so now I really don't see us getting even close to a playoff game.
Those improvements are supposed to be made in the off-season and training camp, not during the season. I know ... be patient. But this team looked like they'd be lucky to win five games. I saw nothing positive from this game. so what do we do now?
First of all, close your eyes, take a deep breath and count to 10. That's a good start. A game like that is better ignored than focused upon. Obviously, they were shell-shocked to start the game and the second half the running game was much better. If it doesn't improve this week, then it will be more significant. Unlike you, the staff and the players had to watch the game at least one more time and probably more than once.
With Maurice Morris (sprained knee) out, Jones will get a full shot this week as will the offensive line to establish the ground game at home in good weather. This will be a much better indication of where they are and where they are going with the running game. Thanks for writing.
---
Let's start by saying something positive about Sunday's game against the Bills, we went to the Super Bowl last time we lost the opener. But what really concerns me is our offense. We didn't execute at all and there were terrible play calls like a run on 3rd and long. I understand that the Bills defense was purposely confusing Hasselbeck and there was a ton of calls that weren't and were called but execution is vital. Now seeing our receivers I am hoping that it might change the lineup; like for instance quarterback Seneca Wallace moving over to a wide out spot.
I did like our run defense for the most part though, other than large amounts of misses. Also coming out of the second half we saw the running game we were hoping to see all year last year and the entire offseason. Last Sunday was a bad game and I have a feeling Coach Holmgren won't let it happen again against NFC West rivals the San Francisco 49ers. I smell a good HOME season.
You're right about the trip to the Super Bowl coming after that 26-14 embarrassing loss at Jacksonville in the 2005 opener. The only thing that made this one worse was the weather and the special teams woes. The Bills defense did do a good job, but that should translate into the offense adjusting. There were numerous reasons - particularly the inexperience at receiver - so this week will be interesting.
Will this "Free Seneca," as people have suggested so he can play wide receiver and return kicks come to fruition? That's a good question. Is that a panic move? This will be a fascinating week, but coming home for Weeks 2 and 3 will help a lot. Thanks for writing.
---
Wow. What a huge disappointment. I was so excited to see our new running game. It's non-existent. I was chomping at the bit to see our young receivers come to play. They didn't. I was ready to see our defense prove they belong in the top 5 in the NFL. Not sure they do. This was a terrible way to begin our last season. How do scrape up something good to take away from this and hit it hard next week? I love our Hawks and can't understand why our excitement was so misplaced after watching this game. Come on Hawks! Let's go!!!!
The best way to get past it is to let it go. There are no guarantees any week, but it's hard to fathom on a beautiful Sunday afternoon in Qwest Field against the 49ers we won't see a completely different football team. Just as quickly as things can come apart, the confidence can be re-instilled and this team can get back on track.
Nobody expects to get their top four receivers injured like the Seahawks did, but it happened. Now they have to adjust and it will take some time for things to work themselves out. A solid all around win this week can cure a lot of ills, with the Rams coming in the following week and then the bye week for a much-needed health break. A little chill break between Games 1 and 2 should help a lot. Thanks for writing.
---
Which Seahawk players do think will have a breakout or career season? And what do you the Seahawks record will be in 2008? Thanks for answering my questions and GO SEAHAWKS.
It depends on your definition of breakout season. There is a chance that Leroy Hill could become the third Seahawks linebacker on the Pro Bowl squad, but it isn't as if Hill is anonymous. He's already established himself as an impact player.
There are two young starters that will have a chance to really establish themselves for the Seahawks this season, one on offense and one on defense. With nearly a full season under his belt, fullback Leonard Weaver has a chance to be a superb fullback - blocking, receiving and running - in this league. And for all the talk about the need for a run-stuffer, second-year defensive tackle Brandon Mebane has a chance to become exceptional. Thanks for writing.
---
I think the true test of any quality team is what Seattle did in 2005. The offense has to dominate playing time over the defense, mix the running and passing attack, be versatile with receivers and most importantly pick up the third and fourth short-yardage downs without hesitation. Defense needs to get off the field after three downs and special teams need to pull their own weight. We need quality players to fill in when injuries crop up, everyone has to be ready when their number is called.
Anything less then this will produce a mediocre team. Hopefully the coaching staff and players can make this happen in 2008. Good luck Coach Holmgren on your final season!
You really didn't miss a trick there in your explanation of how and why the 2005 team won the NFC. But they did split their first four games before going winning 11 in a row, so it's not like that happened over night. Nonetheless, you do have the recipe in order, and it begins with a consistent balance of running and passing on offense, plus the defense playing up to its potential of shutting teams down.
This team does have quality depth, but it hit so fast and furious at the wide receiver position, it knocked everybody off stride. Hopefully, both Engram and Branch should be back by the Oct. 5 game at New York and a sense of normalcy returns. The good news is there are 15 regular season games remaining. Thanks for writing.
---
My question deals with our offensive line depth. How has the overall health been? Can Floyd Womack stay healthy this season? He is such a valuable blocker when he's able to go. How are the young guys coming along? It seems we've found a good back up center in Steve Vallos.
There doesn't seem to be any shortage of depth on the offensive line at all, with execution of the starters the primary focus at the moment. Vallos did do a good job of stepping in for Chris Spencer at center and established himself as a legitimate center in the NFL. With Sean Locklear out the past two weeks, Ray Willis has proven to be eminently capable of playing right tackle at any time, and second-year guard Mansfield Wrotto continues to improve.
And as far as "Chop" goes, he seems pretty solid on his knees these days and his ability to play any of the four positions (besides center) makes him invaluable. Most of all, the key will be the execution by the starters as they move forward, with the hope that Locklear is back perhaps as soon as next week, and they stay healthy the remainder of the season. Thanks for writing.
---
I'm not so much concerned about our defense and offense over the course of the season - they'll continue to get better. But I am concerned about special teams. What are we doing to address this area of concern?
There are special teams practices every day, films are studied and the positions played by particular players are singled out on a daily basis through computer programs. So to put it mildly, the entire landscape of the team - special teams included - is scoured over as much as possible.
A big part of the problem has continued to be transition of roster, which presumably will settle down here over the next week or two. Suffice to say the staff is paying as much attention to the details of special teams this week as any other portion of the team. Thanks for writing.