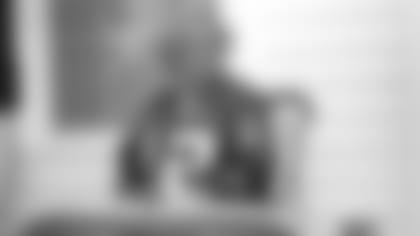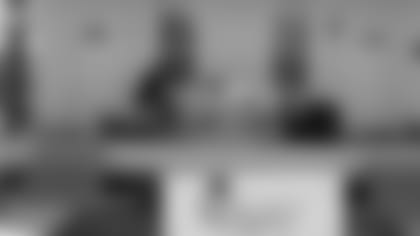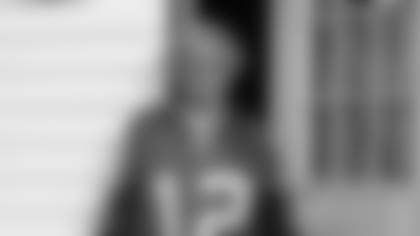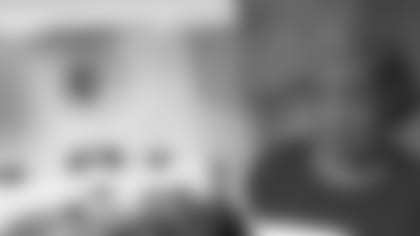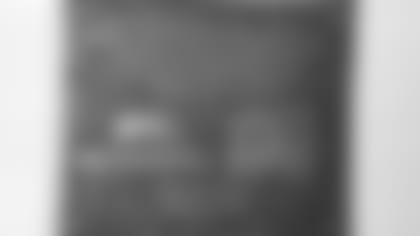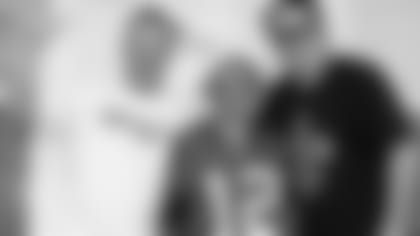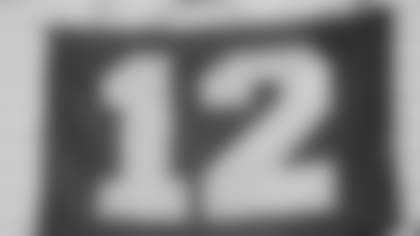 Back in October 2007, the Seattle Seahawks, News Talk 710 KIRO and Rebuilding Together, a non-profit organization in New Orleans, set a goal to help one family move back into their home in New Orleans. Aniece Gibbs, 88, lost her home of 50 years in Hurricane Katrina.
Click here for more details regarding the New Orleans Rebuilding Project.
Standing there in the front yard of Ms. Gibbs' home, watching a live radio broadcast of the Ron and Don Show was one of the most unique experiences I have ever had. In the Hollygrove neighborhood of New Orleans, I was listening to traffic updates for I-405 and ads for Seattle based companies. Ron Upshaw and Don O'Neill also talked about what the Seahawks needed to do to continue to be a force in the NFC, a blasphemous topic in the city of Saints. To top it off, Ms. Gibbs was given a Seahawks jersey with her name on it, which she donned the entire broadcast. But football allegiances are put aside and geographical anomalies do not seem so out of place when motivated, caring individuals come together to celebrate efforts that culminated with Ms. Aniece Gibbs moving back into her long-time home.
The live KIRO 710 radio broadcast of the Ron and Don Show, beamed to half a million people in the Seattle area on April 11, was the fulfillment of a promise made when work started on Ms. Gibbs' house in November of 2007. Ron and Don told Ms. Gibbs that when her house was completed, they would have a live broadcast from her front porch. All she had to do was provide the food for the event. A little less than four months later, Ron and Don sat on Ms. Gibbs newly constructed front porch and ate homemade gumbo with red beans and rice during commercial breaks. It was uplifting to see a promise being fulfilled after hearing so many tragic stories of broken ones in New Orleans.
Additionally, it was great to hear prominent figures giving their support throughout the show to Ms. Gibbs and Rebuilding Together New Orleans. The Chief Executive Officer of the Seattle Seahawks, Tod Leiweke, had a conversation with Ms. Gibbs and commended the Seahawk faithful for lending their support to a deserving homeowner thousands of miles away. Seahawk players Richard Sherman and Nate Burleson also called in to thank the residents of Seattle and talked about the significance of cities helping cities. Harry Shearer, actor known for his roles on the Simpsons and New Orleans spokesperson, also gave his commentary about the city and spoke to why grassroots organizations like Rebuilding Together New Orleans are so important to the rebuilding effort. Ms. Gibbs gratefully thanked each one of them and hoped that God would bless those who helped her.
As the show ended around dusk with the unveiling of a plaque to commemorate KIRO 710's and the Seattle Seahawks' efforts, I looked around at those who had been a part of the process since its inception. Eva Alito, the RTNO construction manager who had supervised the rebuilding of Ms. Gibbs' house, stood smiling at her handiwork, most likely remembering all the trials and tribulations of the process. Nearby, Gabe Fiorini, an AmeriCorps member who was the House Captain at 9034 Fig, sat taking it all in, knowing the impact that he and the volunteers he led had on this eighty-nine year old woman's life. Kristin Gisleson Palmer, the Executive Director of RTNO, Ron, Don and Ms. Gibbs shared an emotional and proud moment as the commemorative plaque was unveiled, showing anyone who walks by tangible proof of what a community not confined by geographical boundaries can do.
The show ended, hugs were exchanged, thank-yous were said and Ms. Gibbs generously gave away pieces of her birthday cake. (She turned eighty-nine the day before.) We all said goodnight, committed to continuing the fruitful partnership made, and Ms. Gibbs headed back into her house to sleep in her rebuilt house. Thanks to Ron Upshaw and Don O'Neill and all the listeners of 710 KIRO, the fans and leadership of the Seattle Seahawks, the Preservation Resource Center staff and Rebuilding Together New Orleans volunteers and staff, Ms. Gibbs slept well that night, surrounded by familiar walls again.