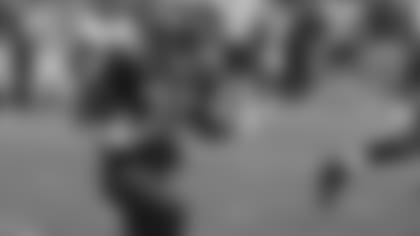 Kickoff
Mon. August 25
5:00pm
Records
Seahawks (2-0)
Chargers (1-1)
TV
ESPN
Mike Tirico (play-by-play)
Ron Jaworski (commentary)
Michele Tafoya (sidelines)
Radio
KIRO 710 am
KBSG 97.3 fm
Steve Raible (play-by-play)
Warren Moon (commentary)
Akemi Takei (sidelines)
Next Week
Seattle vs. Oakland
San Diego at San Francisco
The Seahawks travel to San Diego to take on the Chargers in their only Monday Night appearance this season, August 25, at 5 p.m. The game will be televised nationally on ESPN (channel 31 in Seattle).
This will be the ninth time the Seahawks and Chargers have met in the preseason, with Seattle holding a 5-3 advantage. The preseason series began with three games played from 1976-78 with Seattle winning twice.
Seattle also took two of three games when play resumed from 2002-04. Seattle has traveled to San Diego the previous two preseasons and in last years matchup, Seattle came from behind to win, 24-16, in its preseason opener.
In the regular season, these former AFCWest rivals, have met 47 times and Seattles 25-22 record against San Diego is the best against any other AFC West team.
Last week, Seattle improved to 2-0 in the preseason for the first time since 1998, the year before Mike Holmgren became head coach. Charlie Frye started and played the entire game, completing 20 of 35 passes for 209 yards with three interceptions.
Rookie running back Justin Forsett put on a show with 261 all-purpose yards, including 52 yards rushing in overtime, to put kicker Brandon Coutu in range for the game-winning 36-yard field goal. Forsett finished with 136 yards rushing on 15 carries with one touchdown.