By Mike KahnSeahawks Insider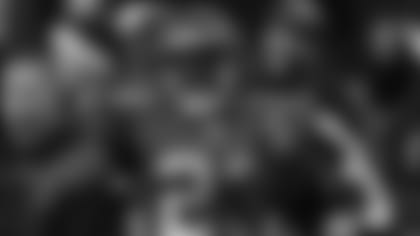 The way the Seahawks finished the 2007 regular season – winning five in a row, then losing two of the last three games after clinching their fourth consecutive NFC West title, left everyone optimistic going into their fifth trip to the playoffs in a row.
Although their 10-6 record could have been better and the way four of those six losses really came back to haunt them from having a first round bye and the home field advantage throughout the playoffs, they were still opening the playoffs at Qwest Field against the Washington Redskins.
"The intensity we saw on both sides of the ball in the games leading up to clinching the division kept growing, and the fact that we did keep working on the running game and in the end it did get better, " Seahawks president Tim Ruskell said. "So that tells me that this group is capable of whatever they put their mind to. That's a good thing, and everybody is going to be focused and into these games, so the sky is the limit for this team from here on out. There can't be any letdowns or it's over and they know it. I'm confident they can play their best game of the year and keep getting better."
The result was well, yes and no.
The Seahawks did play a superb game against the Redskins, blowing open a close game to come away with a 35-14 win before delirious fans at Qwest Field that never let up after the opening kickoff. That earned them the right to move on the following week to Green Bay and a Saturday date with the Packers at historic Lambeau Field.
"The (Redskins) game went a couple of different ways," Ruskell said. "It looked like we had it early, and then they came back to take the lead, and then we kind of sealed the deal late. It was a classic, classic game. You just wish everybody around here could have been at that one. That's why we do all of this. Everybody in this building works very hard at what they do for one reason, to help this team win. You get into the playoffs … everybody knows it's one and done. Everything is on the line. That's hard to beat in the sports world to get a win in that situation. Every win, every year in the playoffs, gets better."
There was plenty of optimism as the Packers had sputtered in recent weeks, and there was no lack of confidence going into the game. But going into Lambeau Field is always different, and Ruskell had already had some bizarre experiences there when he was in the front office for so many years.
It's not only the unusual setting of the fans owning the team, but the weather in January is always a big factor and Ruskell, while optimistic, knew better than rule out anything.
"It's a great venue, filled with so much tradition and the crowd," Ruskell said. "I'd rather be playing at Qwest this week, but you've got to love being involved in the emotion that comes with us playing the Packers at Lambeau Field."
This trip would prove to be no different, as it turned into a football game being played in a snow globe. Thanks to a couple of turnovers, the Seahawks jumped out to a 14-0 lead and optimism flowed on the sidelines. But the dream start quickly transformed into a nightmare under an avalanche of snow.  As the weather worsened, the Packers strengthened, scoring touchdowns on each of their next six possessions, and the result was a 42-20 shellacking and the end of the 2007 season for the Seahawks.
As is always the case, emotions are high after the elimination game. Then again, it happens to 31 of the 32 teams in the NFL every year, so only one team goes home happy. Nonetheless, it was the third year in a row the Seahawks won at least one playoff game and they are 4-3 in the postseason over the past three years.
There has never been a run like this in Seahawks history, so there was still plenty of room for optimism.
I like a lot of things that happened this season," Ruskell said. "We brought in a lot of new faces, they had to incorporate themselves and I think they all did that pretty quickly. In time we'll feel good about a lot of the things that happened this season. Obviously, you go into every season wanting to get to that final game and when you don't there's disappointment that's hard to shake. And that's especially true for this team given where we are and how close we've come the past two seasons after going to Detroit (Super Bowl XL) in 2005.
"But there are a lot of good things going on here and a lot of things to build on and I really feel good going into the future that will get us past the disappointment of this game."
Seahawks 35, Redskins 14 at Qwest Field, Jan. 5, 2007
Game Recap | Game Notebook | [Game Highlights](javascript:void(window.open('http://seahawks.com/seahawksmedia/flash/ContentPlayer.html?file=080105highlights', 'Multimedia','width=480,height=310,status=no,resizable=no,scrollbars=no'))) | [Postgame Recap](javascript:void(window.open('http://seahawks.com/seahawksmedia/flash/ContentPlayer.html?file=080105wrap', 'Multimedia','width=480,height=310,status=no,resizable=no,scrollbars=no'))) | [Photos](javascript:javascript:void(window.open('/Multimedia/PhotoGallery.aspx?id=67774', 'Multimedia','width=780,height=640,status=no,resizable=no,scrollbars=no')))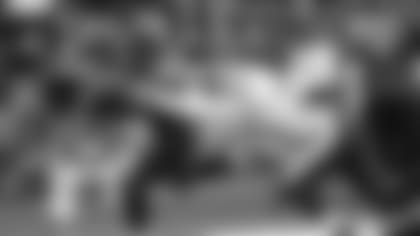 This was an odd game that was filled with twists and turns. The Seahawks offense could struggled to get untracked after taking a 7-0 lead in the first quarter with a superb 17-yard touchdown run from fullback Leonard Weaver. And they wouldn't score another touchdown until exploding in the fourth quarter.
Meanwhile, it was the defense, spurred on by the fans that dominated the game. Defensive end Patrick Kerney caused havoc all day in the Redskins backfield, including four hurries for quarterback Todd Collins. Although Kerney had no sacks, Leroy Hill, Julian Peterson and Craig Terrill did.
Hill was brilliant all day with 13 tackles, setting the tone for a special day from the linebackers, as Lofa Tatupu had 12 tackles and while Peterson added 10. They were all over the field – pressuring Collins, stuffing the run in the backfield and dropping well into the passing lanes to disrupt Collins and the receivers.
Nonetheless, there was a bizarre period of seven minutes where the game was slipping away from the Seahawks. They had added two Josh Brown field goals to make it 13-0, but the Redskins finally drove 84 yards – capping it with a 7-yard touchdown pass from Collins to Antwaan Randle El on the first play of the fourth quarter. Two plays later Seahawks quarterback Matt Hasselbeck was intercepted, and Collins hit Santana Moss with a 30-yard touchdown pass on their third play from scrimmage, and the Redskins had suddenly taken a 14-13 lead.
And if that wasn't enough to turn your stomach, Seahawks kickoff returner Nate Burleson misjudged the ensuing kickoff and the Redskins recovered on the Seahawks 14. But the defense responded and the game turned again when Shaun Suisham missed the apparent gimme of a 30-yard field goal. Hasselbeck then threw another interception on the next possession, but the Seahawks defense had already regained its bearings and control of the game. The Redskins weren't going anywhere. That set up a 58-yard touchdown drive with Hasselbeck firing a brilliant 20-yard scoring strike to D.J. Hackett, and he found tight end Marcus Pollard for the 2-point conversion to make it 21-14.
And on the Redskins next play from scrimmage, Seahawks cornerback Marcus Trufant picked off Collins and raced 78-yard for a touchdown. And as if that wasn't enough, Jordan Babineaux joined Trufant with the scoring interceptions, with a diving pick of Collins, bounced to his feet and raced 57 yards to close out the scoring.
"It was a very emotional football game," Seahawks coach Mike Holmgren said. "It was a very momentum-oriented game. We had it going early and then in the third quarter they got it. Then, they missed the field goal and we got it back. It was two teams that cared a lot, slugged it out and we won it."
Green Bay 42, Seahawks 20 at Green Bay, Jan. 12, 2007
Game Recap | Game Notebook | [Game Highlights](javascript:void(window.open('http://seahawks.com/seahawksmedia/flash/ContentPlayer.html?file=080112highlights, 'Multimedia','width=480,height=310,status=no,resizable=no,scrollbars=no'))) | [Postgame Recap](javascript:void(window.open('http://seahawks.com/seahawksmedia/flash/ContentPlayer.html?file=080112wrap', 'Multimedia','width=480,height=310,status=no,resizable=no,scrollbars=no'))) | [Photos](javascript:javascript:void(window.open('/Multimedia/PhotoGallery.aspx?id=59092', 'Multimedia','width=780,height=640,status=no,resizable=no,scrollbars=no')))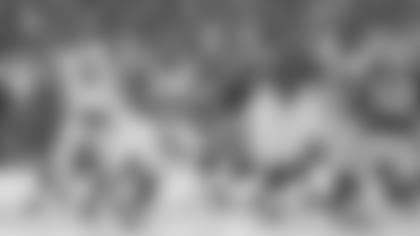 The divisional playoff game had the feel of the Packers suffering a pregnant pause from the opening kickoff and it evolving into a career-defining game for running back Ryan Grant. He fumbled the ball on the first two possessions and Hasselbeck responded with two touchdown drives, the first score coming on a 1-yard dive from Shaun Alexander and the second a brilliant 11-yard catch by Bobby Engram.
And the rest was all Packers, Brett Favre was superb and clutch throughout the game, completing 18-of-23 for 173 yards and three touchdowns. But he more or less presided over the game that was dominated by Grant's record 201 yards rushing and three touchdowns. The Packers scored touchdowns on six consecutive possessions after the two Seahawks scores and blew the game open.
There were some defining moments that could have turned the game around – including a dubious challenge from Packers coach Mike McCarthy on a third down that came up short and the officials changed the mark for a Packers first down. There were some dropped passes by Seahawks that could have ignited the struggling offense dramatically, and then Favre made clutch plays when they mattered most for the Packers, who were 7-of-10 on third down.
Realistically, the snow may as well have been an avalanche for the Seahawks. The slick field virtually eliminated the quickness of the defense that had been so vital all season long. And despite plenty of good throws from Hasselbeck – often incomplete due to drops – he wasn't going to win or lose this football game.
When classic Green Bay weather hits, the difference in a game like this is running the football. The Packers ran it all over the place with 235 net yards rushing and the Seahawks had 28. It had been an issue virtually all season for the offense, but it clearly manifested in the biggest game of the year.
"It's weird, because you don't even let your mind go to the fact that this could be your last game. I think, for us, yesterday even at halftime, I don't think any of us expected to lose the game," Hasselbeck said. "We did lose the game. Then it's just kind of an abrupt end to your season. The season is over and guys are going their separate ways. Who knows? Every year the team is different. I'm sure next year's team will look different, like it always does. It's tough.
"I think, if anything, we just realize how close we are. If, again, we don't lose that game in Arizona, or the game in Cleveland, or Carolina, or Atlanta, or take your pick, we're looking at a different postseason. You're looking at playing two games to get to the Super Bowl instead of three. You're looking at two home games. We can win two home games, we're good at that. I just think it's tough with your crowd. You get your crowd on your side and it makes it a lot easier. That's something we also got to figure out next year. We've go to play better on the road, why aren't we doing that? We've got to figure that out as well."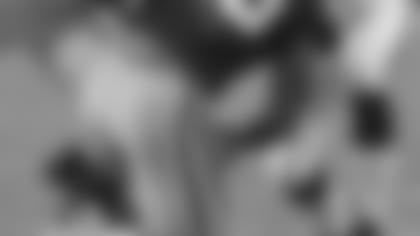 The impact of the loss wasn't the highlight or lowlight of the season. It just reflected the good and bad of the season. What we saw in the two postseason games is how potent the Seahawks were all season at Qwest Field – winning eight of their nine games there – including the playoff win.
On the road, the loss at Green Bay topped off a 3-6 road record – with the wins at St. Louis and Philadelphia frighteningly close to defeat in the final seconds. It reiterated what a great home team the Seahawks are – second only the New England Patriots over the past six years. They also have the best record in the NFC over the past seven.
But there was a lesson learned.
"What it also tells you is how important it is to not squander games during the regular season," Ruskell said. "Every one of those close games you lose will come back to haunt you. It sure haunted us. You have to do everything you can to get the home field advantage and get that bye. They are both so important when it comes to having the extra week off to heal and have home field. Obviously any game we're going to play in front of our fans we're going to feel real good about our chances in that game.
Additionally, wide receiver Deion Branch, who struggled with injuries most of the season, suffered a torn ACL in Green Bay and won't be ready until some time in the 2008 regular season.
There are key free agents to attend to beginning with Trufant, Hackett, offensive tackle Sean Locklear and Josh Brown. The big news was Holmgren took a week and then announced he would return for his 10th and final season. And two weeks later, Ruskell and CEO Tod Leiweke paid tribute to Holmgren in a press conference, and then announced that assistant head coach/defensive backs coach Jim Mora had agreed to a five-year contract – the final four as the successor to Holmgren as head coach.
There have been some changes to the coaching staff, with Jim Zorn the new head coach for the Washington Redskins, while receivers coach Nolan Cromwell and offensive quality control assistant Gary Reynolds have gone to Texas A&M, and offensive line coach Bill Laveroni was not re-signed. In their place, Keith Gilbertson will be the receivers coach, Mike Solari has taken over the offensive line. Replacements for Reynolds and Zorn are forthcoming but have not been announced.
Meanwhile, Ruskell and vice president of football administration John Idzik are hard at work with their own free agents and preparing to dabble next month for a look here and there outside the organization, while vice president of player personnel Ruston Webster is preparing both the personnel and coaching staff for the NFL Combine in Indianapolis for a close look at the top seniors in the draft. They'll also make plans for individual and team workouts for the juniors who will opt for the draft as well.
In other words, the 10-6 regular season and 1-1 postseason in 2007 are rapidly being filed away in Seahawks history books. The Combine is officially the start of the 2008 season, with free agency coming immediately thereafter.
Indeed, the future is already upon us with one more year with Holmgren and Mora, with the plan already in place for the years beyond. Now it's just a matter of filling in the blanks with a few assistants and players.
"It eliminates the uncertainty," Ruskell said. "We are a stable franchise, we're unified.  We're coming up on the period of free agency.  It's nice to be able to tell those players when they say, 'What's going to happen after Holmgren?'  They can meet the person that's going to be the coach.  The number one trade is you have to have a guy you think's going to be a good head coach and we feel like we've done that.
"Then the other benefits are, 'OK, we had that plan in succession.'  The succession plan is in progress.  Here is the guy that's going to be your next head coach.  Why don't you meet him yourself?  The same with the draft, all those questions will come to us in our interviews and we can answer that with certainty and show stability and unity."