Seattle Seahawks Create a Seahawks Mobile App Profile
Create a Seahawks Mobile App Profile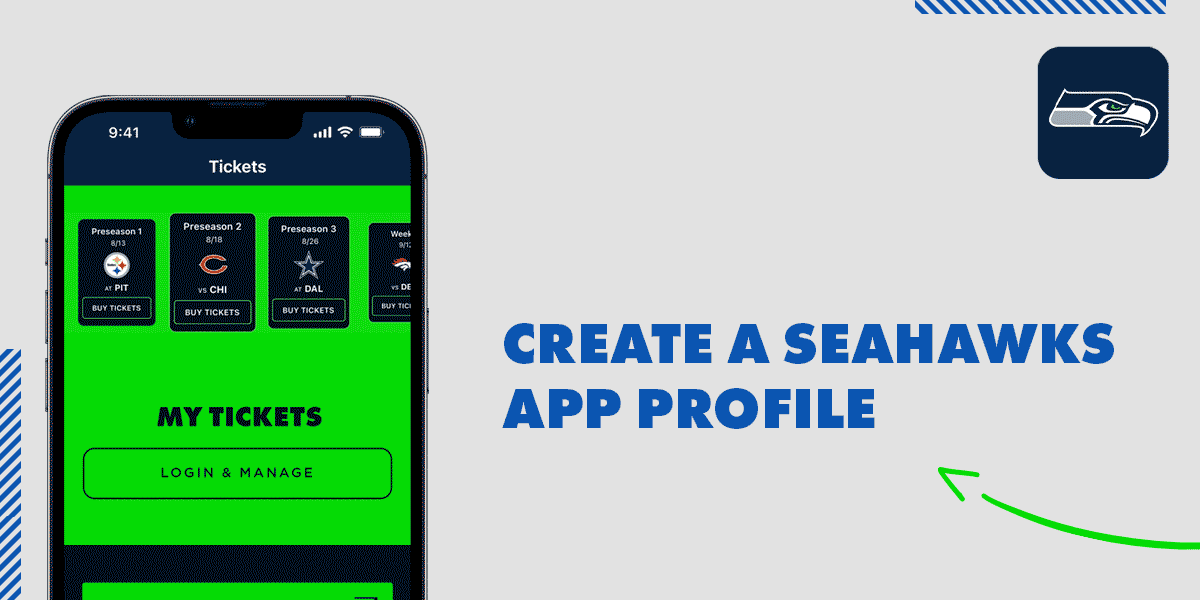 Get Ready For Gameday With The Seahawks Mobile App
New this season, create a Seahawks App account to customize your experience for gameday updates, team news, ticket access and more!
To get started, download the Seahawks Mobile App from the Apple App Store or Android Google Play Store. If you already have the Seahawks Mobile App, make sure you have the latest version downloaded.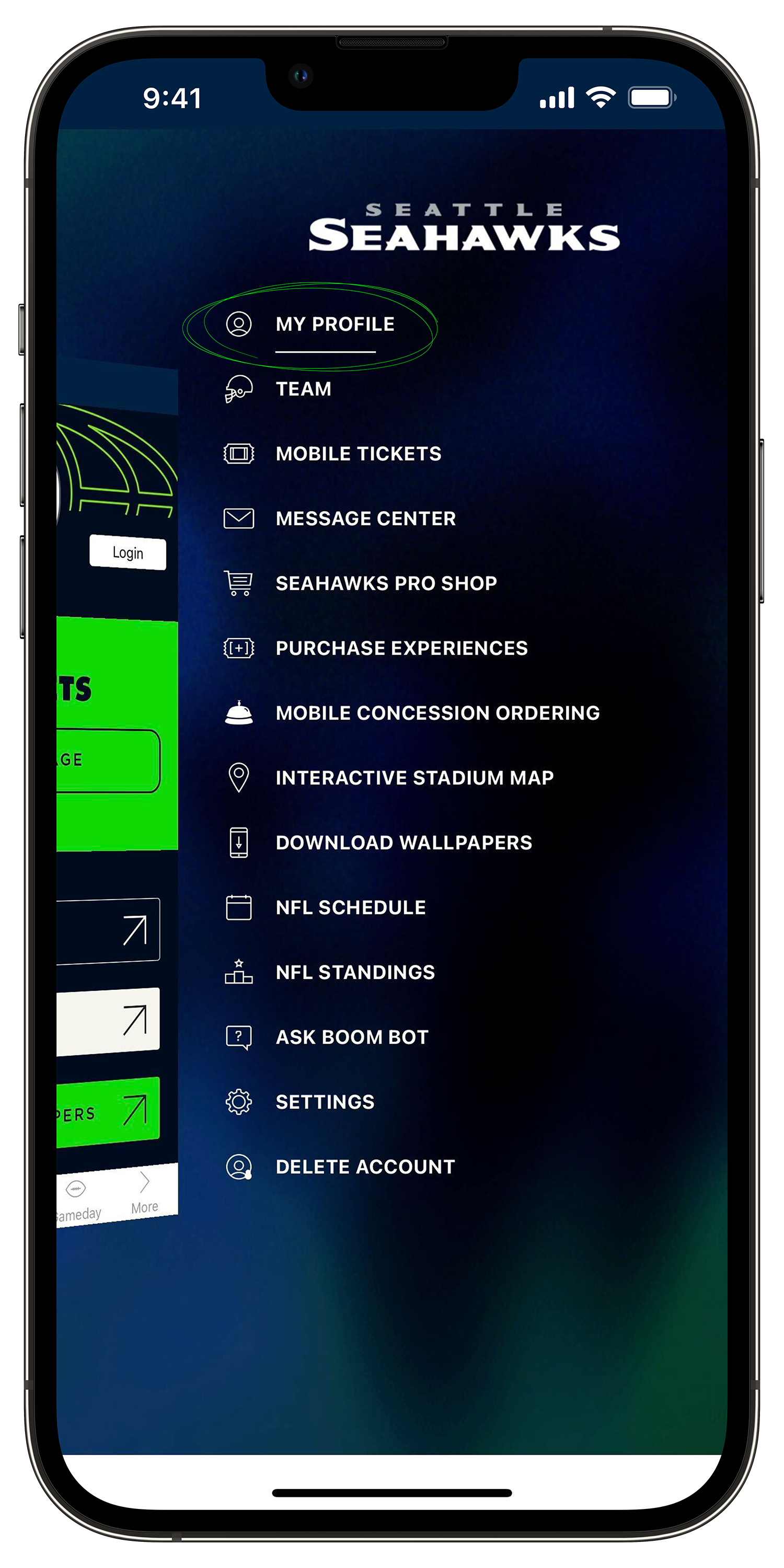 Once the Seahawks Mobile App is downloaded, open the app and tap on More found on the bottom menu and then tap My Profile at the top of the menu.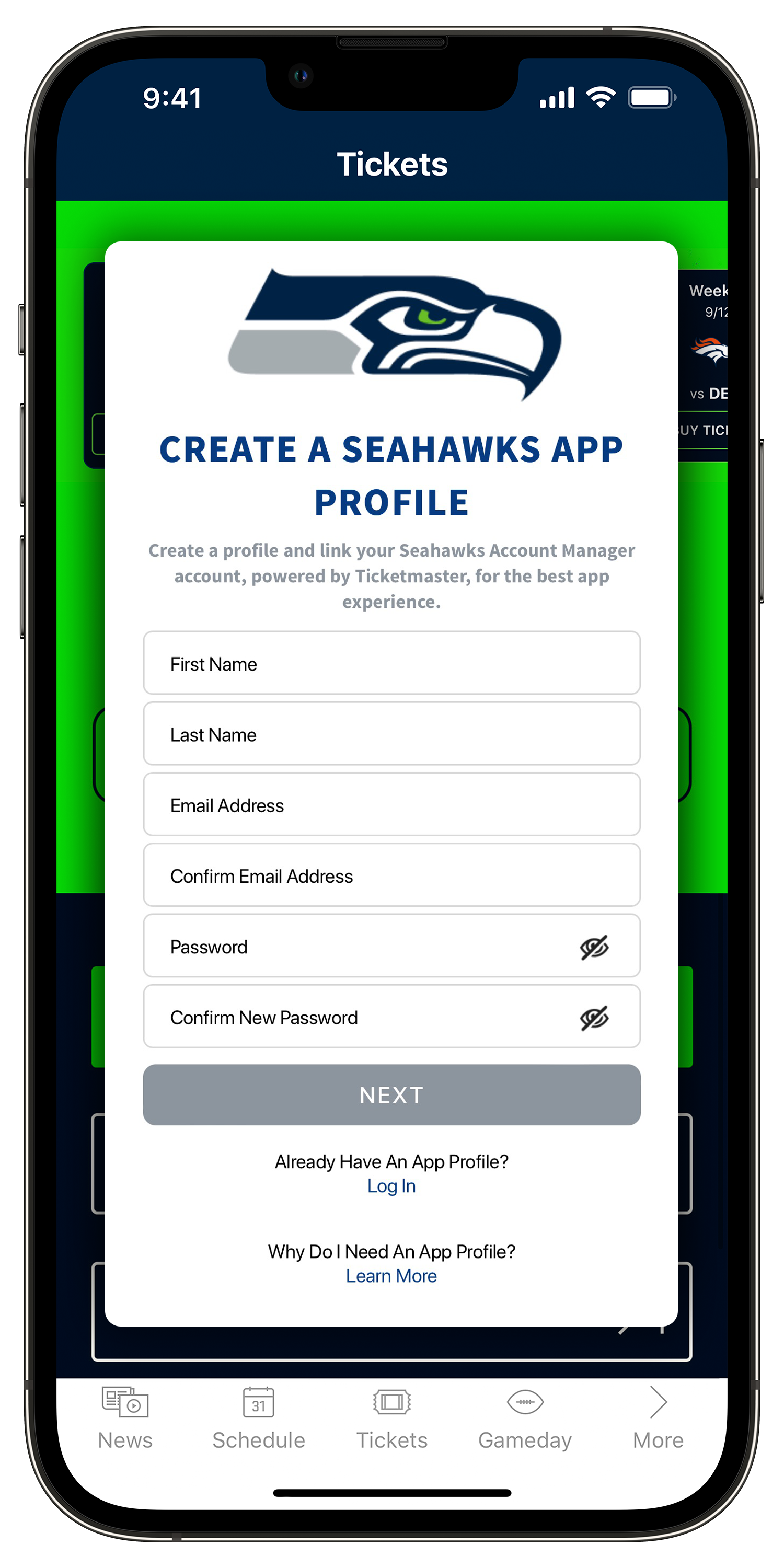 Create your new Seahawks App Profile. Your profile enables you to customize your gameday experience, unlock special features, access your tickets and more!
Be sure to fill out all the information when you create your new mobile app profile. When completed, tap the save button to continue. You can customize your push notification preferences and personalizes your iOS app icon all from the My Profile page.