You are here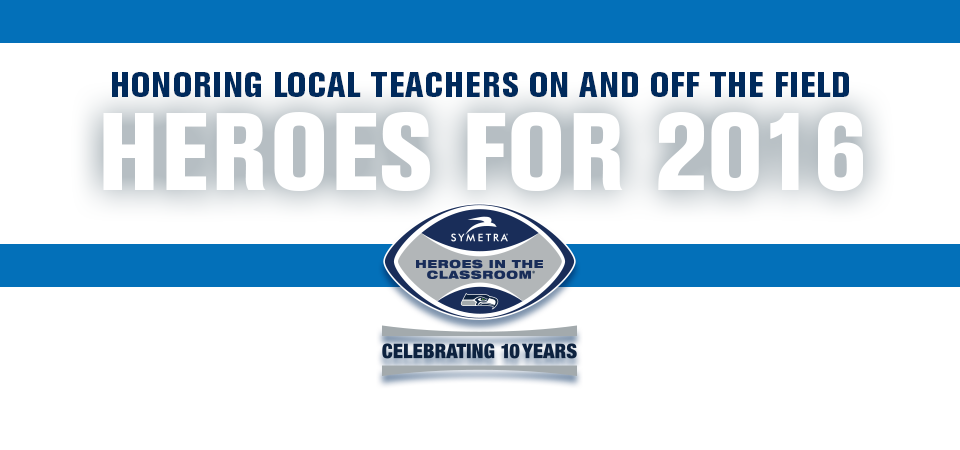 Symetra Heroes in the Classroom
---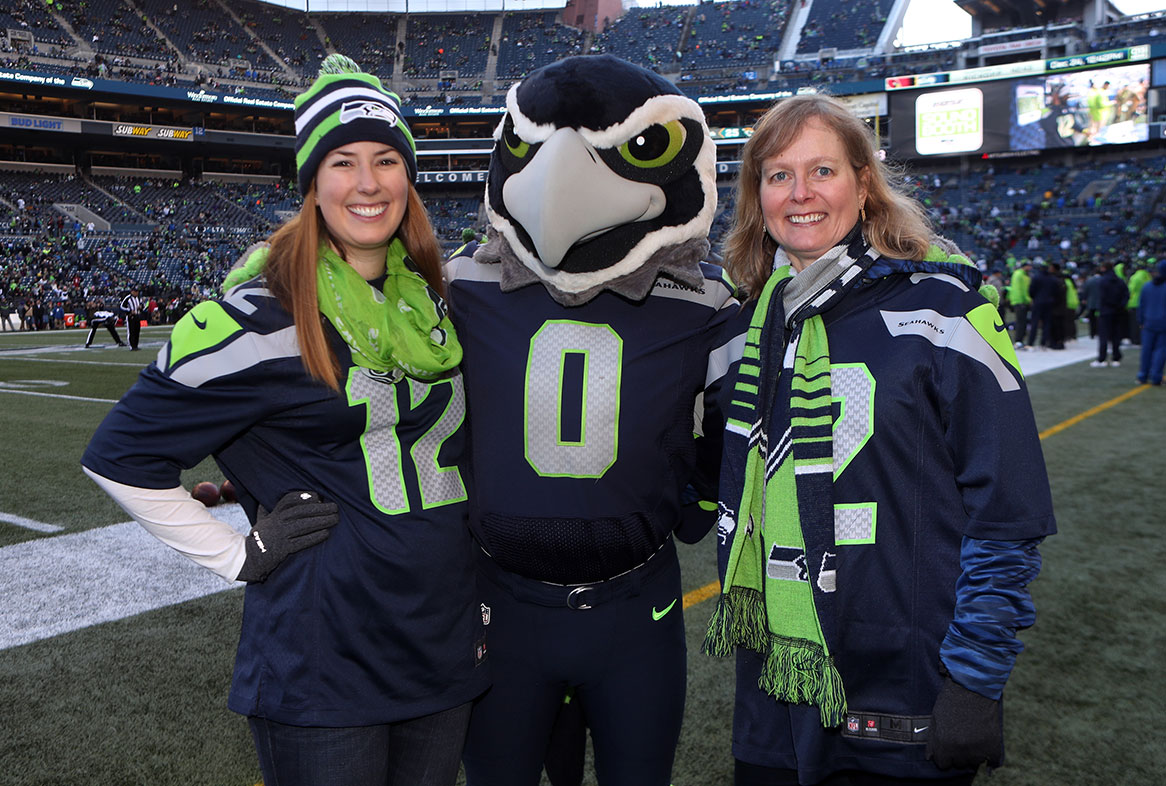 The Seahawks partner with Symetra to recognize exceptional teachers throughout the 2017 season. Symetra Heroes in the Classroom awards 16 King County teachers for their outstanding contribution in the kids in our community.
These teachers will be honored on the field during Seahawks home games, as well as in their classrooms and in the community.
Heroes will also receive a $2,000 donation to be used for the classroom books and supplies.
Visit www.SymetraHeroes.com for more information.
Winning Nominations
Each winning teacher will be recognized on field at a Seahawks home game.
How it works:
Visit www.SymetraHeroes.com to nominate a teacher in your community