Partner With The Seahawks
Partner With The Seahawks
Seahawks Activation Highlights
ALL%20PARTNER%20RECAP%20V5.mp4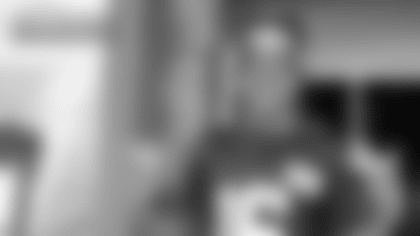 American Family Insurance
No one brings Seahawks history to the 12s quite like American Family Insurance. If you are a gameday regular, you've probably visited our Touchdown City tailgate experience where over 20,000 fans spend their pregame each week. Within the event, American Family Insurance presents a unique Legends experience where fans can see Seahawks artifacts up close and engage with legendary Seahawks alumni such as Walter Jones, Steve Largent, and Kenny Easely. As an extension of this experience, American Family Insurance pays homage to Seahawks greats on the Legends Wall in the West Field Plaza, with a visual history of the team's most notable players.
American Family Insurance has also received considerable national brand exposure through entitlement of marquee branding assets including the Jersey Patch worn at all practices and Mic Flag used at all press conferences.
Boeing
You've seen the Boeing logo floating proudly behind the likes of Coach Carroll and Tyler Lockett on the official Seahawks press backdrop, but in addition to this marquee branding asset Boeing and the Seahawks have partnered on a groundbreaking youth initiative since 2014: The Legion of Youth Powered by Boeing. The program seeks to empower local and underprivileged youth by giving them special access to the Seahawks and to share the stories of the next generation of innovators. Over 3,000 Legion of Youth powered by Boeing recipients have participated in an exclusive gameday experience including hanging out with Seahawks alumni and have their stories posted on Seahawks.com.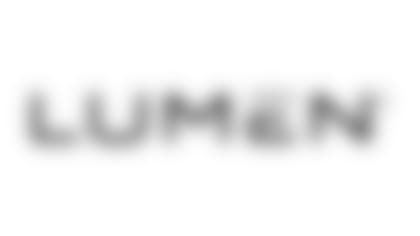 Lumen
Lumen has achieved massive local and national brand exposure through the naming rights of Lumen Field, one of the busiest premier sports and entertainment venues in the country. Lumen Field is not only home of Seahawks football, but hosts Major League and International Soccer, is the Pacific Northwest stop for stadium tours by artists like U2, Taylor Swift, and Beyoncé, as well as serves as a choice venue for trade shows, conferences, and cultural events.
Matching in core values, Lumen and the Seahawks developed the Lumen High School Athlete of the Week program in 2012, which seeks to cultivate student athlete leadership by honoring and empowering Washington State high school athletes who are making a difference in their school and their communities. In 2017, the program added a Leadership Summit where the winners had the opportunity to hear from business and community leaders as well as meet Coach Carroll and Russell Wilson. Lumen also brings high school football to gameday with the State of Football Wall, an interactive experience where fans can find their school's football team information, live results, and former High School Athlete of the Week winners.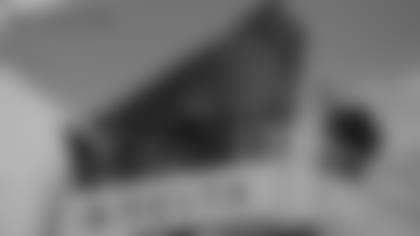 Delta Air Lines
As the Official Airline of the Seattle Seahawks, Delta flies the team to each road game in style. In addition to the team charter, Delta provides 12Status members with a SkyMile for every passing yard achieved, plus priority boarding, giveaways and access to unique events such as the 12Status Yard UN-Sale featuring collectable Seahawks items and the exclusive 12Status member holiday party.
The Delta Sky 360° Club Level, Lumen Field's premium stadium experience, plays host to a number events all-year round including Seahawks games, Sounders FC Matches, concerts, and other major events.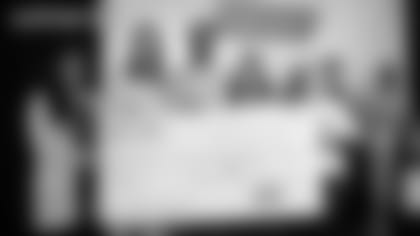 Safeway
Safeway reaches communities state-wide with their partnership as the title sponsor of 12 Tour, a road show bringing the Seahawks to fans around Washington. 12 Tour is complete with official 12 flag raising ceremonies, surprise store visits with players and the Sea Gals at neighborhood Safeways, and food donations to local communities in need. In addition to 12 Tour, Safeway also presents Seahawks Training Camp, which brings over 2,500 fans to VMAC daily during July and August. Safeway Supermarket Sweeps, a gameshow style event where player let teams compete to collect the highest value grocery basket, takes place each season and has raised over $300,000 for local charitable organizations and player foundations.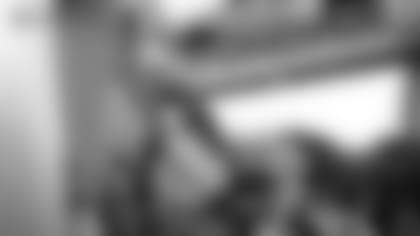 Toyota
You can't miss the Toyota Fan Deck each game week as the 12 Flag Raiser takes the platform to execute our marquee gameday tradition. With an unmistakable in-venue presence, the Toyota Tundra truck perched high above the fans in one of Lumen Field's most iconic spots. Each season, one lucky fan wins the Seahawks Tundra in an exciting and suspenseful halftime show event. This last season, Toyota presented the Drive to the Season, where the Seahawks traveled through western Washington telling fan stories to lead into and help kickoff the 2017 Season.
Virginia Mason Franciscan Health
Virginia Mason Athletic Center is the home base of the Seattle Seahawks and hosts over 35,000 fans for Training Camp every year. A partner since 2007, Virginia Mason Franciscan Health has always demonstrated a commitment to educating the 12s about health and wellness. In 2017, the Seahawks and Virginia Mason Franciscan Health partnered to help lead the charge in intercepting cancer. The "Crucial Catch" campaign encourages fans to get tested for the 20 screenable cancers through a series of events, digital content, and in-stadium messages. As part of a national program with the National Football League, the Crucial Catch campaign partners with American Cancer Society to help educate and save lives.