The Seahawks are in the playoffs for the 10th time in 13 seasons under the leadership of Pete Carroll and John Schneider, and they're facing a tough task in the Wild Card round, traveling to Santa Clara to play the NFC West champion 49ers, who have won 10 in a row.
"They're loaded," Carroll said of the 49ers. "They're loaded and healthy and on a roll and about as hot as you can possibly get."
The Seahawks are looking to cool down those red-hot 49ers on what is expected to be a wet and windy afternoon. Here are five things to watch when the NFC West rivals face off in a postseason game for the first time since Seattle's NFC Championship game victory over the 49ers nine years ago.
1. Will the Seahawks improve in the running game on both sides of the ball?
The Seahawks defense has made steady progress dating back to the previous meeting between these teams in Week 15, while on offense, the rushing attack made a big turn in Kansas City, with Kenneth Walker III eclipsing 100 yards in each of past three games, and with the Seahawks rushing for 395 yards as a team in the past two games.
And if the Seahawks are going to slow down the NFL's hottest team, they'll need to continue those trends and not have the running game look like it has in in the previous two meetings between the teams.
In Week 2, the Seahawks were held to a season-low 36 rushing yards, while the 49ers rushed for 189 yards. In Week 15, the Seahawks ran for 70 yards, while San Francisco gained 170 on the ground. In both cases, the game situation was a factor—the Seahawks didn't attempt a lot of rushes while playing from behind, and actually averaged 5.0 yards per carry in the last meeting, while the 49ers' Week 15 total was padded by a 55-yard run in the game's final minutes as the defense sold out trying to make a play in the backfield needing a late stop or turnover, leaving them vulnerable for a big play if a run got to the second level.
Even so, that kind of disparity in the running game isn't going to cut it for the Seahawks, and the good news is they've been better on both sides of the ball since the last time they saw the 49ers. Playing well in the running game could be even more crucial with weather expected to be a factor.
"Couldn't have come at a better time," Carroll said of his team's improved running game. "And with the cyclone threatening down there, we may need to run the ball 40 times, 50 times, whatever. We'll see how that goes. It's huge for us to make that statement. And remember the last year at the end of the season, we found our rhythm and really got going, too. I have no idea why that's happening like that. But I think we had like 130-something against KC or something like that. We've been coming and you can really see Kenneth getting together with the guys up front. The rhythm looks way better than it did. And that's just time and we have to take some lumps along the way. Fortunately, we're getting going.
2. Can the Seahawks win the turnover battle and just play a cleaner game overall?
The 49ers are good enough that they're hard to beat even for teams that play a clean game, and the Seahawks have not played a clean game against the 49ers yet this season. Crucial turnovers, costly penalties and other miscues have made the already difficult task of beating one the league's most talented teams all but impossible for Seattle so far this season. In Week 2, for example, the Seahawks finally got something going on offense and got in the red zone with a chance to get back in the game, but then a little trickery got the best of them, with DeeJay Dallas throwing an interception in the end zone. In Week 15, Quandre Diggs dropped an interception near midfield late in the first half—and he had room for a return. The Seahawks still got the ball back, albeit in worse field position, and were moving the ball, down 7-3, giving them a chance to either take the lead or kick a field goal to make it a one-point game. Instead, Travis Homer fumbled after gaining a first down on a reception, and the 49ers returned it to the 6-yard line, creating a 14-3 halftime deficit.
In two games against the 49ers, who lead the NFL in turnover differential at plus-13, the Seahawks are minus-4 in that all-important category, something they'll need to change this time around.
"There's no doubt, that's how it goes," Carroll said. "… The ball will be the whole issue."
3. How much better will Seattle's defense be at eliminating the big plays?
When the Seahawks hosted San Francisco in Week 15, the 49ers ran 61 plays on offense, and the Seahawks defended 56 of them really. The problem was that five that went wrong for Seattle went really wrong, with the 49ers gaining 188 yards on those five plays, including George Kittle touchdown receptions of 54 and 28 yards, both of which saw him running wide open through Seattle's defense, once because of a coverage bust, and once because the Seahawks defense got fooled by some well-designed misdirection.
"They scored 21 points in the game and two of them, one is 50-something and the other one, the screen over the middle," Carroll said. "We could have easily made them play us without those plays, if we just would have executed right, and see what happens. It might have been a different game."
Of course, it's a lot easier to talk about not giving up play than to do it, especially against a play-caller as talented as Kyle Shanahan who is working with an offense that features weapons like Kittle, Christian McCaffrey and Deebo Samuel. The Seahawks defense has done a lot of things well of late, holding three straight opponents under 300 yards, including the NFL's No. 1 offense in Kansas City, and limiting those three teams to 10 total points after halftime. And Seattle will need its defense to step up once again if it is going to avoid allowing the big plays that helped change the game last time around.
"Kyle is going to make you have to defend the entire field," defensive coordinator Clint Hurtt said. "Because of the amount of weapons that he has, you have to account for everybody, so it makes it a difficult challenge. It's not like you can rotate a coverage or do things where you can eliminate one guy, you have to defend all 11 guys out there on the field. He does a great job of scheming up, calling it, and everything else, so like I said, it's a great challenge that we have in front of us."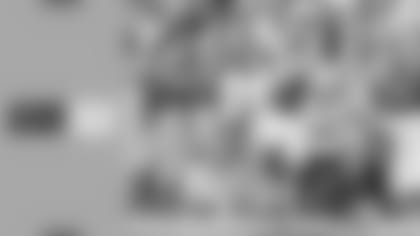 Listen To The Hawk Talk Podcast
Every week, Michael Bumpus and Nasser Kyobe release two podcasts analyzing the Seahawks previous game and previewing the next Seahawks opponent. Available on Spotify, Apple Podcasts, and wherever else you might get your podcasts.
4. Can the Seahawks start better on offense?
Yes, football ultimately comes down to the finish, but if the Seahawks want to be in position to finish well and win a playoff game, they could make things a lot easier if they can get off to a better start on offense than they have in the previous two meetings. Facing the league's No. 1 defense, the Seahawks managed just three first downs on their first three possessions in the first meeting, drives that resulted in two punts and an interception. Eventually, after that forementioned red-zone turnover ruined Seattle's best chance at scoring, the Seahawks were down 20-0 at halftime.
In Week 15, the Seahawks managed only one first down on their first four possessions, punting on all of them, and they trailed 14-3 at halftime. The Seahawks showed a lot of fight in the second half of both games, but ultimately couldn't overcome those big deficits.
"Just execute better," quarterback Geno Smith said when asked what needs to change. "Mainly on first and second down, make sure that we're staying in third-and-manageable, third-and-short and medium, because we had a bunch of third-and-longs, and as you can see, that's not where we want to be. When we're in third-and-manageable, we've done great, and we've been able to execute, move the chains. For us, it's staying efficient on first and second down, me in particular getting the ball out, being efficient getting the ball to the guys in the right timing and to the right reads, and then everything else kind of goes from there."
5. Can special teams provide a spark?
The Seahawks have had their ups and downs on offense and defense this season, but aside from a few early-season miscues, they have been great on special teams all season, from Jason Myers' Pro-Bowl season to another great year by Michael Dickson to strong coverage all year long. And of late, they Seahawks have gotten a big spark in the return game from Godwin Igwebuike, who has averaged 28.0 yard per kick return over the past five games.
The Seahawks got a spark on special teams in their Week 2 game against the 49ers, with Tariq Woolen blocking a field goal that Michael Jackson returned for a touchdown, and in what figures to be a hard-fought playoff game, another big play or two on special teams could make a huge difference.