Here's a look at what's "out there" for today — Tuesday, April 3 — about your Seattle Seahawks:
Shaquill, Shaquem Griffin Appear On ESPN's 'Highly Questionable'
Seahawks cornerback Shaquill Griffin and his brother, Shaquem, were guests on Tuesday's airing of "Highly Questionable" on ESPN hosted by Dan Le Batard and his father. The brothers answered questions from Le Batard about Shaquem playing football with one hand, growing up together in Florida and they even shared a funny story about the time they were caught switching classes in school. You can watch their interview in the video below:
CenturyLink Field Arches Lit For Autism Awareness
This week, the arch lights on the roof of CenturyLink Field in downtown Seattle will be blue as part of the Light It Up Blue campaign to support autism awareness.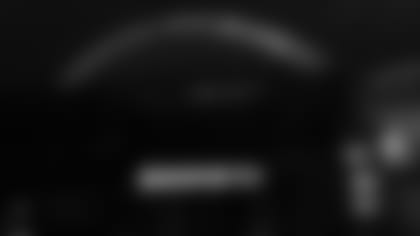 Social Post Of The Day
Today's "Social Post of the Day" comes from Tracy Ford, who shared this clip of cornerback Neiko Thorpe doing some offseason training:
Seahawks players, coaches, and staff took part in the annual 'Prime Time' celebrity waiter event on Thursday, April 20 to benefit Ben's Fund, which provides financial assistance for services related to autism spectrum disorder treatments.