Here's a look at what's out there for today – Tuesday, May 12 – about your Seattle Seahawks.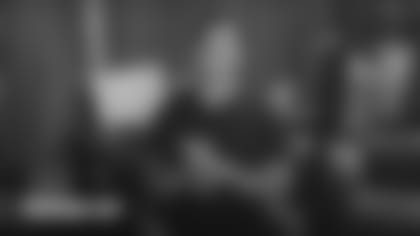 Russell Wilson Speaks To NC State Graduating Student Athletes
College sports, like so many other things in our lives, have been shut down by the COVID-19 crisis, which for seniors who participate in spring sports meant an unexpectedly abrupt ending to their college careers. With that in mind, Seahawks quarterback Russell Wilson gave a speech to athletes from his alma mater, NC State, offering some words of wisdom to those student athletes who didn't get to finish their college careers like they would have hoped. Wilson, who began his college career at NC State before finishing it at Wisconsin as a graduate transfer, focused on a theme of beginnings.
"You can never fear the beginning, you can only look forward to it," he said. "… You get to control your own destiny by how hard you work, who you relate to, who you surround yourself with, what you think about, what you listen to. All those different things affect your future, your beginning.
"I couldn't have had a new beginning without NC State, because NC State was everything to me."
Wilson added: "In life there are going to be changes, in life there are going to be moments. In life there's going to be good times and there's going to be bad time. There's going to be high moments and there's going to be low moments. I've had the highest of the high, I've also had the lowest of the low. I've won a Super Bowl, and I've also lost one, unfortunately. I've also been to the place where I've gotten married and that didn't work out, then I get married again and now I have three kids. So there's going to be changes in your life, there's going to be moments."
Wilson closed out his speech offering three pieces of advice: Love big, serve big and forgive big.
"Love big… Whatever you guys do in life, make sure you love really, really big. Because at the end of the day, you've got to be passionate about who you surround yourself with and what you're doing.
"Serve really big. God put us on this earth to serve, he put us on this earth to impact and change.
"Forgive big. There's going to be times in life where things aren't going to be perfect… not just forgiving somebody else big, but also forgiving yourself really big."
Check out the whole speech here:
Social Post Of The Day
Today's social post of the day comes from third-round pick Damien Lewis, who shares some very big non-football news: