KAHUKU, Hawaii - Five Seahawks began preparation for the Pro Bowl with practice—and a significant amount of playful trash talk—but this being an exhibition taking place in Hawaii and all, this week isn't all about football.
Plenty of fun is being had by players, fans and everyone else around here. Here's a bit of what took place Thursday that didn't have much to do with Sunday's game.
1. Seahawks Fans Are Well Represented
It should come as no surprise given the amount of support the Seahawks have on the road, not to mention the fact that Hawaii is a pretty decent way to escape a Puget Sound-area winter, but there are a ton of Seahawks fans all over Oahu. Walking around Waikiki? You'll see plenty of fans. Out to dinner? The guy waiting for a table right next to you has a Seahawks hat on.
"It's awesome to see the support out here," said Seattle cornerback Richard Sherman. "It's a six-hour plane ride away, but it's awesome people appreciate our team and our game."
A local Seahawks fan group called AloHawks is even holding a rally to raise a giant 12 Flag at Aloha Stadium on Saturday. The AloHawks group includes a large number of recent Seattle transplants who are here working on Honolulu's light rail project.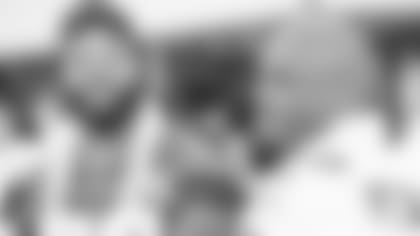 2. Michael Bennett is Apparently a Fan of The Lion King
As a father of three daughters, it's no surprise that Michael Bennett is well-versed in kid's movies, which was evident when he decided to recreate a famous scene from the Lion King.
While doing post-practice media interviews Thursday, Bennett was approached by his agent, Drew Rosenhaus, who handed Bennett his three-month old daughter. Bennett immediately lifted the little Rosenhaus in the air, making noises similar to those in the scene early in the movie when baby Simba is presented.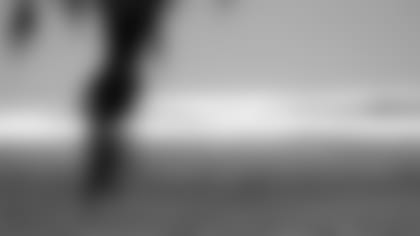 3. The Surf's Up… Way Up
Heading to and from the Turtle Bay Resort where practice is being held, we've encountered a few only-in-Hawaii surf-related traffic jams. The reason? Waves are as big as they have been in years, according to any local you talk to this week. With great surf, the Volcom Pipe Pro competition is the talk of the town (at least among people not here for the Pro Bowl).
Images of Sea Gal Hope's trip to Hawaii as she represents the Sea Gals at the 2016 Pro Bowl.