A pick-by-pick look at the 11 players the Seahawks selected in the 2017 NFL Draft under general manager John Schneider and head coach Pete Carroll, who have wrapped up their eighth draft together in Seattle.
"Just a great group effort," Schneider told reporters post-draft. "I'm super proud of everybody and the way it worked out and we're very pleased with the results."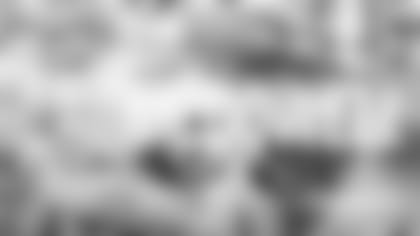 DT Malik McDowell, Michigan State
The Pick:Round 2, No. 35 Overall
What McDowell Said:"It's the craziest call I've gotten, ever. I'm down here (in Detroit) with the family, we're all happy... The smile on my face, I'm smiling from ear to ear."
What John Schneider Said: "He's too unique. We've been looking for a pass-rushing 3-technique since we've been here together."
What Pete Carroll Said: "He was really the guy we were hoping to get and it worked out."
---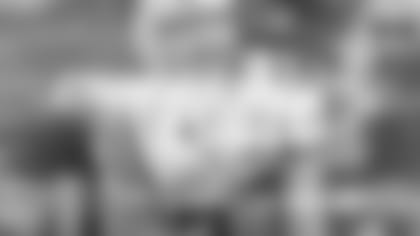 OL Ethan Pocic, LSU
The Pick: Round 2, No. 58 Overall
What Pocic Said: "One thing I do well is I'm versatile. That's kind of my best skill. I'm just really here to work, wherever it is… I can play all five [offensive line positions] in my mind. I kind of consider myself just an O-lineman."
What John Schneider Said: "He was the one guy that, quite frankly, we were really sweating out. We felt like we were drafting maybe two and a half players with one guy, so we debated whether to go up and get him or just sit and wait and sweat it out."
What Pete Carroll Said: "Really smart, intelligent, tough guy. Long, tall, he has all the right elements and the background was so versatile that we just thought that was a great opportunity."
---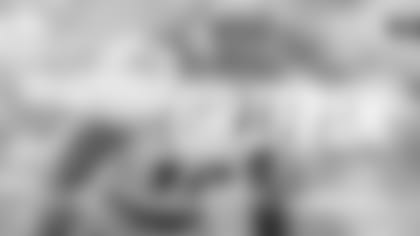 CB Shaquill Griffin, Central Florida
The Pick:Round 3, No. 90 Overall
What Griffin Said:"I was so excited just to get the call. I could see it in my mom's face. She started to cry, and my auntie and my grandma, just the emotion is so hard to explain when you've been waiting for a situation like this for so long in my life. I've just been dreaming of this moment and it's finally coming true. I can't explain that emotion that I had when I got that phone call."
What John Schneider Said: "You guys are going to love him, he is a fun kid. Really confident, really tough, really fast, 4.37 (40-yard dash). He had a couple rough situations, but he responded the right way and he's just our kind of DB in my opinion."
What Pete Carroll Said:"I see him as an outside guy. We'll start there and try to transition to our style of stuff. His ability to play the ball, he has really good ball sense too, we think he'll be a really good fit."
---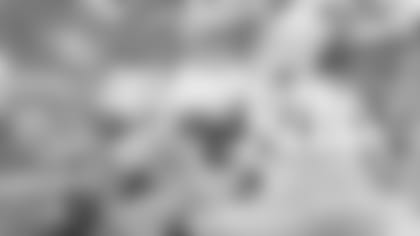 SS Delano Hill, Michigan
The Pick: Round 3, No. 95 Overall
What He Said: "The [Seahawks] fans are crazy, the 12s are crazy. I want to play in an atmosphere like that, I love that atmosphere. It reminds me of Michigan."
What Pete Carroll Said: "We know he can play safety. He's played a lot and he's very physical. He's just right in the right framework of our style that we love to see. Tough and also, he's played on the slot a lot, so he's played kind of the nickel position quite a bit, which has shown the ability to cover receivers, which is good."
---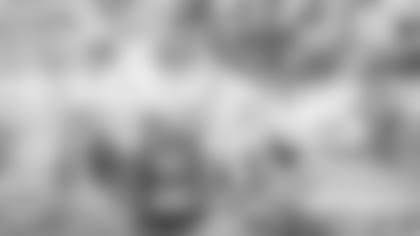 DT Nazair Jones, North Carolina
The Pick:Round 3, No. 102 Overall
What Jones Said: "I just think I'm a great fit for (the Seahawks), that's kind of the vibe I got from them. I feel like they liked me a lot, they liked my versatility and everything I brought to the field, and also the character part, the things I do in the community. I just felt like it was a great fit."
What John Schneider Said About Jones Overcoming Complex Regional Pain Syndrome: "He had a ton to overcome, he really did… It's really scary, but he got it back and he worked hard, and he was supposed to be a really highly recruited guy but then he wasn't. He's one of those guys that we talk about, adding guys who overcome obstacles in their life, and it's pretty admirable how he did that."
What Pete Carroll Said:"We're really excited about him. He really fits that role to kind of fit in the division, play that 3-technique, big and heavy. He'll be able to play 5-technique as well, he's really long and tall. We're upping our depth and making it challenging and competitive. I think it was a great pick. I love it."
---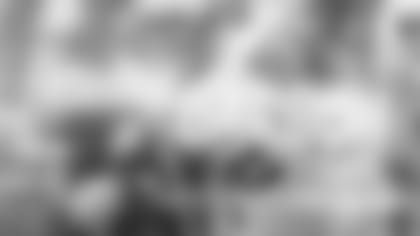 WR Amara Darboh, Michigan
The Pick:Round 3, No. 106 Overall
What Darboh Said About Being Drafted By The Seahawks: "Man, it was awesome. Especially from a great organization that competes and wins. They have great players and everything."
What John Schneider Said:"He's really a good route runner, he's got really good ball skills, he'll block, he'll play on (special) teams. He's one of those kids that just checks off all those boxes and there's still a lot out there in front of him."
---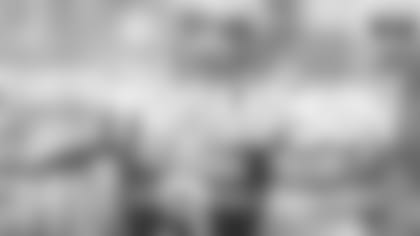 FS Tedric Thompson, Colorado
The Pick: Round 4, No. 111 Overall
What Thompson Said: "I enjoy watching Earl Thomas and Kam Chancellor and just knowing that I'm going to a team with those guys and learn from those guys, it's just a blessing. The 12s are an extremely great fanbase, so it's a blessing to go to an organization like that. Pete Carroll was a great head coach when I was growing up in Los Angeles, California, to see him and the stuff he did at USC, so it's just a great feeling."
What John Schneider Said:"Phenomenal ball skills.  I think he led the country in passes defensed.  He has great feet, coverage skills, competitor.  He's got really good range, really good short area quickness.  He's a really interesting guy; kind of a well-rounded dude."
---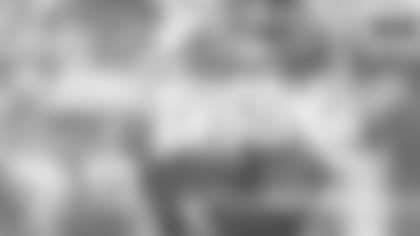 CB Mike Tyson, Cincinnati
The Pick: Round 6, No. 187 Overall
What Tyson Said: "I just want to get the job done and do anything to help the team. Wherever they need me to do to help the team, I'll do it… They told me to be open to all (positions), but be ready to compete at press corner. They told me to stay open to all defensive back positions."
What John Schneider Said:"Mike Tyson basically fits the profile that we've been looking for since we've been here as a corner.  He's a big, tough, aggressive guy that, based on what we've seen, has really good coverage skills.  He's primarily played inside.  He played a lot of nickel for them last year, he got his hands on a lot of balls.  He has great ball skills and really strong in run support."
---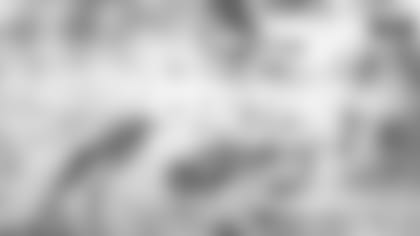 OT Justin Senior, Mississippi State
The Pick: Round 6, No. 210 Overall
What Senior Said:"When (the Seahawks called), I was so excited, I didn't really know what to do … I was a Seattle fan, especially with Beast Mode and all that, especially coming out of Canada the Seattle Seahawks were a really big team. A lot of my friends love the Seattle Seahawks. My mom likes the Seattle Seahawks. When it happened, I was like 'Wow, I couldn't picture it any better than this."
What Pete Carroll Said About Which Side Of The O-Line Senior Will Play: "We're going to move him on both sides.  He finished at right, we're probably going to start him on the left side."
---
WR David Moore, East Central University
The Pick: Round 7, No. 226 Overall
What Moore Said: "I talked to Seattle a lot. They were one of the first teams to come and scout me in my senior year. From the beginning (Seahawks area scout Aaron Hineline) told me, 'you're going to be a Seahawk."
What John Schneider Said:"We brought him out here for a visit, and spent a lot of time with him with our docs, and team psychologist and the rest of our staff.  He's a really cool kid, very tough, very aggressive."
What Pete Carroll Said: "We think that David is a stud of a receiver.  He's 219 pounds and he runs really fast and he's really physical."
---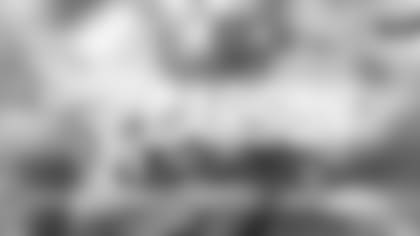 RB Chris Carson, Oklahoma State
The Pick:Round 7, No. 249 Overall
What Carson Said: "I was getting kind of nervous. I wanted to get my name called. I had talked to a lot of teams about being signed as a free agent. Then Seattle called me, and I just got excited to see that number pop up. I talked to the coaches there, and I started crying. I started to tear up a little bit. I'm just blessed to be in this situation."
What Pete Carroll Said: "I was hanging on Chris Carson. He's a guy that I found looking through the stuff late in the draft, kind of like we've done over the years.  I really love this guy because he is so physical and tough the way he ran.  You haven't heard a whole lot about him, he hasn't run the ball a lot.  But when he did, he, to me, made a great statement of his style and a style that we really covet."
What John Schneider Said:"His plate wasn't totally full, he had 80-some carries, but when he came back at the end of the season, you could see the urgency, and that's what Pete is talking about."
---
Photos of the 11 draft picks the Seahawks selected in the 2017 NFL Draft.