What's in a name? When it comes to the Seahawks, the real story is about how they got their name.
It started in 1975, when the club asked the fans for suggestions for the NFL team that would begin play during the 1976 season. The name "Seahawks" was selected from 1,741 different suggestions that were submitted by 20,365 entries. And 153 people submitted the "winner" – Seahawks.
"It's overwhelming, simply overwhelming," then-managing general partner Herman Sarkowsky said at the time. "We expected only about one-tenth this many entries."
All of this is relevant because June 17 is the anniversary of the winning entry – or entries – being selected.
The other suggestions ranged from the suitable to the suspect, and from the sublime to the silly:
A
Aardvarks, Aleuts, Aero-Techs, About Timers, Anchovies, Alkis, Asters Domes, Abominable Snowmen, Alki Ants, Apple Knockers, Aqua-Ducks;
B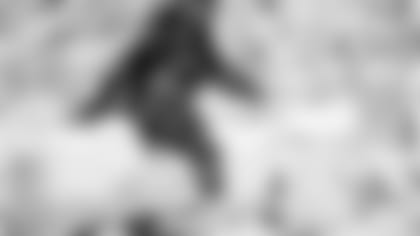 Bigfoots, Blue Sounders, Bunyan, Bumbershoots, Buffalo Chips, Belaying Pins, Billy Goats, Buzz Saws, Bronze Bobcats, Bay Hawks;
C
Catamounts, Clouds, Cloudbursts, Clam Diggers, Cool Dudes, City Slickers, Cockatoos, Cumulo Nimbos, Crabs, Cutthroats, Chowderheads, Chinook Passers;
D
Daffy Ducks, Domebusters, Diarrheas, Dogwoods, Drizzlers, Ding Dongs, Dreadnaughts;
E-F
Electric Loggers, Ferrys, Flounders, Frogs, Fruits Pickers, Flying Wedges, Ferrets;
G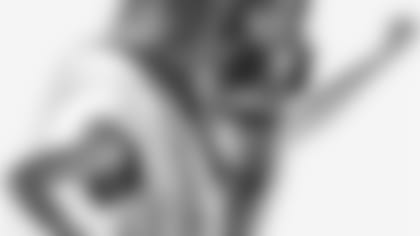 Green State Geoducks, Green Giants, Go-E-Ducks, Gnomes;
H
Hammerheads, Harpooners, Halibut Heads, Herman's Hermits, Hydrofoils;
I
Ichi Ban, Identified Flying Objects, Igloos;
K
Koala Bears, Killer Whales, Kelpers, Kilowatts, King Krabs;
L-M
Lucky Loggers, Microwaves, Mongooses, Major Domos, Montlakes;
N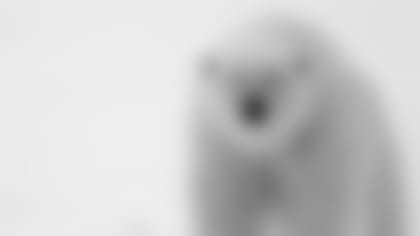 Nibblers, Nutcrackers, Nordy's Best, Nanuks;
O
P
Peckerwoods, Pachyderms, Playwrights, Puget Puffers, Puddle Jumpers, Pacific Crests, Pike Street Misfits, Plimsoll Marks, Peacemakers;
Q
Queen City Quinaults, Quicksands;
R
Rainbirds, Rainy Ramblers, Rain-Dears, Running Salmon, Raining Suns, Rain Gods, Rainbeams, Red Tide, Roaches, Roosters, Royal Broughams, Roostertails, Rain-Beaux, Rain Hawks;
S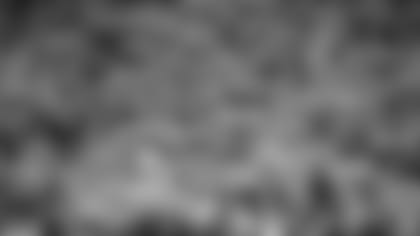 Sodbusters, Sounders, Spunkies, Spittoons, Sea Urchins, Salty Dogs, Sheep, 747's, Silver Sasquatches, Skeletons, Sardines, Sperm Whales, Sleazies, Sonics, Snowflakes, Sourdoughs, Squids, Snorkels, Sinbads, Salamanders, Sun Dodgers, Scoundrels, Shamans, Sky Hawks, Stiletoes, Space Needlers, Scampi, Superscenics, Sawdust Eaters, Spodiodees, Soggies, Saints 'n Sinners, Shrimps;
T
Ticks, Tremites, Toads, Third Degree;
U & V
W
Waumpums, Weather Beaters, Woodpeckers, Water Hawks, Washington Georges, White Roosters;
Y-Z
THE 153 WHO SUGGESTED "SEAHAWKS"
Each of the "winning" entries received two tickets to the Seahawks' preseason game against the San Diego Chargers at the Kingdome on Aug. 29, a "Birth of a Franchise" yearbook and a certificate honoring them for their part in the selection of the team name:
Harold Anderson
John Baggaley
D. Ball
Tom Barnum
Robert Barto
Don Beatty
M.M. Bender
Revella Bensussen
Wes Bentz
Richard Berndt
Jeanne Biszhak
Robert Blacketer
Doug Blakely
John Bligh
Bob Bonaker
Lynne Bowen
L.W. Bowles
Gregg Bradley
Deane Brazas
Tony Briski
Philip Bronson
Mrs. James Brown
Richard Brumpton
Al Brittan
Beatrice Burchan
Jim Cahill
Stan Carey
Jerome Cathey
Michael Cathey
Peggy Cathey
Robert Cavin
Jerry Chase
C.C. Clenan
Bill Clossey
Bob Cohen
Tina Cohen
Don Cook
Hazel Cook
Gary Coomber
Jerome Cronk
James Cuthill
Phillip Davis
Walt DeMarre
Dana Dilley
Jeff Dilley
Howard Downey
Tom Dunn
Fred Ellis
R.W. Evans
Anthony Ferovich
Bruce Finke
Len Fiorito
Bruce Fisher
W. Frazel
R.F. Fullenwider
Herb Graham
Russell Gollen
Michael Hall
Richard Hall
Mike Harris
U.A. Harris
Ted Hartvig
Dan Hathaway
James Henderson
Dale Holm
William Hoolahan
Mrs. Michael Howell
Dorothy Hurley
Pat Hurley
John Hoverson
Donald Janes
Rick Jensen
Gordon Jenkins
Art Johnson
Dwight Johnson
Glenn Johnston
M. Kellogg
Tim Kennedy
Leo Kepler
Steven King
Tena Knapp
Kristi Kvale
Meldon Lathan
Beth Latsis
Dennis Lee
Verne Lewis
Mike Librande
Michael Librande
Dave Logan
Steve Louie
Paige Lundbert
Jerry Martinson
Vincent McGrath
Richard McIntosh
Chas McKay
Jack McMillan
John Michaelson
Ron Mifflin
Mike Millen
Glade Miller
Warren Miller
Cathy Millikin
John Morovich
H.L. Mowbray
George Muirhead
Elizabeth Murphy
Mitch Myers
Donald Niehaus
M.E. Nugent
Jerry Pennington
Duane Peppel
L. Peterson
Vern Peterson
M.J. Plum
Dick Powers
Gary Reiersgard
T.G. Renkert
Sharon Richardson
Jennifer Ritchie
H.H. Rutledge
Bob Sanford
A.J. Scott
Ben Seaman
Dan Senter
C.J. Serwold
Stan Shine
Richard Simonson
George Skeels
Scott Smith
Denice Sparley
Bob Stalnaker
Mike Strange
Al Stretz
Joe Sullivan
Ed Soggie
Henry Tabach
Millard Tallent
Dan Thomason
K. Thorsen
Norman Tollenfsen
D.C. Trinklein
Donald Tupper
Douglas Walker
Joseph Wanner
Bob Wark
Ervin Wasson
Calvin Wilkinson
Gerald Woodard
Robert Worlein
A.F. Worthing
Larry Wycoff
Al Zabel
John Zabel