It seems to be the case in virtually every sport - the best coaches tend to be the workmanlike players that reached a point where they weren't good enough to play anymore and hurt so much that the alternative became obvious.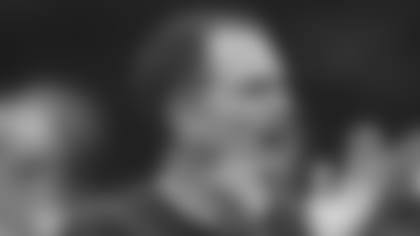 Teach the game. Love the game. Hone the do's and don'ts to every player that walks through your door - until they carry that same passion and understanding with them on the field through every practice and game, until they reach their pinnacle of potential.
That, in a nutshell, is what it all means to Mike Solari, the Seattle Seahawks new offensive line coach. He played the line in high school and at San Diego State, but he knew college was the end of the line, so to speak, for his playing career in 1976. So he began his trek of 13 different stops beginning at Mission Bay High in San Diego, through seven colleges and five NFL teams.
Along the way he has had the good fortune of working with Tom Landry, Bill Walsh, George Seifert, Dick Vermeil and Gene Stallings. Solari coached with Jeff Fisher and Mike Shanahan. He played with Carolina Panthers coach John Fox and Kansas City Chiefs coach Herm Edwards, for whom he was the offensive line coach 1997-2005 and offensive coordinator the past two seasons.
It's a veritable who's who in the NFL over the past 20 years.
"I love the sport, that's what it is all about," Solari said. "I loved playing football, and when I couldn't play anymore, I wanted to be a part of the game and coaching is what fit me best. I've had the good fortune of working with some of the best people to ever be part of this game and I've tried to take a piece of every one of them to fit what I do."
"There is theory to football and what is done on the offensive line. You have to stick with what you believe in and what best fits your personality. And when you are successful that way, you have to build on your principles and teach them until every player you have understands."
And that explains precisely why Seahawks coach Mike Holmgren turned to Solari, 53, to help fortify his reconstructed line and running game. Although Holmgren was an assistant in San Francisco for six years and Solari five, there was no overlap. When Holmgren went to Green Bay in 1992 to become the Packers head coach, Solari became the 49ers tight ends and assistant offensive line coach to fabled offensive line coach Bob McKittrick.
That was enough for Holmgren.
"What I told Solari is, 'You're going to have to learn all our stuff, and we're going to run our stuff, but then if you see something or absolutely think something is better, then we're going to do that too.' So he's got to do that," Holmgren said.
"Mike is a great communicator. If you're close enough sometimes, you get close enough to watching him drill, the language he uses and how he articulates his message is really good. And the whole deal is to get the player to understand what you're saying. And he's gifted at that, I think."
Although tackles Walter Jones and Sean Locklear are the same from the Seahawks 2005 NFC Championship offensive line, the other starters are all different. Mike Wahle is in his first season as the starting left guard, 2006 draft choice Rob Sims has been moved from left guard to right guard, and fourth-year center Chris Spencer - still battling back from shoulder surgery and a strained back - will anchor in the middle. In the meantime, Steve Vallos, a 2007 draft choice from Wake Forest, is at center of the No. 1 unit.
Hired on Jan. 24, Solari spent months breaking down film, talking endlessly with offensive coordinator Gil Haskell about the offense and the players, and helped recruit Wahle, a free agent who had been in the Pro Bowl in 2005 and 2006 at Carolina. He loved Wahle and viewed both Jones and Locklear as dynamic, with Spencer and Sims as inexperienced but exceptionally talented.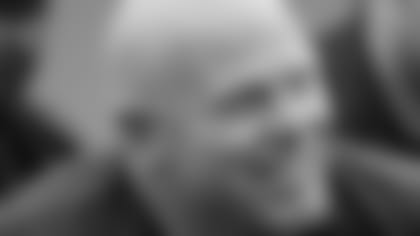 "It comes down to details," Solari said. "Everything has a piece. The more the player understands, the better he can perform. He's got to know his role inside and out. It helps if he understands the play - the entry and the read of the back inside and outside. He has to know the timing of the quarterback in terms of his depth and our responsibility."
If Rob Sims had his choice, this would have happened a few years ago. Despite starting four years at Ohio State - a rarity on that line - five games as a rookie and all 18 last season (including playoffs), it's as if a brave new football world has opened up to him.
There really is a method to the madness and the dust is clearing.
"I knew why he had this reputation right away," Sims said. "He's very exact in what he says so there isn't any misunderstanding about the way he wants it done. He made it clear, 'Your way right now isn't good enough and this is how we're going to get it done. This is how I do it. This is how the line moves together. This is how I want the backs to go. This is where the backs are going to be.'"
"Boom, boom, boom ... he was telling us things that I wasn't even thinking about. Certain routes are being run and he'd come up to me and ask, 'Rob, how many steps is the quarterback dropping on this route? How deep is the receiver going on this route?' We know more about the offense now than ever before. I'm excited about getting to the next level."
It's even more encouraging for Spencer, with so much on his plate. He's chomping at the bit to get back on the field - almost as much as Solari is to have him - to implement all he has learned in this offseason and training camp. So much was said about all the responsibility heaped on him with the retirement of Robbie Tobeck after 2006. He needed to make the line calls and not leave it to quarterback Matt Hasselbeck.
There had to be a swagger to go along with his exceptional size, strength and quickness. He's seeing the light at the end of the tunnel through Solari's eyes and wants to walk through the tunnel on his own.
"The only way to describe it is everything is clear," Spencer said. "He always uses that term ... 'Before you leave this meeting, make sure everything is clear ... crystal clear.' I think that's the biggest difference for all of us. There are no questions. He reminds me of my high school anatomy teacher. We were looking at all this complicated stuff that seemed impossible to get, and he had a way of breaking it down so it was all understandable. And that's big. When you've got a good teacher, it makes everything easier."
In the process, with Spencer out, Vallos, a seventh round pick, who played tackle out of necessity his senior year at Wake in 2006 and was drafted as a guard, was moved to center on the practice squad a year ago. Solari says he spent virtually the entire offseason working with him to learn the position.
From Vallos' perspective, he's not out of the woods yet. But between Solari and Mike DeBord, the assistant head coach for Lloyd Carr at Michigan who was hired to be Solari's assistant, at least the blindfold has been removed.
"Last year I was sort of in the dark," Vallos said. "I was playing guard. I was leaning on our (practice squad) center Pat Ross, and he was really helping me out. He would tell me where to go a lot of times, and now I'm that guy. Coach really stresses that everyone needs to know and that helps too. I think I can help some this year."
"He really stresses technique, getting your hands inside and staying square at center. And it's important to tell everybody to declare - like what linebacker you're blocking on what play. Everybody else knows where you're going. It's helping me understand what I'm doing, what the quarterback's doing, and who the running backs are blocking ... all that kind of stuff."
Solari is more than a little supportive of Vallos. He's thrilled that he is taking to the new position and with Friday's preseason opener against the superb Vikings defensive tackle duo of Kevin Williams and Pat Williams, it will be the challenge of a lifetime for Vallos. But Solari is looking for more than just survival. This is about progress. He and the Seahawks need Spencer to be ready, but in the process Vallos is becoming a factor.
Vallos is the classic challenge that Solari wraps his arms around.
"It's a great opportunity for Steve, and he's really worked hard to improve by investing his time wisely in the offseason," Solari said. "I'm excited for him and excited to see him play. It's going to be awesome. But the hardest part of the job so far is getting our five starters on the field together. We need Chris Spencer on the practice field because the timing dynamic is so crucial to our success."
"The defenses are so quick in this day and age you have to adjust on the move. You need a feel for the lineman adjacent to you to be consistent. That's our concern right now with Chris so he can work with Mike Wahle and Rob Sims. Now that Rob's on the right side, it's different. Rob and Sean have been able to work together and get a feel for communications. That's good. On the left side, Walt's going one a day, getting his experience and timing together with Mike. The center position is the key right now."
From the time he got here, Solari couldn't wait to get his hands on Jones and Locklear. Even at 33, the perennial All-Pro Jones is still so special that it's every offensive line coach's dream to have a guy with his size, strength and mobility to do it all. Locklear has come along so quickly in his fifth season that he seems a shoe-in to be the left tackle when Jones retires.
And even though Jones doesn't like to go into detail, he sees the difference Solari has made in the wake of the struggles a year ago. He couldn't be happier the way things have taken a new course on the line.
"We went into the meeting room the first day and he said, 'This is the way we're going to do things and there won't be any changes,'" Jones said. "We started on the first day like that and have gone on from there. Everybody understands where we're going. We don't go on the field confused about anything."
"It's one of those things that he gives you everything, he counts on you and expects you to give it back. Losing veteran guys that had been together in the fire like we did, we needed a teacher so they could learn each day like they are now. It's going to take time. It takes experience together for an offensive line to click, but we're headed in the right direction now. We can all feel the difference."
Locklear was the kid on that storied 2005 offensive line, stepping into the starting lineup during the preseason when Floyd Womack was injured. In his second year out of North Carolina State, he took over at right tackle and never gave it back. In retrospect, Locklear said it was relatively easy considering the experience of the rest of the line. And it has gotten more difficult every year since.
Essentially, it's been a relief for Locklear with the advent of Solari and DeBord running the show.
"I got to sit back and learn how the line worked together my rookie year and then when I got to play my second year it was just about learning the offense," Locklear said. "All I had to do was listen to the calls. If I didn't have a call, then I had the defensive end - so it was an easy job for me. The hardest job on the offense [belongs to] the center and the guards. Once the veteran guys left, you've got to teach the young guys their responsibilities so they understand it. They didn't have time to sit back and learn. It was trial by fire, so it was difficult for them."
"As soon as coach Solari came in, everything changed. When you get a coach that is so excited about his job and has so much knowledge, it rubs off on us first thing in the morning when we walk into the meeting. He's ready to go. It's camp, you get sluggish, it gets repetitive, but with a coach like that, you can't do anything but get riled up and ready to go in the mornings. I could tell in the scrimmage (Saturday) by the way everybody played. If we had a breakdown, it happened because the defense beat us. Every guy knew where he was going. There wasn't any confusion. Before, there would be times we wouldn't be sure. Everybody is much more thorough and clear to everybody what our responsibilities are. Every question we've got, and we don't have many anymore, he's got covered. That gives a player a lot of confidence."
With the sudden retirement of multi-talented veteran Chris Gray on Monday due to a spinal injury and the absence of Spencer, it would be easy for Solari to get flustered with the situation and make excuses. But excuse is not in his vocabulary. There is no such thing as frustration. If there are questions or issues, he moves on in search of the next solution.
The great coaches never ponder what could be or would have been with players. They deal with what is. He genuinely is excited to see how Vallos handles Williams and Williams of the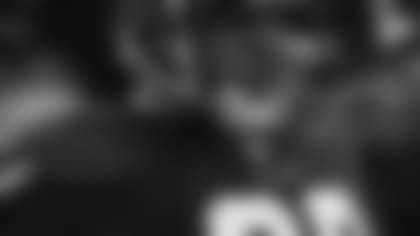 Vikings. Not just the blocking, but his role as the center of this offensive line and the guy who man's the huddle.
"He's the key because the tempo coming to the line is where it all begins," Solari said. "He sets the table in terms of line calls and the adjustments we have to make. It's critical, demanding and it's about definition so everybody else can focus on getting to work without being confused. They need to know their footwork, their landmarks and their entry points which are critical. We see him developing, gaining confidence and it helps having Mike Wahle and Rob Sims on either side of him, and Chris Gray really helped him and we hope he stays with us to work with him."
There is plenty more to plan heading into the game, as Solari and everybody else have to figure out how much the starters will play with so many players banged up from camp already. The issue of victory isn't as important as the learning process that continues to build for the young players and veterans in this system with not only new coaches Solari and DeBord, but running backs coach Kasey Dunn, quarterbacks coach Bill Lazor, the move of Keith Gilbertson to wide receivers and Chris Beake, the quality control assistant.
But it is the fervor with which they go about their jobs and as Solari insists, the blueprint from San Francisco that Holmgren has brought that simplifies the transition immensely. Solari has his guys totally focused on the responsibility of blocking for new backs Julius Jones and T.J. Duckett, along with incumbents Leonard Weaver and Mo Morris. They must know every step Hasselbeck takes and the routes being run by the receivers each time a pass is about to be thrown.
It is the clarity of their cause, the wise investment of their time, and the desire to succeed that is at the root of their every movement. Solari stresses no wasted movement or focus. The task at hand is all that matters.
"The key to all of it you can see is what came from the 49ers success and how everybody took a piece of that puzzle with them," Solari said. "And it's all based in the details of everything you do. Every play has a dynamic. Great teachers equal great coaches, and that's something you saw in San Francisco and the people that were hired. It's the same thing with coach Holmgren and the people he looks for to be on his staff. It creates continuity throughout the team."
"I teach my style, but in the process knowing I have to adjust to the strengths of the players. Some are good at cutting, some are not. You have to work to their strengths. That's the key. Our job as coaches is to take them to their highest level of performance. They have to understand the standard, and the bar that we're trying to reach. It's all about working together as one and that's always been the blueprint for success and it still is."