The history behind the battle cry "War Eagle" at Auburn University tends to vary as all myths do. It ranges from the evolution of a Civil War pet to the football games that were played anywhere from the 19th century to the middle of the 1900's.
To put it in perspective, it required a sit-down with the Auburn quartet. Ben Obomanu, Courtney Taylor, Will Herring and Kevin Hobbs comprise the unusual amalgamation of four guys who began playing football together at Auburn in 2002, have all landed as far from home as possible, and still play in the National Football League ... in Seattle for the Seahawks.
Actually, on this particularly sunny August afternoon they seemed like a bunch of guys hanging out at a dorm eating lunch, a little uncertain about things. So just to get a feel for how this odd set of circumstances unfolded, it was logical to get the ball rolling with a story they all would know.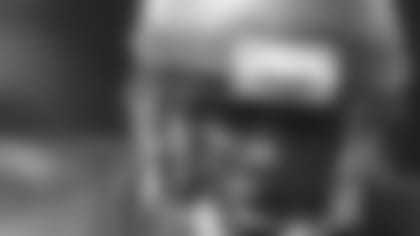 "Hey guys what is the story behind this symbol of Auburn football?"
"It's a story we all have heard," Obomanu said.
"It was a long time ago," Taylor said.
"You want to tell it?" Obomanu said.
"You know the story too," Taylor said.
"Well, not really," Obomanu said, chuckling.
"All right, all right," Taylor said. "It was a long time ago ... like in the 1950's."
"No way, it was early, like 1937," Herring chipped in.
"Nah," Taylor said. "It was like 1957."
"It wasn't," Herring said. "It was early."
"You guys really don't know, do you?" Hobbs said.
"OK, I'm telling the story," Taylor said. "Some time like 1937 they were playing the Georgia Bulldogs in Auburn. Georgia had the ball late and went down and scored to take the lead. But we had the final possession. From what I remember, we were driving to score, and people noticed an eagle was flying around the stadium during the drive. As we scored to win the game on the final play, the eagle fell and died in the middle of the field. It was just flying around, must have gotten sick, fell and died.
"I don't know if it's true, but that's the story I heard."
Actually, a little research showed that is the best version of the story, but the game was 1892 - the first time Georgia and Auburn ever met.
"Hobbs was actually the first to Auburn in 2001, transferring from Texas Southern. So not only did he have to sit out a season, but he walked on without a scholarship when the other three got there. A native of Tampa, that's how he joined the class of Obomanu, Taylor and Herring, each Alabama natives. Obomanu is from Selma, the infamous home of 1960's unrest that helped alter the course of race relations. Herring is from the tiny town of Opelika, or O-Town as he calls it, just a stone's throw from Auburn. And Taylor is a native of tiny Carrollton.
"My memory is a little different from the other guys," Hobbs said. "My first thought was, 'I am the outcast.' All these guys were on scholarship and I came in as the walk-on. When I got there, everybody quickly took to me. I used to hang with the receivers more than I did with the DBs at first, so I got to know these two guys real well and I roomed with Will.  That was my memory, just the feeling, of 'OK, not only do I have to make the team, but I've got to win these guys over.' But they treated me great."
Both Taylor and Herring were quarterbacks in high school. Taylor also played cornerback. Of course, he was quickly moved to wide receiver, and with no defensive experience Herring became a safety.
"It first struck me that I went from being a big fish in a small pond (in Carrollton) to a place where everybody was a shark," Taylor said. "And all the fish were gone. It was unbelievable to me how much talent there was. I just did whatever they asked."
Herring's first thought was he didn't know anything about defense, but they put him at safety anyway. Right away, he, Hobbs and Taylor were all living with most of the other players in their class at ancient and dilapidated Sewell Hall.
"Just about everybody lived in Sewell," Herring said. "It was old, run down and it was really kind of a crummy place to live. But that was part of it. We started building chemistry as a class going through the same thing together. C.T. (Taylor) was one of the first people I met there. We had met on a visit before. That was how we started building chemistry.
"We were all there - minus Benjamin over there. He was a five-star athlete who was too good to live there."
"Yeah, he was living in a furnished apartment," Hobbs added.
The teasing perked up Obomanu.
"I lived there like everybody else," he said.
"Not with us," Taylor said.
"I started school early," Obomanu said.
"Well, I went to school in the summer too," Herring added.
"I finished school in May," Obomanu answered. "I graduated on Tuesday and started classes at Auburn on Thursday. That's when I moved into Sewell."
That shut up the other guys, who clearly adore Obomanu, the president of the Auburn Fellowship of Christian Athletes in 2006 and graduated early. Not surprisingly, Herring became his successor on the job as a fifth-year senior.
The one thing they all agreed upon was what playing football at Auburn meant to them.
"The first thing I remember from Auburn was the workouts and how different it was from high school - getting up 4:30-5 o'clock in the morning before the sun was even up," Obomanu said. "We'd go back from workouts, get dressed for class and couldn't really walk because we were so sore. Everybody was trying to motivate each other to stick with it - that was one of the biggest things that made us close too. It was a shock to all of us."
That was a way of life in Tommy Tuberville's football world. They were 50-14 as a program in the five years from when they started together to when Taylor and Herring graduated. To further understand the drive for success there, they are 28-6 against the rest of the Southeastern Conference since 2000 and 15-9 against the nation's top 10 - including an extraordinary nine of their last 12.
There was no way the Seahawks wouldn't be aware of the success rate at Auburn, considering president Tim Ruskell and vice president of player personnel Ruston Webster worked together in Tampa for nearly two decades. They know the SEC like the back of their hands - as do their scouts and East regional directory Mike Yowarsky, a product of the University of Tennessee with a generation of scouting experience in the southeast.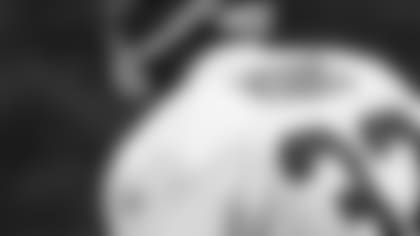 But four guys from the same recruiting class?
"I don't remember ever having four guys from the same recruiting class," Webster said. "I can remember having four guys from the same team when we were down in Tampa ... but not from the same class. We're not even counting other guys that are playing in the league, so that's pretty good recruiting on Auburn's part.
"It's a good school that's got a great football tradition. They've won a lot of games over the last 10 years, so they obviously have good players. They not only have good players, but the players fit what we're looking for in terms of the character part, too. It says an awful lot about that Auburn program that you'd have players that are talented enough to play in the National Football League, but also have enough going for them off the field that they can handle their business the right away."
There wasn't much choice because of the discipline heaped upon them by Tuberville and his staff. As Obomanu said, it was all about focus and football. In many ways, as Taylor described it, it would have been difficult to survive without each other. It has everything to do with why they are so well adjusted together today.
"One thing we all did at Auburn was work our butts off," Taylor said. "I honestly felt like it was training camp year round, really. Even in the summers, we got after it. It showed why we were so successful while we were there. We knew none of the teams we played could have been in better shape than we were, so it gave us more confidence. We won a lot so we knew it was working."
But it was more than about football. The structure and inclusion was very important. You do the job, and you're one of us. Hobbs was the most emblematic of that.
"That was a great program not just because of the success," Hobbs said. "It showed what kind of people are there at Auburn the way they brought me in as a walk-on and took me in.  They gave me the opportunity to show what I could do and then they took care of me. Our motto was to never get outworked. That's all we ever said. It was instilled in us from the beginning by coach Tuberville when everybody was recruited. He recruited all these guys and other guys that are in the league now, so there's obviously something to it."
But when Obomanu was drafted in the seventh round by the Seahawks in 2006, he was stunned. He didn't hear from the Seahawks until the draft. He knew nothing about the Seattle area, thousands of miles from home. He was excited about the realization of his NFL dream, but that didn't make the trip to Seattle, minicamp and then training camp in Cheney on the campus of Eastern Washington any easier.
Hobbs was signed immediately after the draft as a free agent and went through training camp, but was released and re-signed for 2007. Obomanu spent virtually his entire rookie year on the practice squad - all of the regular season and although on the 53-man roster for the playoffs, he was inactive for both games. A year later, Herring was drafted in the fifth round and Taylor, just a tad bigger than Obomanu, was a sixth round pick.
All four ended up the 2007 season the active roster, leading them to training camp this summer.
"It was kind of a mind-blowing experience for all of us," Obomanu said. "Will, Courtney and me had never been out of Alabama and Kevin was from even farther away than us. It helped a lot when Kevin came. And when the other two guys came last year, it really helped a lot."
They are enjoying the whole process of becoming adults in their adopted home, while accomplishing their dream of playing in the NFL. Obomanu and Taylor are vying for time at the wide receiver spot in the wake of injuries to veterans Deion Branch and Doug Baldwin.
Incredibly enough that program at Auburn that so emphasizes the run also produced Devin Aromashodu and Anthony Mix - both wide receivers in the NFL last season as well, reflecting the incredible amount of talent that came from Auburn.
Taylor estimated more than 10 players from their recruiting class, which Obomanu said drew him to Auburn in the first place. "It felt good to be part of a group that all had aspirations to play in the NFL," he said. "We all feel that here now. Courtney and me get a lot from each other every day - and Kevin pushes us when he's on us at cornerback. It doesn't feel that different except everything matters a little bit more."
Herring stayed close to home and grew from a quarterback to a safety and now a full-size 6-3, 235-pound linebacker. He made a lot of impact as a rookie last season on special teams and grew into a top prospect for the future at linebacker - learning from the Seahawks special trio of starters Bobby Wagner, Julian Peterson and Leroy Hill. He's been dealing with an inflammation issue in his joints that appears to be improving now after working through it with the Seahawks medical staff.
It has helped a lot having his buddies with him during this time. The whole demeanor of the Pacific Northwest agrees with this Southern crew ... if only it would be easier to get family and friends out here to enjoy it as well. Hobbs was his road roommate at Auburn, so to have him here helped make it feel like home quickly.
"Once you get out here, it's a great place to live," Herring said. "The people are all open and good to you. You can't beat the weather for most of the offseason. If you can get used to the drizzles and gray in the winter there aren't any complaints at all.
"And being around Hobbs, it reminds me what it was like to live with a freight train. We all know he can't breathe through his nose. I had to go to sleep before he did and if I ever woke up in the middle of the night, I had to slam drawers until he woke up and I knew I had 3-4 minutes to fall asleep or I was done. Being around somebody like that makes me feel like I'm home."
Most of all, they are all still fighting for survival. This time on a much bigger stage, thousands of miles from home. As always they compete with each other and support each other at the same time. It's an approach to their lives and profession that is completely illogical unless you've been a part of what they've been through together. The entire concept of four players from the same recruiting class convening on the same team in the NFL is hard to fathom, even from schools that have been on par or better than Auburn for generations considering there are 32 teams in the NFL.
Nonetheless, here they are, eating, laughing, needling and pushing each other to the max. It's the kind of thing that diffuses the enormous pressure that is pervasive to make every NFL roster. But they have so much experience going through a similar scenario in college together that they couldn't possibly have been better prepared.
Now it's up to them - two receivers, a cornerback and a linebacker - six years after they were scared recruits in the deep South at a school steeped in football tradition and surrounded by what is consistently one of the best conference in Division I. How that translates long term in the NFL, only time will tell.
"They're all smart, athletic and love the game," Webster said. "It's reflective of how Auburn recruits and we knew that. Every position, we look for certain traits of players. They all had traits we thought had a chance to make it in the league. That's why they're all here."
Only this time, War Eagle - circa 2008 - just happens to be a Seahawk.