The Seahawks and the league's other 31 teams wrapped up the 2020 NFL Draft on Saturday afternoon, and it was a unique affair featuring everyone working remotely due to the COVID-19 crisis. Despite the extra challenges, things went smoothly for the most part, Seahawks general manager John Schneider said, due to a massive effort that included not just coaches and scouts, but also a huge group ranging from the IT department that helped turn Schneider's and Pete Carroll's houses into remote draft rooms, to the PR department that facilitated daily Zoom conference calls with Carroll and Schneider, as well as all eight draft picks, to Schneider's executive assistant, Sarah Ruttkay, to Schneider's wife Traci and son Jack, who were both busy helping things run smoothly in his at-home draft room, to the Schneider family Labradoodle, Charlie, who was a Very Good Boy.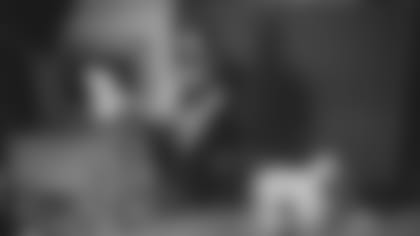 "I just wanted to thank everybody involved in this process, especially starting with the scouts," Schneider said. "All of the hard work that went into this, starting at the end of last May, or the middle of last May. Everybody in the IT departments, and video and PR. It's been a huge project and it's been outstanding. I think everybody did a great job. People did a really nice job of really focusing and communicating very well. These are tough times for everybody right now. I'm very proud that the National Football League was able to put this together and that all of us scouts, coaches, owners and the Commissioner and everybody, we got through this and put it together for everybody because I've been getting a lot of feedback that it was a lot of entertainment and it was a lot of relief for people and provided a lot of hope."
Said Carroll, "This was a big challenge. We've learned a lot. It evolved quite a bit, more than you might think, in the way we'll do things in the future and all that. But all in all, I'm glad it was a good, successful event. We're really excited about what we've been able to do and looking forward to sharing it with you."
With things going smoothly, the Seahawks were able to pull off multiple trades and finish their weekend with eight new players, a class that has Carroll and Schneider excited about their team's future.
Round 1, No. 27 overall: LB Jordyn Brooks, Texas Tech
Round 2, No. 48 overall: DE Darrell Taylor, Tennessee
Round 3, No. 69 overall: G Damien Lewis, LSU
Round 4, No. 133 overall: TE Colby Parkinson, Stanford
Round 4, No. 144 overall: RB DeeJay Dallas, Miami
Round 5, No. 148 overall: DE Alton Robinson, Syracuse
Round 6, No. 214 overall: WR Freddie Swain, Florida
Round 7, No. 251 overall: WR Stephan Sullivan, LSU
Now that the Seahawks are through the 2020 draft, here are seven things we learned from the draft and from Carroll and Schneider's press conference.
1. Now more than ever, having more refined prospects matter.
While the Seahawks draft every year looking to the future, not just the year ahead, they realized that with a limited offseason ahead, rookies will have a harder time transitioning. So it's no surprise that this year's class is full of players from big college programs, many of whom were seniors and multi-year starters, the type of players who have a better chance to get up to speed quickly whenever teams can get together again.
Schneider said there was "absolutely" an emphasis "to try to find people that will be able to click with our coaches and vibe with our locker room and be able to do that in a very, very quick manner. I thought our scouts did a very, very good job of emphasizing that and working with the coaches in terms of how they were going to fit for the 2020 Seattle Seahawks. We were so organized. I could go on with a ton of names. Matt Berry and his staff, Kirk Parrish, those guys. Trent Kirchner, Fit [Scott Fitterer], Nolan Teasley on the Pro side, those guys just flat out nailed it. Now, you've got to understand, this is like when you [come out of surgery] and hear the doctor, and he never really says 'The surgery was alright.' But, we feel great. We feel like we did a great job. I'm just super proud, and thankful and feel blessed to be working with everybody that I do. Pete was right there, keeping things going. I didn't feel like I wasn't with him at all. He wasn't necessarily sitting almost on my lap, like he does in the draft room, but it was really close. He was right there."
Schneider mentioned that Sullivan might be the one exception to that description, saying "He would be the one person of the group that is a little bit more of a developmental prospect." But the seventh-round pick out of LSU, who played tight end and receiver, is also one of the players Carroll was most excited about.
"It's a harder evaluation, of course, because there just aren't as many plays," Carroll said. "But you can see the talent, that was what we were excited about. We're real thrilled to be able to get him so late."
2. The Seahawks feel like they've bolstered their pass rush, both through the draft and free agency.
While the Seahawks still don't know yet if they'll bring back Jadeveon Clowney, who remains a free agent—Schneider again said Saturday that the door is still open for that to happen—they feel like they've found multiple ways to improve a pass rush that didn't live up to expectations in 2019. After signing Bruce Irvin and Benson Mayowa in free agency, the Seahawks added two more defensive ends over the weekend, selecting Taylor in the second round and Robinson in the fifth. 
"We really did look at the issue of, we weren't happy with the production of our pressure that we put on last year, so we went after it," Carroll said. "Every move that we've made has addressed that and I think that we have the depth that can really help us keep guys fast and fresh and get a really good rotation going. Hopefully the young guys will really fit in and do a good job as well as, like Jordyn Brooks is going to help us too in his ability to pressure. We've addressed an issue and now we have to make it come to life. It doesn't mean anything except how does it work? We have really clear intentions. Everybody was really excited about it. It started with getting Jordyn [Brooks], but then coming back and getting Darrell [Taylor], a guy that we could have easily taken with our first pick if we had the opportunity, that worked out great. I'm really fired up that we were able to get Alton [Robinson] where we got him. He's got the ability and the production to do stuff like guys that were picked quite a bit higher. We were fortunate to get that done."
Carroll hopes a stronger pass rush includes not only those aforementioned ends, but also contributions from the likes of Rasheem Green, L.J. Collier and Jarran Reed, leading to a deep pass rush rotation that will keep players fresh and productive.
"What happens in the third down situations, when we move guys around some, you'll see Rasheem and L.J. will work inside, along with J-Reed. we think we have a nice mix in that regard. Those guys are developing pass rushers, and they're learning their way, and both have a lot of ability and a lot of upside to them. So, we can have some real fresh players coming in, with rotation. We have enough depth right now, to move it around. But you have to look at the guys that play the 5-technique for us, the defensive ends, they are also considered inside rushers for us. We'll have at least four guys to move in and out of there to keep a rotation going. We'll see how we do. It's important that J-Reed comes back to the kind of production he had a couple years ago. If he can have any type of production close to that, with what we're doing outside, it's going to be a nice mix. We should be really better than we've been. We're real positive about that. That doesn't mean we're done working, either. John's going to keep going, keep digging around and see if there's a guy that might spark us in there, like we always do. Pretty fired up about it, really. We're really pleased with what we've done.
"If you look at all the four guys that we've added that rush the passer (Mayowa, Irvin, Taylor and Robinson), I think that's about eight or nine sacks apiece (in 2019). So, if you put them all together, that would be great. If those guys can come up and create something like 36-40 sacks combined, shoot, we'll really have hit the mark."
3. Those two pass rushers were two picks Carroll and Schneider were most excited about.
In nearly every class, there are a couple of players Carroll and Schneider are particularly excited to land, not just because of said players' talent, but also because of where the Seahawks were able to select them in the draft. Asked who those players were this year, Schneider pointed to LSU guard Damien Lewis, a third-rounder, while Carroll mentioned Taylor and Robinson.
"That was a big deal," Carroll said of trading up in the second round to get Taylor. "Because we thought maybe we had missed our chance in the sense that we really wanted to get him on the rush group. When we were able to hang through it and get him, that was a big pick for us. As I go down the list, every guy had something kind of special to him. But then again, I was really surprised that Alton was still there because he could be a big help for our football team."
4. Rookie minicamp will be a virtual affair this year.
In a normal year, rookies would fly to Seattle in the next week or two for a three-day rookie minicamp. Instead the Seahawks will start their offseason program with veterans on Monday, then later have a virtual minicamp. 
"We're really in the mode of adaptation," Carroll said. "Through everything we just did. Everything is kind of fluid and on the move, and you have to be flexible. It's going to be the same with our guys as we start up Monday. Monday at 10 o'clock, here we go. We're into the virtual Phase One for the first time ever. Our coaches have spent a lot of time trying to be creative and inventive in how we're going to present stuff to try to capture them. One of the things about our program it is so energetic and there is so much interaction and relationship stuff that goes on. This is going to be different. It's going to tax us in different way. We are looking for all of the edges that we can find and the nuances that we can create that will make this a really special and unique time that will be meaningful. It's going to be different, though, of course. All I can tell you is that it is one big challenge. What we have to do as coaches is to continue to push ourselves to see things new and see things new for the first time, again. We won't know until after our first; we're going to have a meeting with 70 guys who are going to be on that call on Monday. I'm going to start it off with here we go. Then, they're going to split up and they're going to have to go to their own coaches. Just think of the technical challenges that we have. We have been practicing, like always, with whatever you're doing. You have to practice to get good at it, and our coaches have all been working at it, and we've been envisioning how this is going to go. It's going to be really fascinating to see how we work. None of us can project what are we working towards. Are we working towards Phase Two? Are we working towards coming back together? We don't know. We don't know about camp or any of that stuff right now. We're just going to keep hope alive and just keep pushing and keep these guys entertained and call on them to be a very big part of what we're doing."
5. In this draft, relationships mattered more than ever.
Because of the ongoing COVID-19 crisis, teams had less information on prospects due to college pro days being canceled and visits to team facilities ending in early March. Scouting is a year-round affair, so teams still had a lot of information, but this year more than ever, having good relationships with college coaches, fellow scouts around the league and anyone else who is well connected helped in the information gathering process. Carroll referenced LSU coach Ed Orgeron, a former USC assistant under Carroll, on multiple occasions as a factor in selecting Lewis and Sullivan, and Schneider also brought up Jim Nagy, who was a longtime Seahawks scout before becoming the executive director of the Reese's Senior Bowl, as someone who helped provide information on Sullivan. 
"Like in any industry, it's a relationship-based business," Schneider said. "I think that's why Pete and I have a really cool mix. We didn't know each other before we came together, and have completely different trees or communication systems that we've been around and people that we know. It feels like a really great mix. I'm very proud of our scouts and our personnel guys and the coaches and how they interact with all of their friends and communicate to try to get as much information as we possibly can."
6. Seattle's captains acted like captains this week.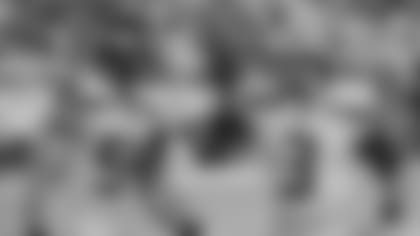 When Brooks became Seattle's first pick in this year's draft, Bobby Wagner quickly reached out to Pete Carroll so he could get the new linebacker's phone number to welcome him. And nearly every offensive player Seattle drafted mentioned having already facetimed with Russell Wilson by the time he had talked to the media. Carroll said that's just what he would expect from the two veteran leaders.
"Our guys are pretty good about that," Carroll said. "It's because they care. They know the guys coming in have a chance to really help us. They're just competing. They're competing to connect with them right away and feel right and get them off to a good start. I was thinking about Stephen [Sullivan] sitting there, and all of a sudden Russell is going to text in to him or call him. And think what a thrill that is. It's a big, memorable opportunity. Our guys are looking for that chance to go ahead and make an impression on these guys."
7. The Seahawks feel like they're loaded at tight end.
Even before the draft, the Seahawks felt good about their talent and depth of tight ends, a group that includes Greg Olsen, Will Dissly, Luke Willson and Jacob Hollister. Then on Saturday the Seahawks added Parkinson, a 6-7 matchup nightmare out of Stanford, as well as Sullivan, who while listed as a receiver, can play tight end as well having done so for part of his career at LSU.
"We're loading up," Carroll said. "We're really excited. You're going to hear me every time go right back to competition. It can't be better than this one. The guys are different, too. We have unique players. Greg [Olsen] is going to be such a good leader in this group, he's been such a dynamic football player. I would really hope that everybody is going to be better because he's in this group. He is so versatile and can do so much and he understands the game with such great depth. He'll take the lead on that. And if you take Will Dissly, Will is going to learn a ton from Greg. Will has been a very exciting player when he's available to us so we'll see how he goes. The whole group, between Colby [Parkinson] and Stephen [Sullivan] with what we just did, you have two totally different kinds of guys. They're just different style players. And, again, we always like that. Let the games begin, we'll see what happens and we'll see how it goes and really make it a great spot for us. Remember that we had great play from Jake last year in a versatile role. As we went through the season, we learned more and more about Jake. He gives us a chance to do some things that are unique just to Jake that nobody else will do. It's been an offseason of creativity for us just to try and make sure that we open up the opportunities to showcase the guys' strengths. These new guys come in and they just add more dimensions to us. We're looking forward to it."