LONDON—With each passing day this week, it became more and more evident that Seahawks fans were going to make their presence felt on Sunday, despite the game being played nearly 5,000 miles from CenturyLink Field.
Seahawks jersey were everywhere in London, fan events held at the Barrowboy & Banker were packed with 12s lining up to get in, and you couldn't walk more than a few blocks in Seahawks gear without hearing a "Go Hawks!"
Then, prior to kickoff at Wembley Stadium, the Seahawks took the field, and it became abundantly clear that the majority of the 84,922 people in attendance—a record for the NFL's London series game—were Seahawks fans.
"It felt like a home game," Seahawks coach Pete Carroll said. "Not only were they so much for us, they made it hard on the other team as well. I know that Germany supports us well and the people here in Great Britain supported us as well, and I'm sure there's a bunch of other people who came, as well as our own fans who made the trip. We're grateful for them, it made it a very special event today."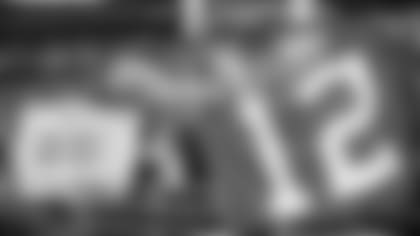 And don't just take Carroll's word for it. According to someone who has been to most of these London games, this was indeed a unique experience. Rob Staton, who works for the BBC, estimates he has been to about 15 NFL games in London, and said, "It has never gotten close to that loud. It was also a lot more defined for one team, in this case for the Seahawks."
Left tackle Duane Brown said he wasn't surprised by the fan support, having gotten an inkling of it throughout the week, but he was still impressed, and said it played a role in their 27-3 win over the Raiders.
"I'm not surprised at all," Brown said. "The 12s are the best fans in the world. We know they're worldwide, we knew they'd travel well here. We saw fans when we came through the airport, throughout the week, seeing how many fans were here on social media, we knew we'd have a lot of support. It was a bit overwhelming seeing how much. Hearing the boos when (the Raiders) took the field, knowing how many of our fans were here. It's a great feeling. It gave us more incentive to go out there and perform well, it gave us more juice, and we appreciate them."
Added cornerback Shaquill Griffin, "I definitely wasn't surprised. You can't be surprised when you've got the 12s out there. They travel to every game, and they come deep. You've got to respect that and you've got to love that, and that's why we fight so hard for them, because we know they've always got our backs."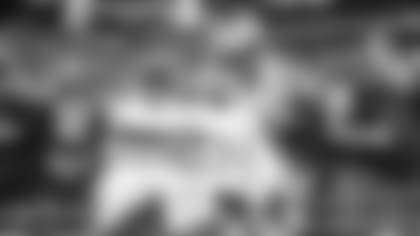 Only adding to the home-game feel was London's very Seattle-like weather, with kickoff temperatures in the 50s and dreary, rainy skies.
"It felt like we were playing at home, honestly," said receiver David Moore. "The rain, the weather, the fans, it was loud. It keeps us moving."
Quarterback Russell Wilson, who threw three touchdown passes to three different receivers, said he began understanding the passion that exists for the Seahawks in London during a visit here in the summer.
"The crowd was impressive," Wilson said. "I noticed it when I came here this summer—Ciara and I came here this summer—just all the fans and the energy around football, around the Seahawks. To come out here, it was an amazing experience. It was kind like a Super Bowl atmosphere. The energy was amazing, it was as loud as can be. It was an amazing atmosphere from an amazing crowd at an amazing stadium in Wembley.
"To see how many Seahawks fans traveled all the way from Seattle, how many fans around the world—there were fans from London, Seattle, New York, Germany—all these different places to come see us play. Seahawks fans travel the best in the world. It was just an amazing experience to play in London. When you're a young kid growing up, you never think you'd being playing football in London."
The Seahawks weren't just playing football in London on Sunday, they were feeling right at home, even on another continent.